An event dedicated to the charm of the simple and warm Enshu cotton pongee (woven cloth).
October 21 (Sat) - October 22 (Sun), 2017
10am - 4pm
[Place] Any:91-1 Chitose-cho, Naka-ku, Hamamatsusi, Shizuoka

MAP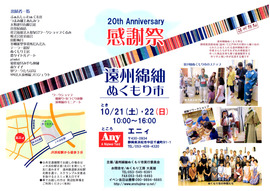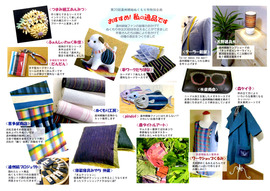 ★click to enlarge
Hamamatsu has prospered as a "Textile Town," producing Enshu fabrics. "Enshu" is a term for the western part of Shizuoka Prefecture, an area boasting a thriving textile industry with Hamamatsu at its center. The area's cotton is particularly well known, and is used in the production of fine, luxury brands. The Enshu cotton pongee was first woven in the Edo period, and is said to be the roots of Hamamatsu textile design. The pongee is characterized by soft textures and the warmth of "Japanese colors", which are born from the four seasons of Japan.
Local demand for the once vital cotton industry has decreased with time, and the name of the Enshu cotton pongee is now only marginally recognized. Nukumori Market aims to remind us of the wonder, and spread the name of the Enshu cotton pongee. This will be the 20th occasion for the event, which has been steadily increasing in size.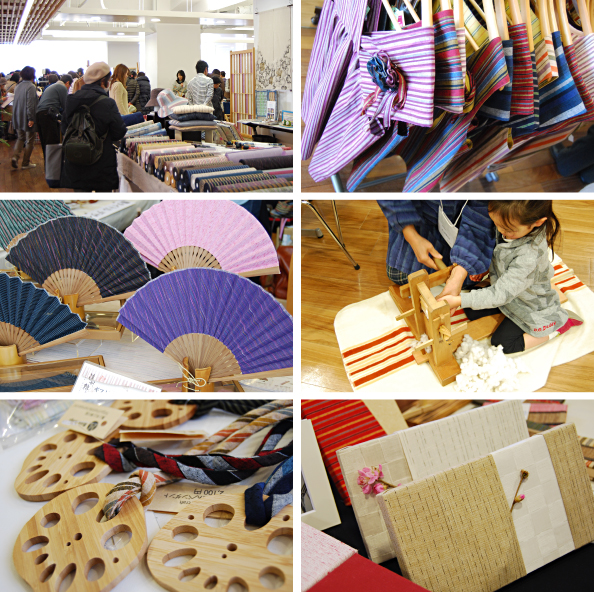 At Nukumori Market, visitors can fully enjoy the charm of the Enshu cotton pongee through fashion shows, and sales of handmade goods. Rolls and cuttings of Enshu cotton pongees of various designs will also be sold.
Feel the four seasons of Japan with the Enshu cotton pongee. Experience firsthand, the warm colors and soft textures that can only be expressed by hand-weaving.

http://nukumori.hamazo.tv/ (Japanese)
2015.5.20 update
Content may be subject to change after publication. Please also note that we are not accountable for loses and damages that may occur as a result of said changes.