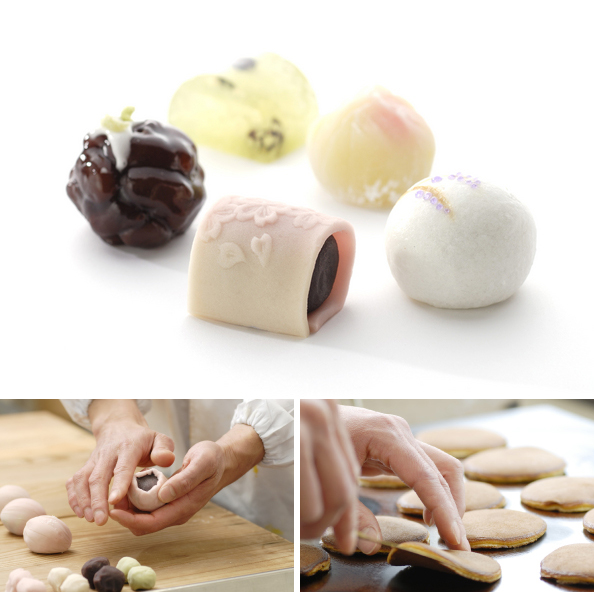 While the staff primarily speaks Japanese,
they can understand some English and respond to gestures,
so don't feel afraid to come pay us a visit.
"Ganyuudo" is a long-standing store making traditional Japanese sweets. Since its founding in the fourth year of Meiji (1870), it has maintained traditional production methods and tastes for over 130 years. In order to bring out the very best in its quality ingredients, the store has resisted mechanization, and even today, all of the sweets are still strictly made by hand. With a total lack of additives or preservatives, the sweets are also recommended for those concerned about their health. The "chestnuts and steamed azuki paste" sweets are so famous that every Fall orders come to the store from all over Japan.
Unbaked and uncooked traditional Japanese sweets of many colors and in multiple flavors.

Iwachidori

【巌千鳥】


A very thin and crispy biscuit with a hint of a most delicate and delicious flavorwhich isn't too sweet.

Kasutera

【かすてら】


Sponge cake made with the highest quality ingredients and covered top and bottom with a thin layer of caramelized sugar.

Dorayaki

【どら焼き】


Sweetened red bean paste or jam covered with two soft layers of sponge cake.
Monaka

(Maccha green tea・Anko)




【最中(挽茶あん・小倉あん)】


Thin, beautiful and delicate puffed rice shells coat green tea paste and red bean paste.

Honneri-youkan


(Maccha green tea・Anko)




【本煉り羊羹(挽茶あん・小倉あん)】


Green tea and red bean paste cooled and smoothened to form delicious agar sweets.

Age-manjyuu

【揚げまんじゅう】


A delicious sweet filled with bean paste and deep fried in rice oil until slightly crispy.

Yakigashi

【焼き菓子】


Oven baked outer layer of bread like pastry covering red bean jam.

Kurimushi-youkan

【栗蒸し羊羹】


Cooled red been jam with chestnut inside.

Kayuu

【花邑】


Bean paste and soft cake made of egg whites on top and bottom.

Jelly

(seasonal May-Sep)
【季節のゼリー】
Oranges from Mikkabi, green plum and summer tangerine jelly
Ganyuudo Tenma-cho
(Closed for renewal reopen)
MAP
[ADDRESS] 62 Tenma-cho, Naka-ku, Hamamatsu-shi, Shizuoka, Japan 430-0932
Ganyuudo Sodeshigamori

MAP
[PHONE] 053-545-3232
[OPEN HOURS] 9am - 6pm [CLOSED] Wednesday
[ADDRESS] 1360-10 Sodeshigamori Aza Kodachi-cho, Higashi-ku, Hamamatsu-shi, Shizuoka, Japan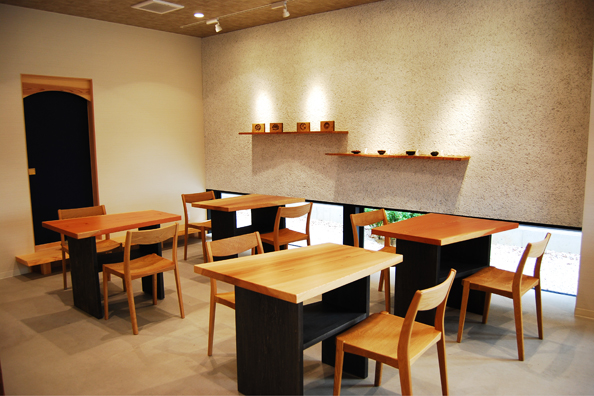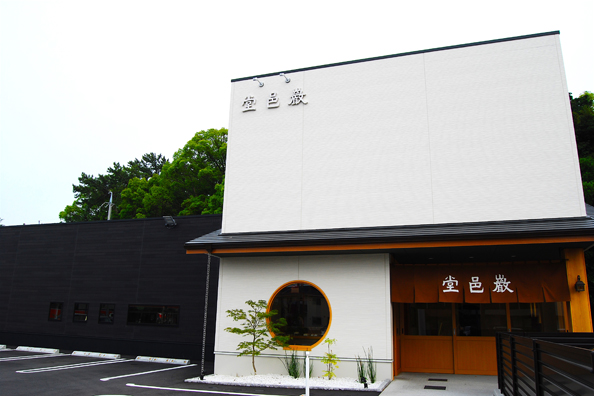 Inside the shop there is a place to taste and enjoy purchased sweets, browse the store and view the regular and seasonal menu.

http://ganyuudou.com/en/
2019.10.2 update
Content may be subject to change after publication. Please also note that we are not accountable for loses and damages that may occur as a result of said changes.