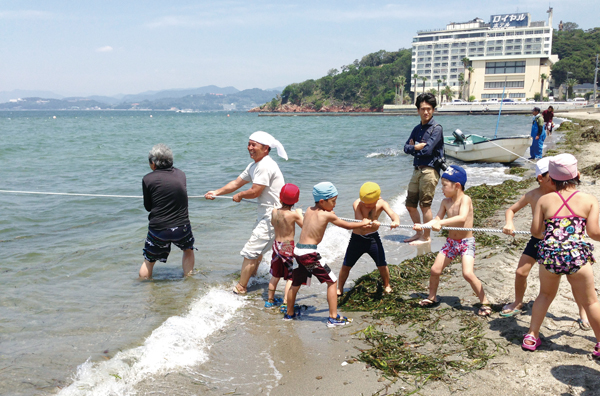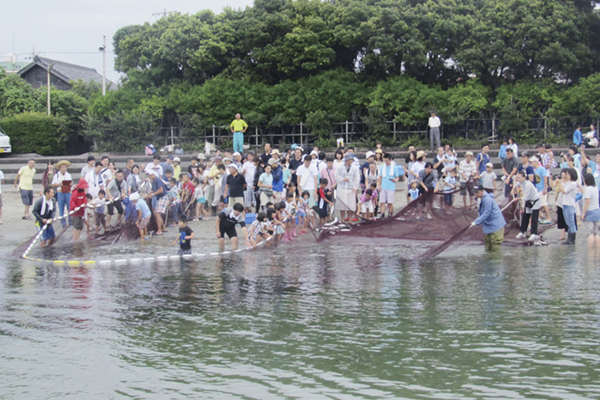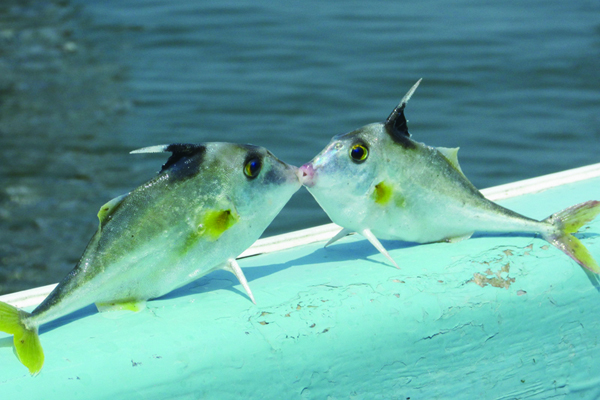 Japan is a land full of oceans and lakes. Lake Hamana is one of the country's most prominent brackish lakes, and it features an abundance of marine life. Participants will learn about the lake's ecosystem while experiencing seine fishing with local fishermen.
The BBQ option is also available: the BBQ will follow afterwards, featuring fish caught during the activity along with meat and vegetables.
Period
June〜November
Closed
August 13th〜15th
Start time
10am
Duration
1h
Capacity
20〜50 people
Gathering
10am at Kanzanji Sun Beach
Language
Japanese
※plans with English (English, Chinese)
Website
https://www.kanzanji.gr.jp/
---
Cost
20〜30 people
¥85,000/ per net
31〜50 people
¥95,000/ per net
Included in Cost/ Seine Fishing Experience
Interpreting service
¥15,000/ per interpreter
※An interpreter can provide service up to 20 people.
For 51 people and more or the BBQ option, please contact us.
---
Method of Payment
On site payment(Cash)
Cancellation Charges
7 Day to 4 Day Notice: ¥3,000 per person
3 Day Notice: 20%
1 Day Notice: 50%
Cancel on the day of the tour or fail to show: 100%
---
How to reserve
Please book at least 7 days before.
Please send the following information to info@inhamamatsu.com
・Desired Date
・Requested Number of people
・Main Guest's Name
・Nationality (for purpose of our tourism survey)
・How you can be reached on the day of reservation (cell phone, email, hotel, etc)
2020.3.25 update
Content may be subject to change after publication. Please also note that we are not accountable for loses and damages that may occur as a result of said changes.