An unique festival with a costume contest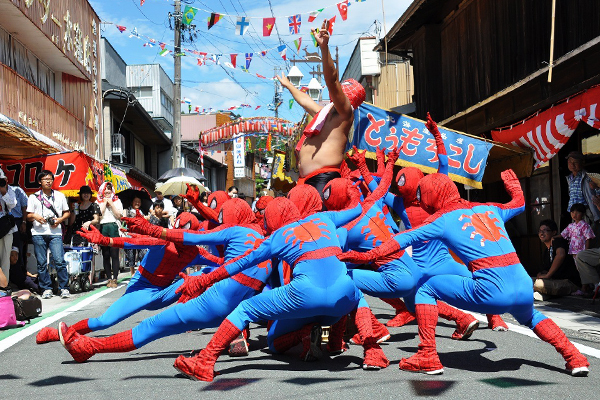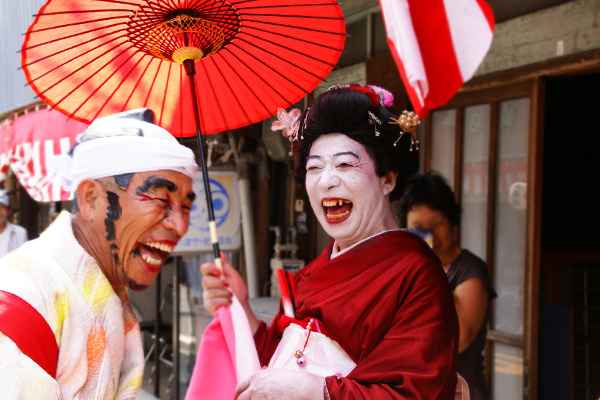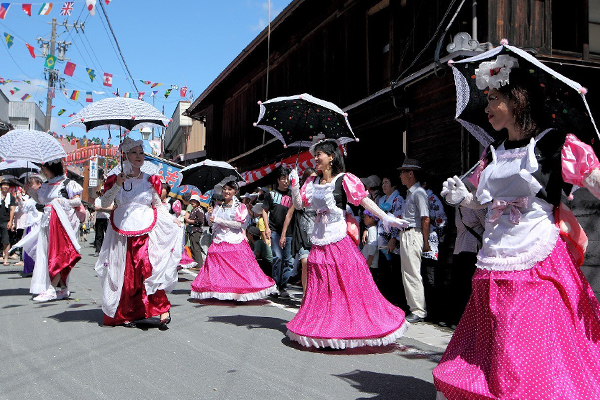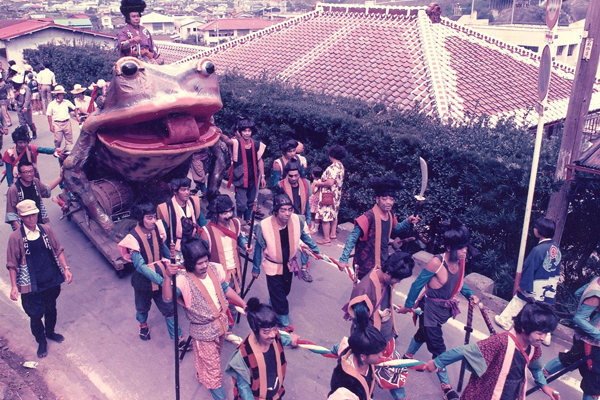 September 16 (Sat), 17 (Sun), 2023
This is a historic festival in Tenryu Misakubo area, which is held on the second Saturday and Sunday in September. It is held to pray for "health, success in the family business, road safety and a bountiful harvest," and to express gratitude to the local Shinto deity.
The costume contest is the big event in the festival. That history is old, it started in Taisho period (1912-1926) and seems to have reached its modern iteration in the late 30s of the Showa period (around 1960). They say it is the "biggest costume contest in Enshu area", with more than 50 teams participating in and outside the town every year.
The heated contest is held through events, such as singing songs, dances and plays in various costumes that surprise us or make us laugh.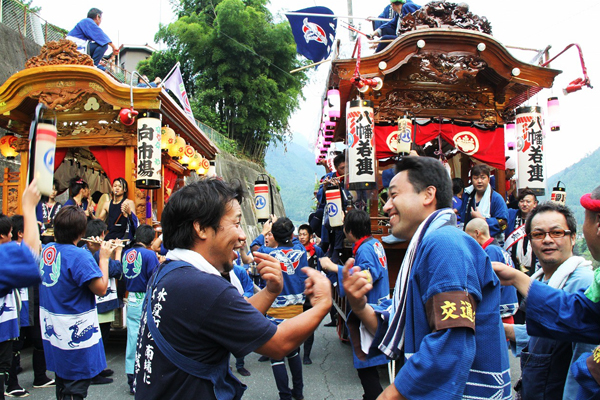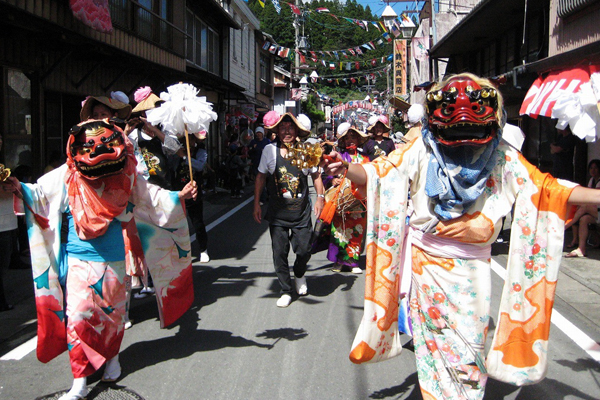 There is a parade of the portable shrine and Kaguranomai (sacred music and dancing performed at the shrine) during the daytime so you can see local, traditional culture or and history up close. Because stalls are pulled around, you can buy food and drink at the stands while listening to the sound of music and taking in the festival.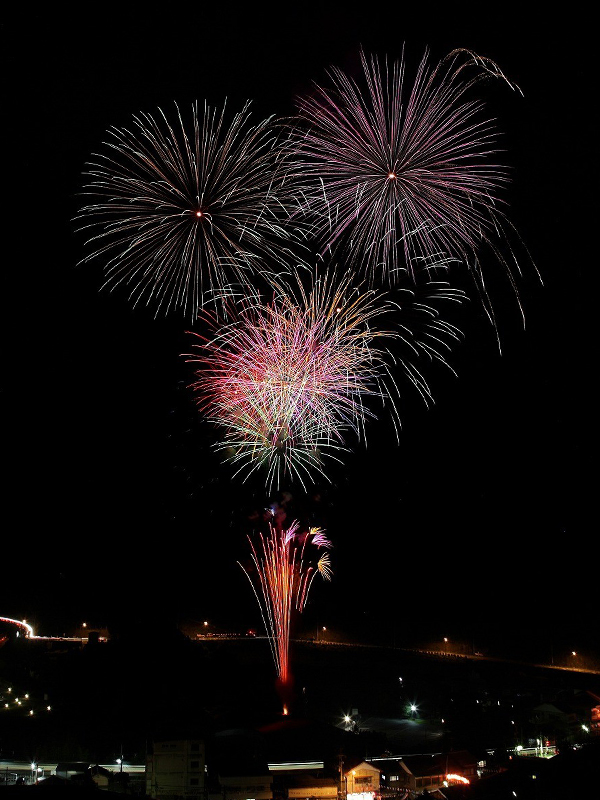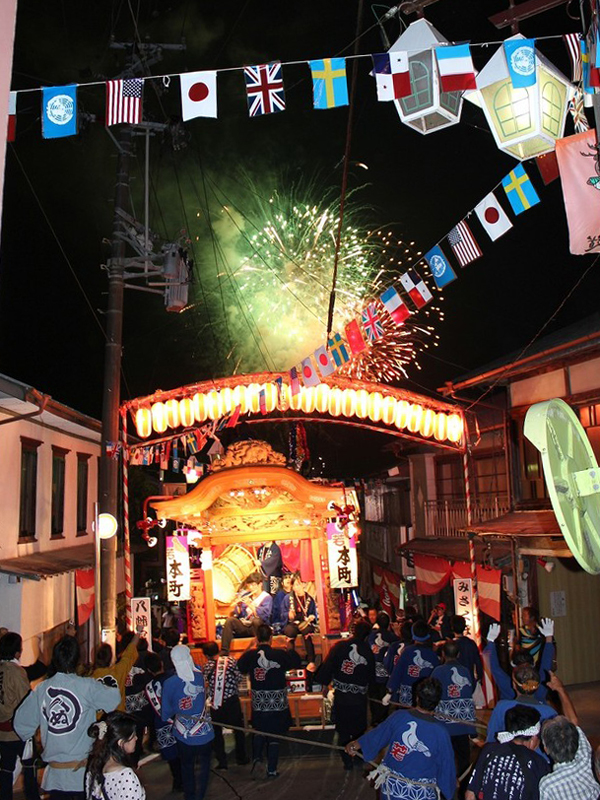 Fireworks are shot off during at night and you can see it over the gorge.
"Misakubo festival" is a unique festival full of joy and you can enjoy from day to night. You should come visit!
Opening hours
Costume contest
10am~2pm
Pulling stalls
3pm~9pm
Fireworks
Saturday 7:30pm~8:10pm(tentative)
*On the next day if it rains
Place/ Misakubo shopping District
| | |
| --- | --- |
| Parking | Free. There is a temporary parking |
| Transport | Around 70 minutes Shin-Tomei Expressway Hamamatsu Hamakita I.C. |

https://www.misakubo.net/
(Japanese)
2023.9.6 update
Content may be subject to change after publication. Please also note that we are not accountable for loses and damages that may occur as a result of said changes.