The only remaining waki-honjin on the old Tokaido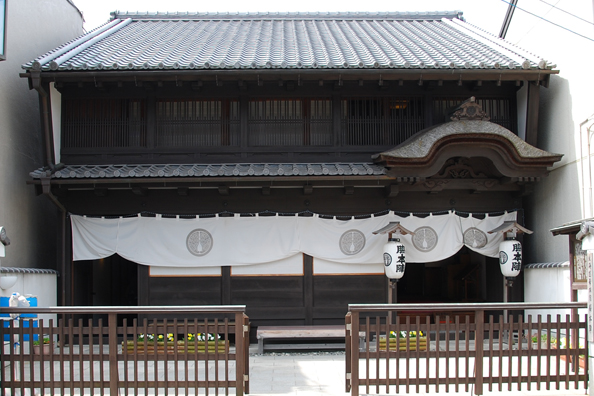 The Maisaka-shuku Waki-Honjin is what remains of the only waki-honjin that still stands along the old Tokaido. Waki-honjin were a type of lodging facility in the Edo period (1603 - 1868) which served to supplement the role of the honjin, inns where daimyo, imperial court nobles, and shogunate officials found lodging. They were normally used as lodging by samurai and commoners, but they served as substitutes for the honjin when, for example, the honjin were full. In addition, there were hatagoya inns which provided lodging to samurai and commoners and cheap inns where travelers paid in firewood and cooked for themselves.
Maisaka-shuku was the 30th, counting from Edo, of the 53 post stations along the Tokaido, one of the five major routes maintained during the Edo period. Now located in the Maisaka section of Nishi-ku in Hamamatsu City, the town is a place of scenic beauty that includes a fishing port known for the largest whitebait (shirasu) catch in Japan, Imagireguchi where Lake Hamana connects to the Pacific Ocean, and the "Symbol Tower" of Bentenjima.
Although the townscape from the time when Maisaka-shuku prospered as a post town has been lost, a shoin building containing a jodan no ma which was part of the old waki-honjin Myogaya, built in 1838, was taken apart and repaired in 1997, and the main room was restored and is now open to the public. A jodan no ma is a tatami room with a raised floor where the lord would meet with his retainers.

The Maisaka-shuku Waki-Honjin is a deep building with a narrow frontage, and if you open wide all the sliding doors that divide up the rooms, you can see through the courtyard all the way to the jodan no ma located in the very back of the building. They used tatami corridors, entrances with roofs, and the like in order to combine elements of status with the honjin.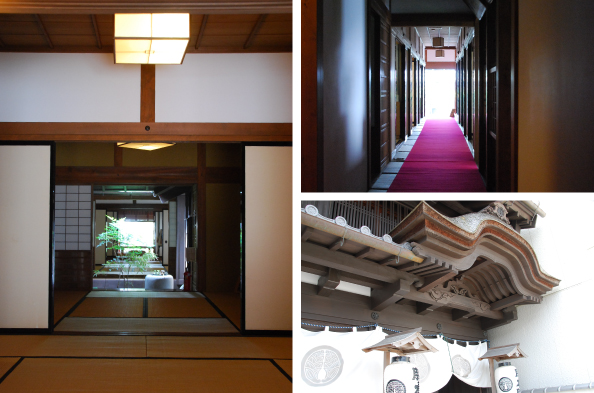 You can see what life was like at the time from reproductions of the kitchen, bathroom, and the like. The staircase that is so steep as to make you hesitate about going up or down was apparently intended to prevent crime.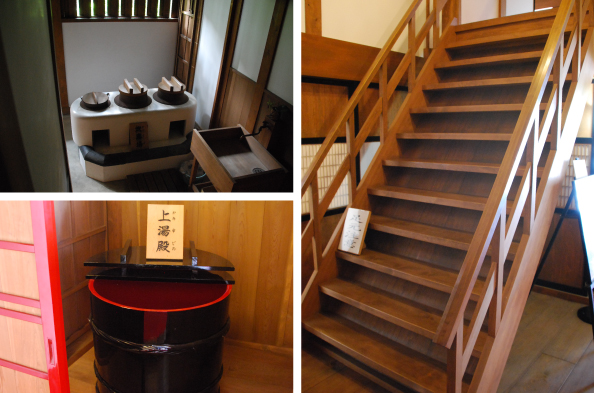 View a Larger Map
ADDRESS
2091 Maisaka, Maisaka-cho, Nishi-ku,
Hamamatsu-shi,Shizuoka
431-0211
PHONE
053-596-3715
OPEN HOURS
9am - 4pm
CLOSE
Monday (Closed on day after holidays or holidays changed to other days).
ADMISSION
Free / Reservation not required
TRANSPORT
From Hamamatsu Station
[TRAIN]
JR Tokai Line get off at "Bentenjima" station (12 minutes) then walk 12 minutes
[BUS]
Take the "No.10 Maisaka-cho nai via Bentenjima Onsen / Kosai" line bus (40 minutes ride) at bus stop #4 of the bus terminal to "Maisakanishi-machi" then walk 1 minute
[CAR]
Around 20 minutes from Tomei Expressway Hamamatsu-Nishi I.C.
Parking available for 5 vehicles.