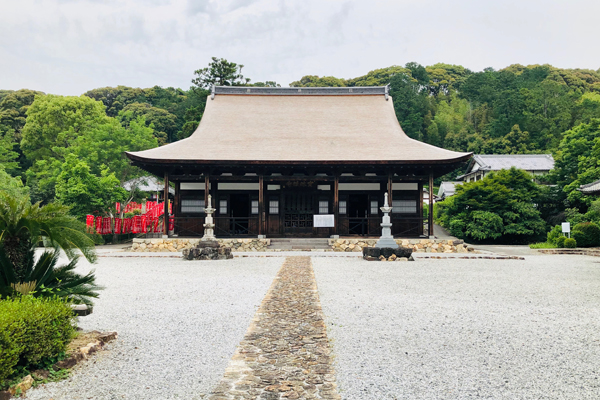 Shosan Horinji in Hosoe-cho, Kita-ku, Hamamatsu is a temple that was establshed by Dokutanrenji, who was a monk of Obakushu from China that came here at the invitation of Hatamato Kondo Noborisuke Sadamichi. It's one of the five mountains to the north of Lake Hamana.
*Hamatamo: one of the samurai statuses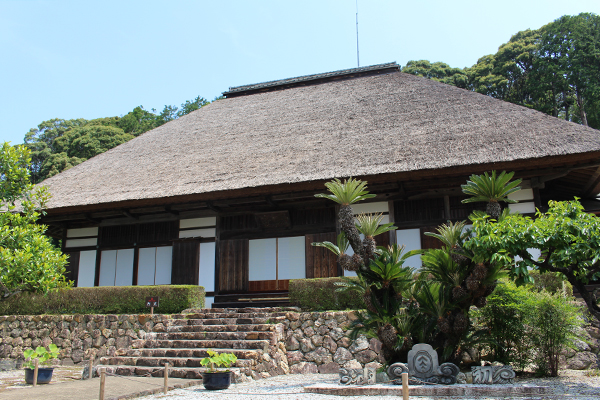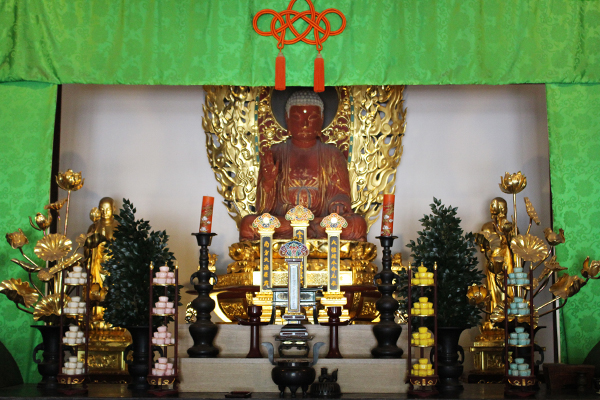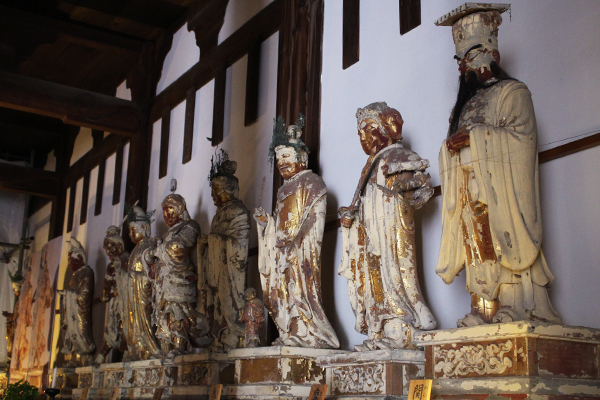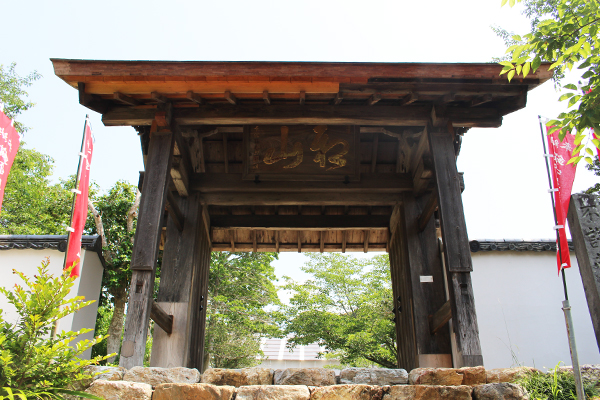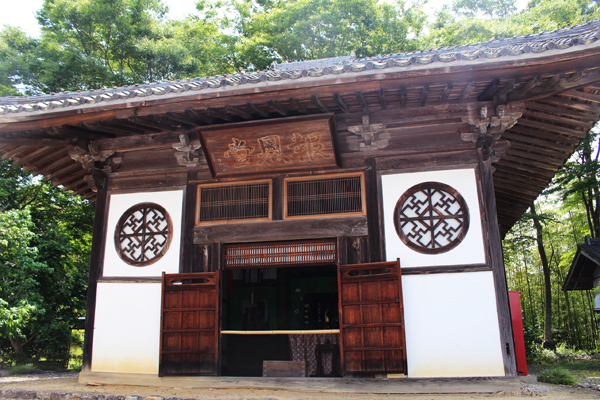 There are "Butsuden" and "Hojyo" (the house of the temple's chief priest) that are designated as a national important cultural properties. It is recommended to see the three statues of Budda in the center surrounded by 24 good gods on both sides. In"Hojyo" the Dokutan zenshi statue is enshrined. Also there are many other cultural properties such as "Sanmon (the main gate of a Buddist table) which is a tangible cultural property designated by Shizuoka prefecture, and "Houondo" which is a tangible cultural property designated by Hamamatsu city.
Also there is a stone called "Kimmeiseki" (lit: golden stone) that Dokutan zenshi brought from China. This name was chosen because when the stone is hit the sound is so pristine that it's hard to believe the stone is really made of rock. As kimmeisseki means "money stone," it is believed to be a power stone that makes dreams of business prosperity or economic fortune come true.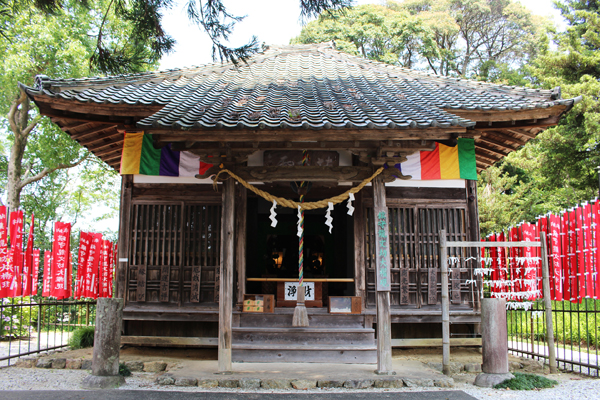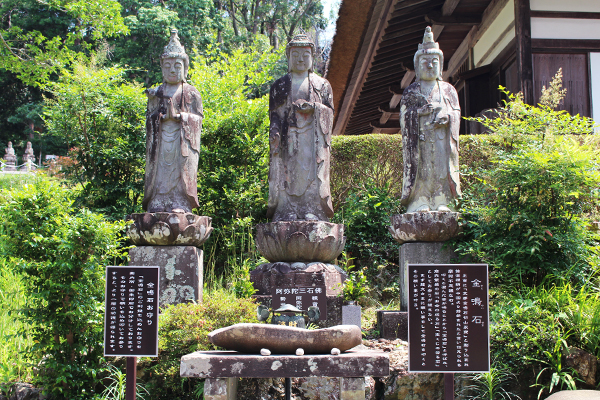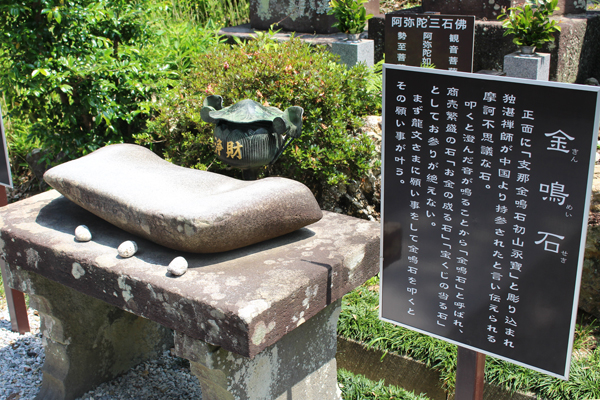 Admission

| | |
| --- | --- |
| Adults | ¥400 |
| Children | ¥200 |
| baby | FREE |
A combination ticket with Hamamatsu Fruits Park is also available

https://www.oubaku.org/shosan/shosan001.html
>>
Shosan Hourinji temple
/ 初山 宝林寺【shosan Hourinji】
ADDRESS
 65-2 Nakagawa, Hosoe-cho, Kita-ku, Hamamatsu-shi, Shizuoka 431–1304
PHONE
 053-542-1473
OPEN
 10am-4pm
CLOSED
 New year holidays (temporary closures possible)
TRANSPORT
 From Hamamatsu Station
[BUS]
 Get on either "Bus 43 to Inasa," "Bus 44 to Idaira", or "Bus 45 to Okuyama" at terminal 15, and get off at "Ishioka" and walk 10 minutes.
[TAXI]
 Approx. 50 minutes
[CAR]
 Around 20 minutes Tomei Expressway Hamamatsu-Nishi I.C./ Around 10 minutes Shin-tomei Expressway Hamamatsu S.I.C.
2020.12.13 update
Content may be subject to change after publication. Please also note that we are not accountable for loses and damages that may occur as a result of said changes.