You can see the traditional Japanese art of kabuki in Hamamatsu City!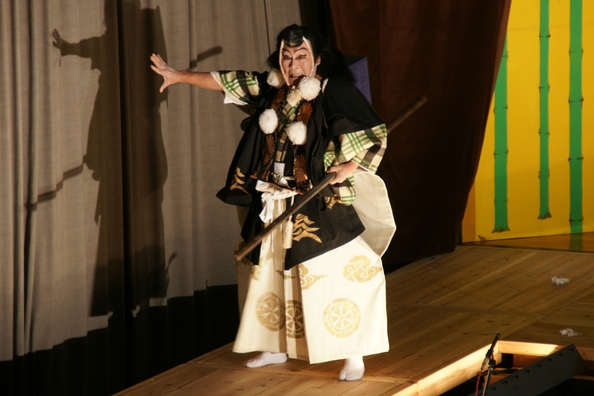 Photo:浦川歌舞伎保存会
Kabuki is a traditional Japanese performing art that includes each of the three elements indicated by the Japanese characters in the name: music, dance and performance. Interest in kabuki, both at home and abroad has been rising, and it was designated an intangible cultural heritage property in 2009.

Photo:横尾歌舞伎保存会
Kabuki is characterized by its unique look and feel, including the performance of all roles, even those of women, by male actors, and the distinctive make-up and costumes reminiscent of ukiyo-e pictures. Generally, kabuki is performed by professional kabuki performers. It is performed throughout Japan, and it is performed year round at the Kabukiza in Tokyo (currently closed for renovations, completion planned for spring 2013). However, there are also opportunities to see kabuki in Hamamatsu City. The kind of kabuki you can see in Hamamatsu City is called folk kabuki, a form of kabuki performed by farmers that was popular from the Edo period through the Meiji period as one of the few recreational pasttimes in farming villages. Although the kabuki is performed by amateurs, they mainly perform famous plays, making it easy to understand even for a beginner, and a good opportunity to experience kabuki in a casual setting. In modern folk kabuki, in order to pass on the tradition, both men and women of all ages, from children to adults, enjoy performing kabuki.
Folk Kabuki Groups in Hamamatsu City
Yuto Kabuki Manninko Regular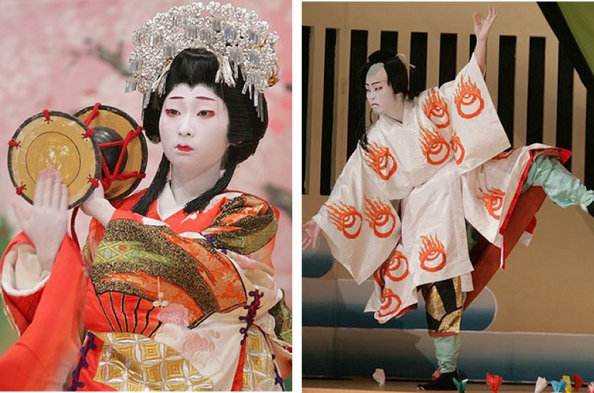 Photo:南浜名湖.COM
Manninko was started by villagers in the Yuto area in the late Edo period, which learned acting from a kabuki troupe that was invited to the area to provide entertainment at the village festival. The line of succession was broken after a final performance in 1952, but with the formation of the Yuto Kabuki Preservation Society, it was revived in 1990 after 38 years. Today, through activities such as annual performances and a children's kabuki class, the members of the preservation society broaden their understanding of their hometown's traditional art and carry on its tradition.

Photo:南浜名湖.COM
January 20 (Sun), 2019
[Start] 10:30am
[Place]
Yuto Culture Center Main Hall
(Nishi-ku, Yuto-cho, Ubumi)
[Admission] Free
[Capacity] 600 persons

★Regular Performances: the third Sunday of January every year
Urakawa Kabuki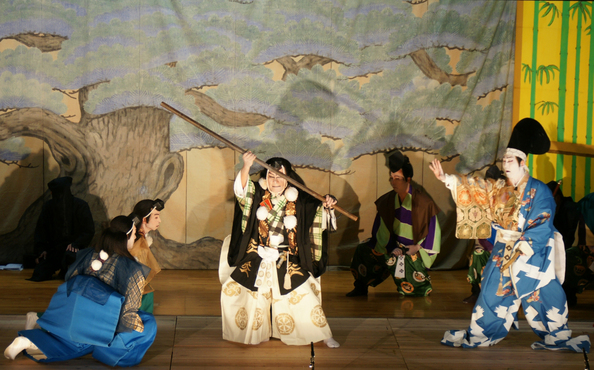 Photo:浦川歌舞伎保存会
This folk kabuki group has performed in memory of the final performance here by the Edo period kabuki actor Eizaburo Onoe, since his passing from illness 150 years ago. Though the line of succession was temporarily broken from 1955, the Urakawa Kabuki Preservation Society was formed in 1989, reviving the group. Today, the mantle is carried on by the preservation society, and performances are given. Members of the society take on the roles of both performers and stagehands, inheriting the tradition.

Photo:浦川歌舞伎保存会
September 28 (Sat), 2019
[Open] 9am (It starts at10:30am, it will end around 4pm.)
[Place]
Gymnasium of the old Urakawa Junior High School
[Admission] Free

★Regular Performances: the fourth Saturday of September every year
★Intangible folk cultural property

 Yokoo Kabuki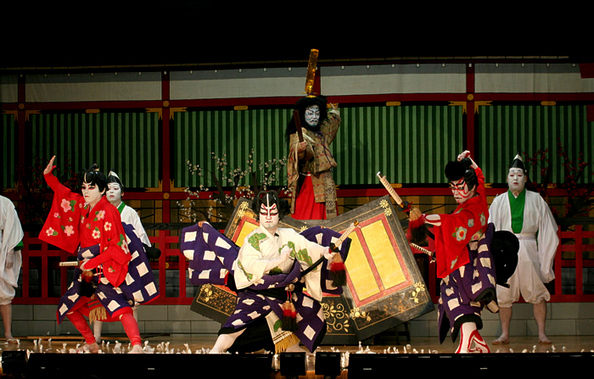 Photo:横尾歌舞伎保存会
This folk kabuki group has carried on their tradition continuously since the Edo period, one of only a few in Japan to do so. Performances are held in October of every year, with children's kabuki performances alongside the plays put on by the members of the local preservation society. The performers, samisen, musical instruments, stage settings, props and make-up are all paid for by local residents. In addition, there are also many scripts, costumes and props passed down from the Edo through Meiji period that are preserved and used in performances.

Photo:横尾歌舞伎
October 12 (Sat), 13 (Sun), 2019
[Open] It starts at 4pm, it will end around 8pm.
[Place]
Higashishimura Nouson Community Center Kaimeiza
(Kita Ward, Inasa-cho, Yokoo)
[Admission] Free
★Regular Performances: the second Saturday and Sunday of October every year
※Go directly to the venue on the day of the performance

http://www.puppet-inasa.jp/kabuki/index.html
(Japanese)
2019.10.7 update
Content may be subject to change after publication. Please also note that we are not accountable for loses and damages that may occur as a result of said changes.