Daifukuji is a temple of the Shingon sect that was established by a famous monk, Kyotai Shonin, in 875. It was originally opened on Mount Tonmaku, which lies across Kita-ku, Hamamatsu-shi, Shizuoka Prefecture and Shinshiro-shi, Aichi Prefecture, but it was moved to the current location, Mikkabi-cho, Kita-ku in 1207. At that time, the name of the temple was changed from Bankyoji to Daifukuji.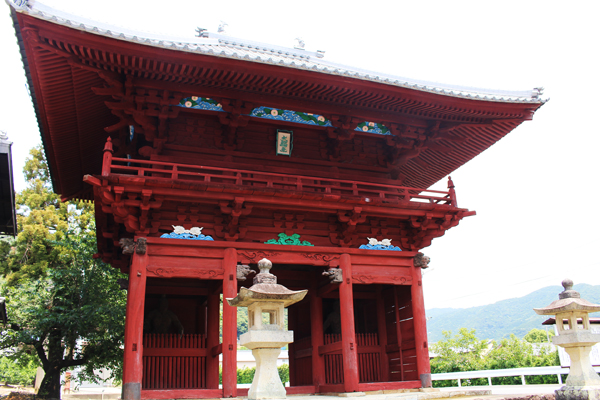 There is a magnificent Nio-mon Gate (Gate of Deva) on the street to the main hall and Kongo Rikishi statues are located on both sides.
There are historic buildings such as Daishi-do and Maka-do aligned in a row around the main building, and the principal image Yakushi Ruriko Nyorai statue is enshrined inside of it. Also many things with historic value, including nationally designated important cultural property, are held in the Hobutsukan.

Photography is prohibited in the hall.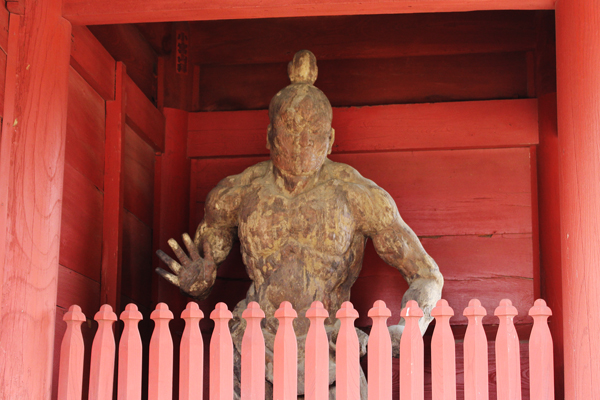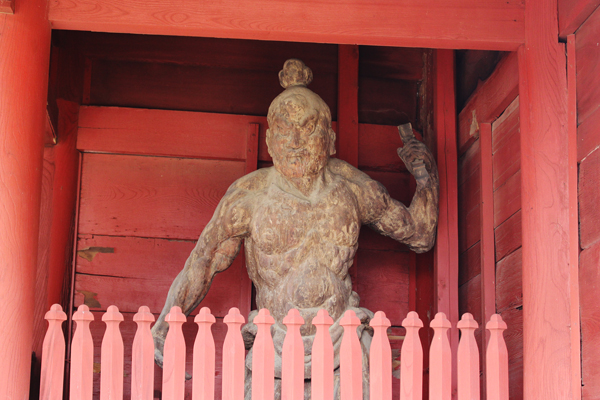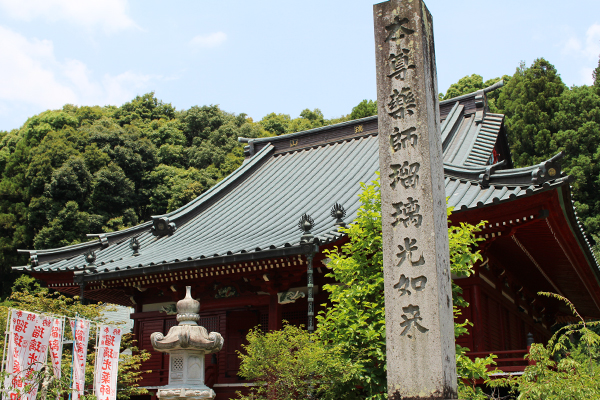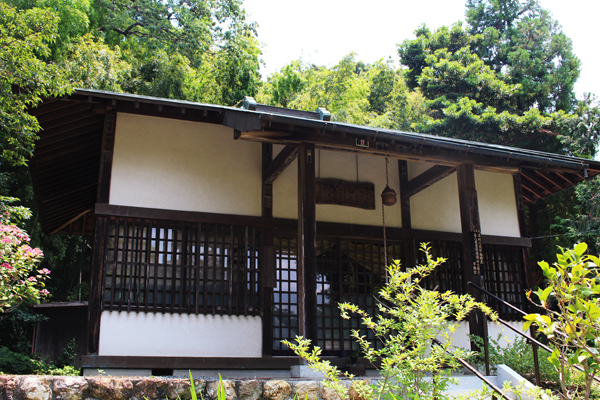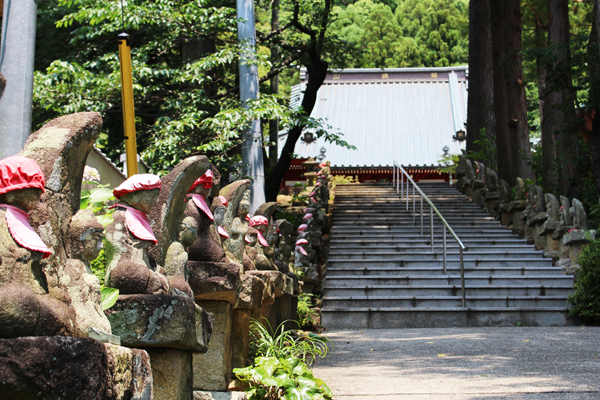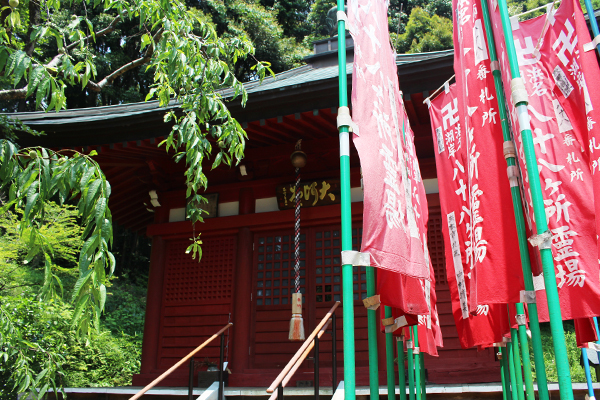 Please do not forget to visit the garden after visiting the main building.
The garden is a strolling garden with a central pond, which is modeled in the Kyoto style of the Muromachi period. This is a scenic spot where you can view the Tsukiyama mountain in the front and two Dejima islands on the both sides. You can see a ginko tree, called "Oicho," that is over 300 years old in the garden, as well as rare Hanzo cherry trees that bloom during the winter time, from late October to early March.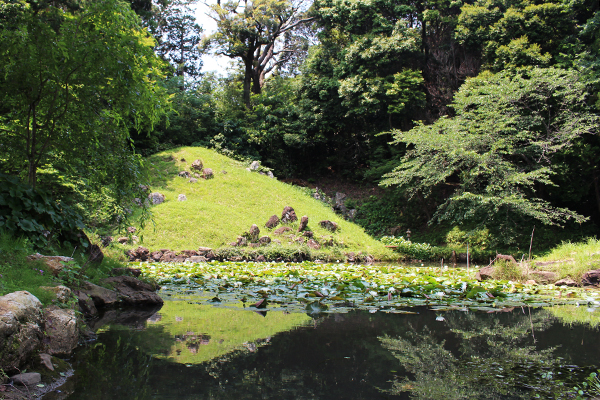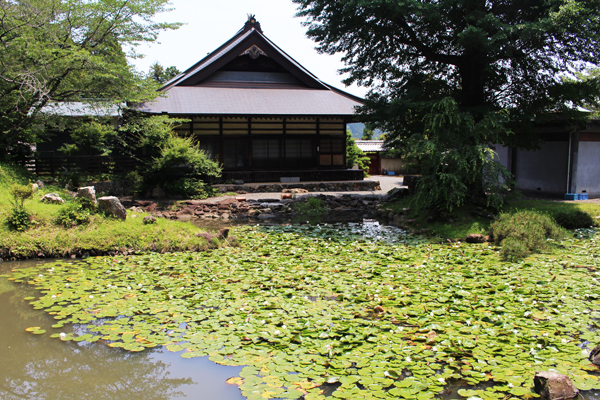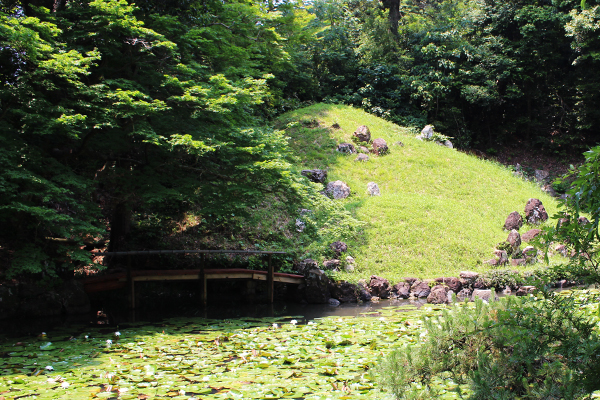 Admission
Hobutsukan/ Garden
Adults
¥500
15 to 18 years old
¥300

Daifukuji Natto
Daifukuji Natto is a special product of Daifukuji. It is made by a traditional recipe that has been passed down and preserved by the Daifukuji family. The natto bacteria have been alive since the Muromachi period (1336-1573). They say it is an original recipe of Hamamatsu, the specialty "Hamanatto," and it was dedicated to the Shogunate. This uniquely colored "Daifukuji Natto" is only available for purchase here. You should try it! (Quantities are limited)
>>
Rurisan Daifukuji temple
/ 瑠璃山 大福寺【rurisan daifukuji】
ADDRESS
 220 Fukunaga, Mikkabi-cho, Kita-ku, Hamamatsu-shi, Shizuoka 431-1411
PHONE
 053−525−0278
OPEN
 9am-5pm
TRANSPORT
 From Hamamatsu Station
[TAXI]
 Approx. 50 minutes
[CAR]
 Around 20 minutes Tomei Expressway Mikkabi I.C.
2020.12.13 update
Content may be subject to change after publication. Please also note that we are not accountable for loses and damages that may occur as a result of said changes.