An ancient Japanese religious belief in which A charm which brings a good luck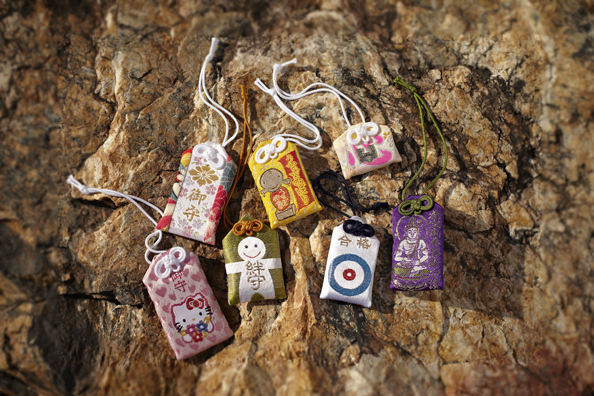 Charm
A charm is an ornament used to pray for good health or success by carrying it about with you. It is sold at the shrines and temples in Japan. A normal charm is a small bag shape made of brocade so that you can easily carry. They have various benefits like praying for health, luck with money, thriving business, advancement in life, success in love, safe childbirth, success in an examination, traffic safety, travel safety, health of pets, and more. They come in plenty of colors and shapes these days, and many beautiful charms will cheer you up just by carrying. You should treat them with gratitude and good care because they have a power of a god.



Location by

Kanzanji Temple

Location by

Okuyama Houkouji
Vermilion seal or stamp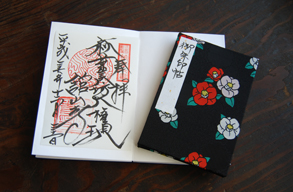 Goshuin (Vermilion seal or stamp), also known as Nokyoin, is a seal of copied sutra submission along with a stamp which proves that you dedicated a sutra written by yourself to the shrine. They give you the stamp with the name of the shrine or temple, the name of the Buddha, and the date. You can get it not only at the temple but the shrine as well. The notebook you will get the stamp on is called Goshuin-cho (as well as Nokyo-cho or Shuin-cho). Goshuin is different from a commemorative seal of a sightseeing spot. Please get it as a proof of visiting temples.
A stamp for a memorial of the visit (Kanzanji)


In Kanzanji, there is a stamp for a memory of the visit and your travel. "The key for your heart" is designed on the stamp which is a votive picture, meaning that you lock your heart keeping the wish of a good match.
★Kanzanji Temple More Details
2019.10.7 update
Content may be subject to change after publication. Please also note that we are not accountable for loses and damages that may occur as a result of said changes.