One of the three biggest dunes in Japan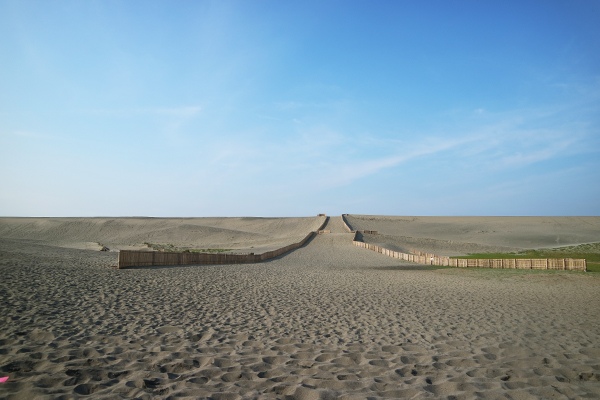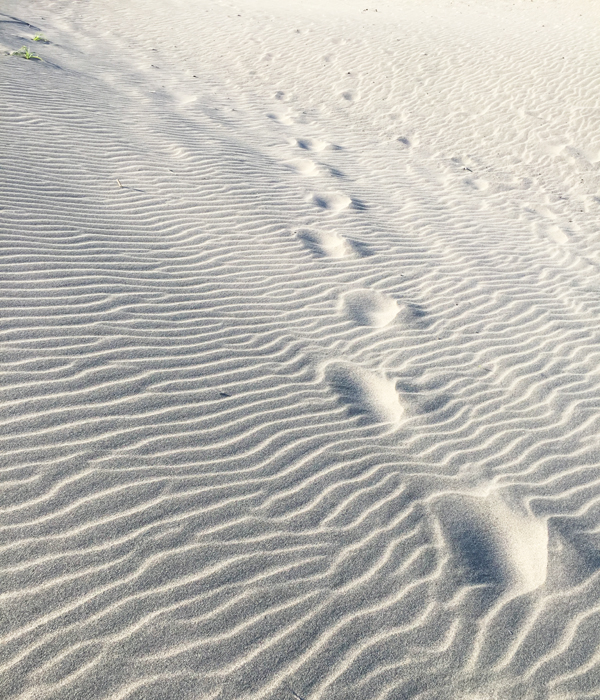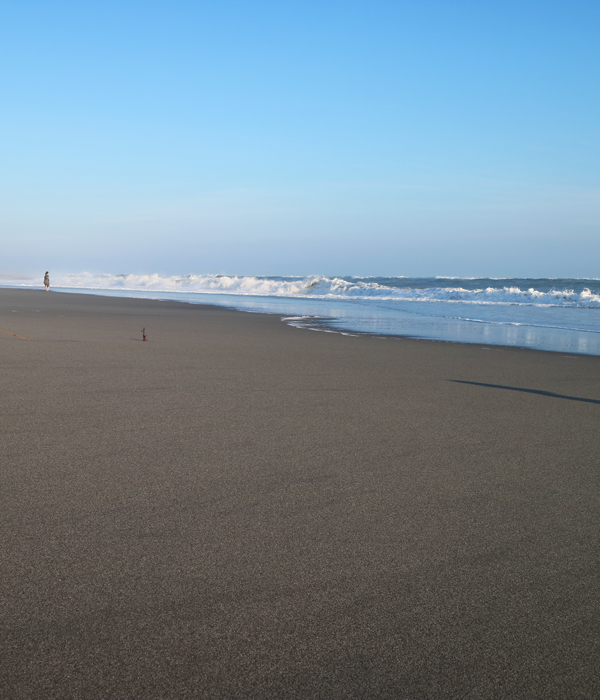 Nakatajima are sand dunes, which extend 0.6 km from north to south, and 4 km from east to west. From the dunes you can see the sprawling coast of Enshu-nada with an unobstructed view. The wind on the dunes creates a pattern called "fumon"; it resembles a beautiful work of art. Loggerhead turtles, which are an endangered species, come on shore to lay eggs in summer. The eggs are protected and released by a local nonprofit organization. The west side of the dunes become a site for flying kites on May 3, 4, and 5 every year, so you can see many kites flying in the sky. This place is also often used as a filming location for movies or promotional videos.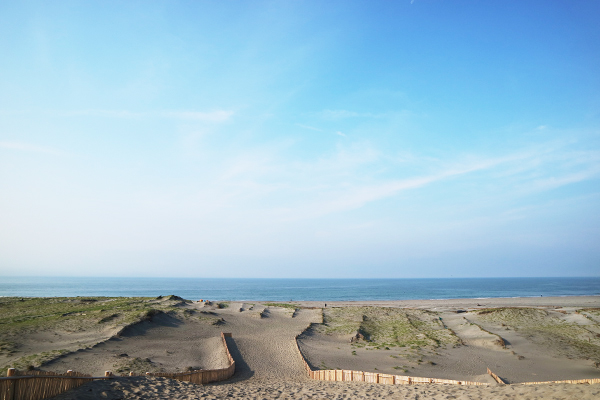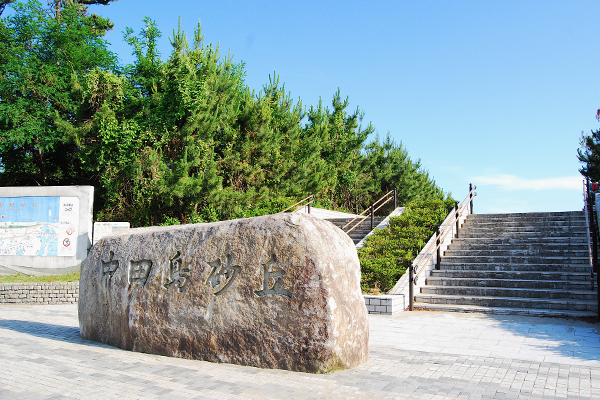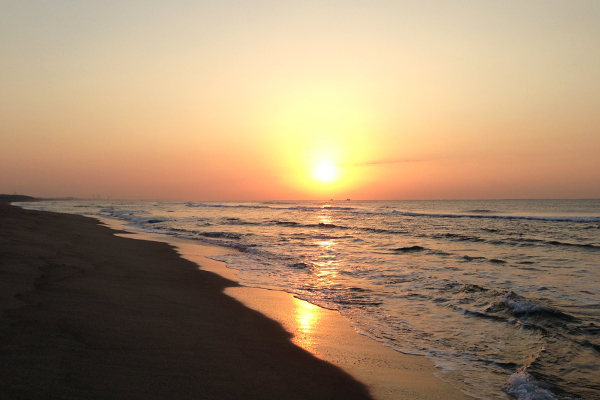 Nakatajima sand dunes are also a famous place for watching the first sunrise of the year. It is said in Japan that seeing the first sunrise of the year is an auspicious event. How about viewing the golden shining sea from the dunes?
New Year's Eve and the New Year in Japan
READ MORE
Hatsumode and Hatsuhinode Spot in Hamamatsu
READ MORE
NOTES
Please use the Nakatajima Kaihin Park parking lot, which is next to the dunes when reached by car. Capacity: 352 standard size cars, 9 large vehicles or busses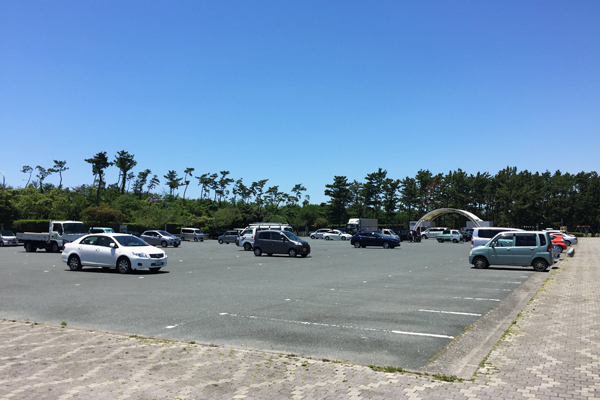 The consideration of each of you is important at this seashore, as it is a rare nesting area for loggerhead turtles.
Fireworks are strictly prohibited, as the turtles don't like the lights and sound of them. Also please make sure to bring garbage home. We should protect our beautiful beach!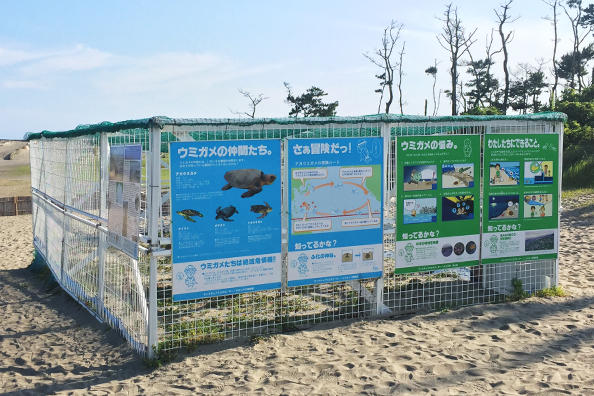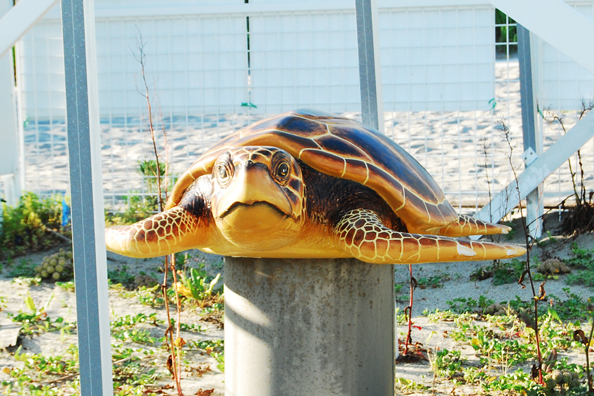 Nearby attractions
Enshunada-kaihin park
A huge park that spreads west for 15km and consists of three areas. The areas are called "windmill park," "Sekijin-no-hoshi park," and "kite-field park". You can enjoy various activities such as sports, recreations, and the observation of nature.
Nakatajima district "windmill park"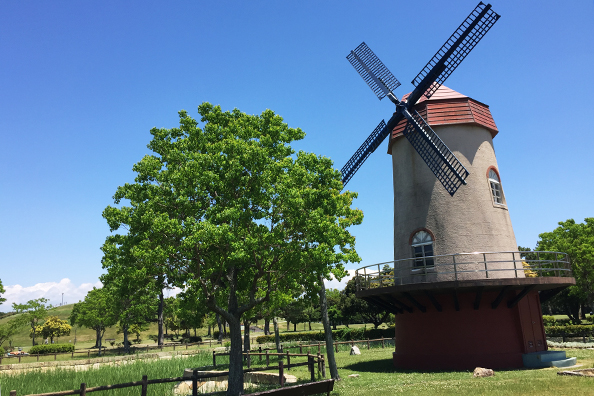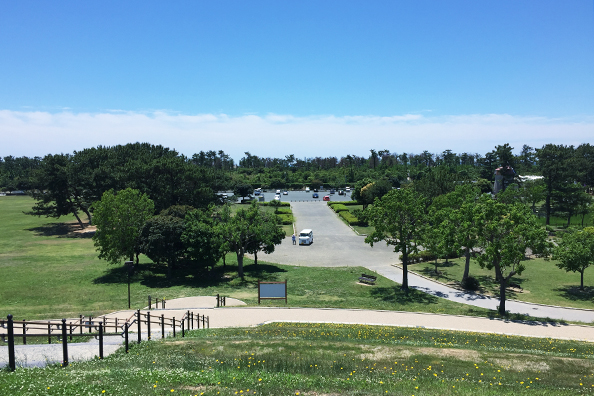 Nakatajima north district "Sekijin-no-hoshi park"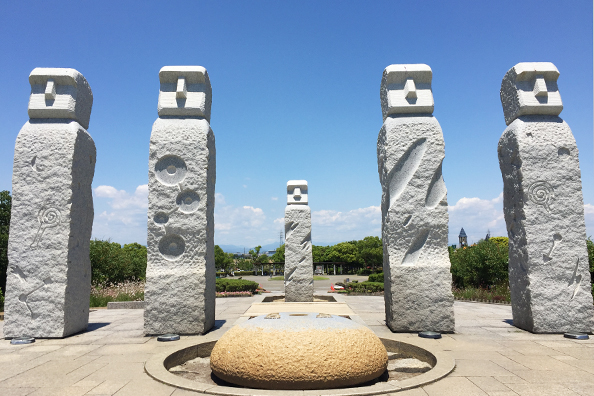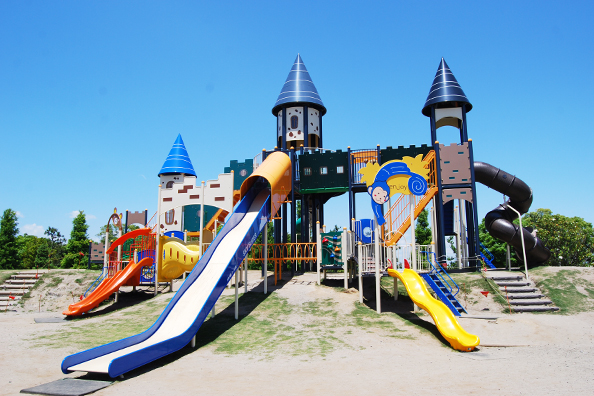 | | |
| --- | --- |
| ADDRESS | 1706 Enoshima-cho, Minami-ku, Hamamatsu-shi |
| PHONE | 053-442-6775 (Japanese only) |
| PARKING | Capacity: 352 standard size cars, 9 large vehicles or busses (Free of charge) |
| WEBSITE | http://www.enshunada.com |
Sirahane ball game ground "kite -field park"
Hamamatsu Festival Hall
The Festival Hall introduces the history of Hamamatsu Matsuri, explains the creation process behind the big kites at the festival, and exhibits some of the big kites, happis, and floats. There are also souvenirs that are only available here!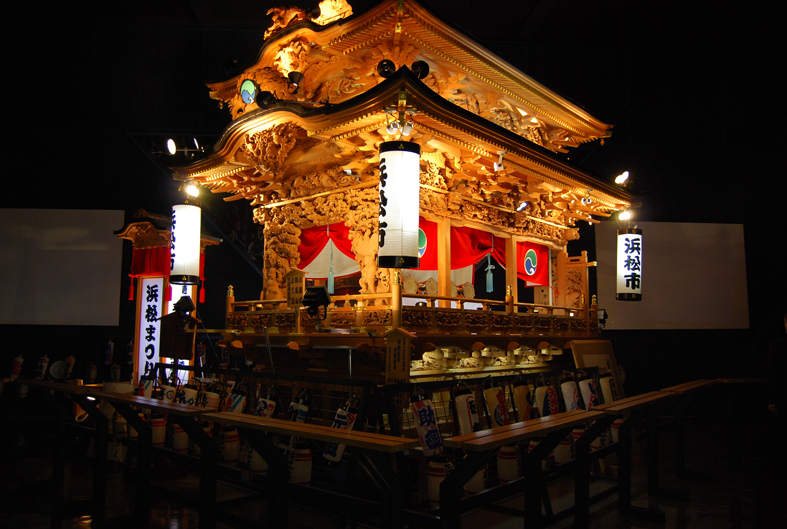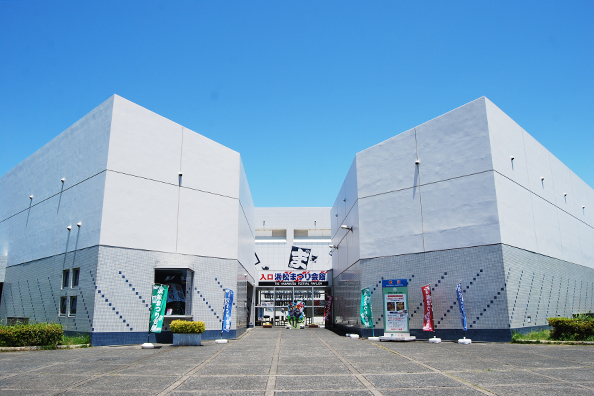 | | |
| --- | --- |
| ADDRESS | 1313 Nakatajima-cho, Minami-ku, Hamamatsu-shi |
| PHONE | 053-441-6211 (Japanese only) |
| OPEN | 9am〜4:30pm |
| CLOSED | 12/29〜12/31 |
Sanctuary Nature Center
Visitors can see the exhibition of documents about environmental protection activities, including those for loggerhead turtles. There is also a tearoom where you can try organically grown foods.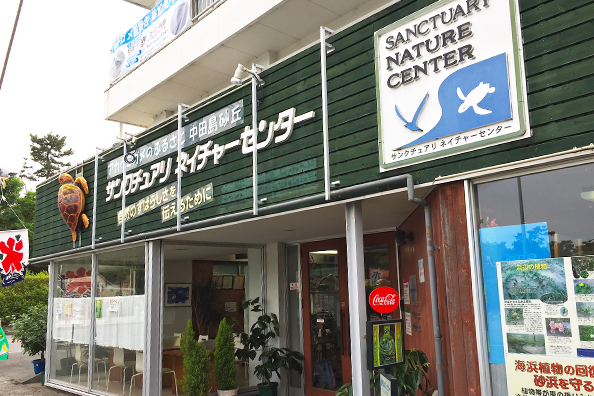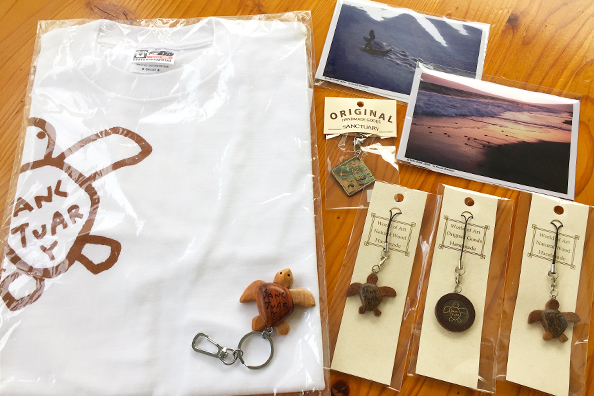 ADDRESS
1672-3 Nakatajima-cho, Minami-ku, Hamamatsu-shi 1672-3
PHONE
053-444-5539 (Japanese only)
OPEN
10am〜5pm
(There are times no one is there because of events, such as observation)
CLOSED
From October to April:Wed,Thu / From May to September:Wed
WEBSITE
https://www.sanctuarynpo.jp
On the way back from Nakatajima dune!
Hamahru stone oven café
This cafe serves pizzas and breads that are baked in a stone oven out of a conspicuous retro camping car. From the stone oven to the café itself, and of course the pizzas as well, all are made by the owner - who is a surfer!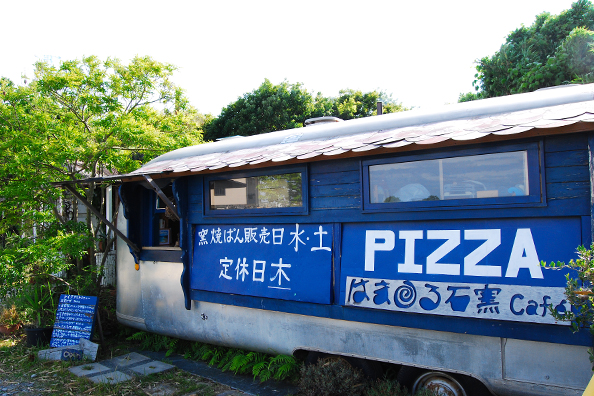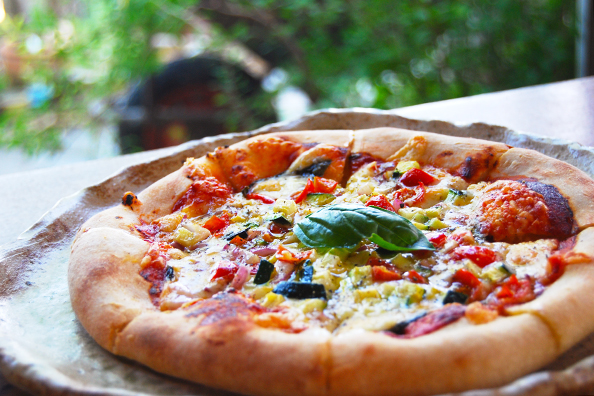 ADDRESS
1161 Nakatajima-cho, Minami-ku, Hamamatsu-shi
PHONE
053-441-4534 (Japanese only)
OPEN
11am to sunset
(stone oven baked breads are available only on Wednesdays and Saturdays)
CLOSED
Thursday
Green Cog
This is a bicycle shop which is recognized as a
Bicycle Pit
for the cycle tourists who travel to Hamamatsu. There are various goods related to bicycles.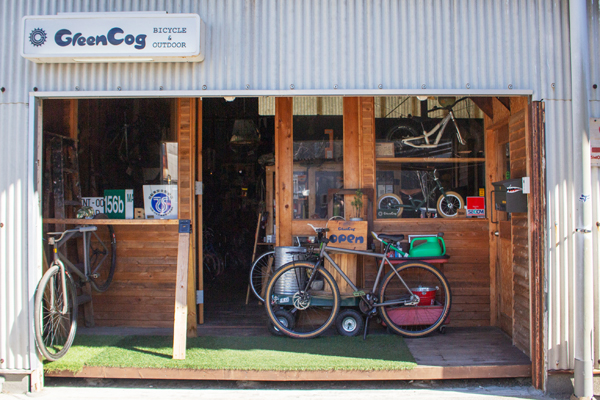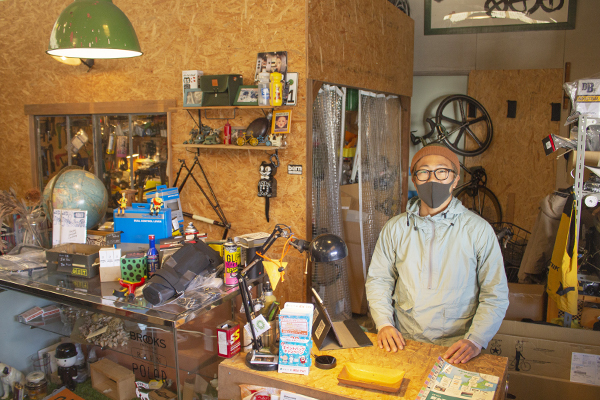 | | |
| --- | --- |
| ADDRESS | GS Building 28 Oroshi-Honmachi, Minami-ku, Hamamatsu-shi |
| PHONE | 053-441-4250 (Japanese only) |
| FAX | 053-533-3327 |
| OPEN | 11am〜7pm |
| CLOSED | From Sunday to Tuesday |
| WEBSITE | http://www.green-cog.com |
GS BURGER
Customers can enjoy a generously portioned burger in a comfortable room where they can relax and enjoy their time. Pets are allowed in the outdoor areas as well.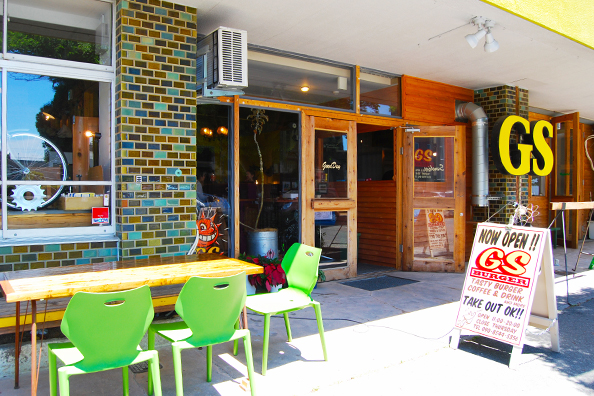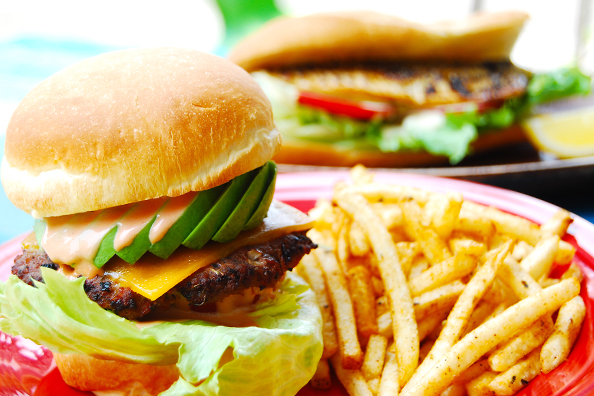 Lobo de mar otani
This is one of the few restaurants where you can have real Peruvian cuisine. Various kinds of alcohol are also available to try. Lunch sets are reasonable on weekdays!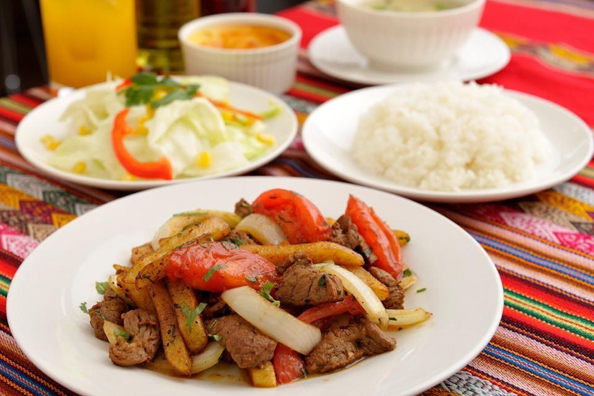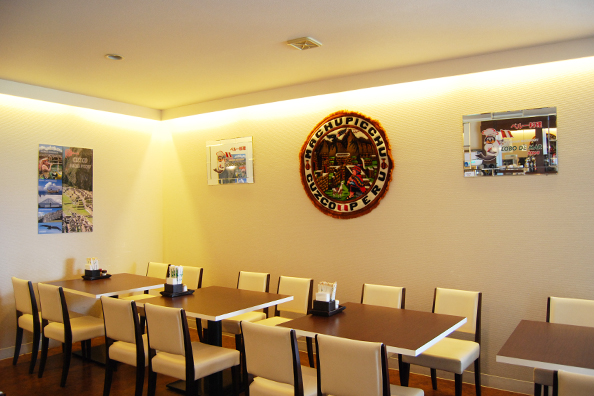 ADDRESS
45-1 Oroshi-honmachi, Minami-ku, Hamamatsu-shi
PHONE
053-581-7551 (Japanese, English, and Spanish are available.)
OPEN
From Tuesday to Friday 11am~4pm, 5:30pm~9:30pm
Saturdays 11am~10pm
Sunday 11am~9:30pm
CLOSED
Monday
WEBSITE
https://www.facebook.com/lobodemarotanijapon/
Nakatajimart
Here food and drinks which contain "Unagi-imo," sweet potato grown with famous Hamamatsu eels as fertilizer, are sold. There are also goods featuring the Unagi- imo character. Unagi-imo pudding is especially popular!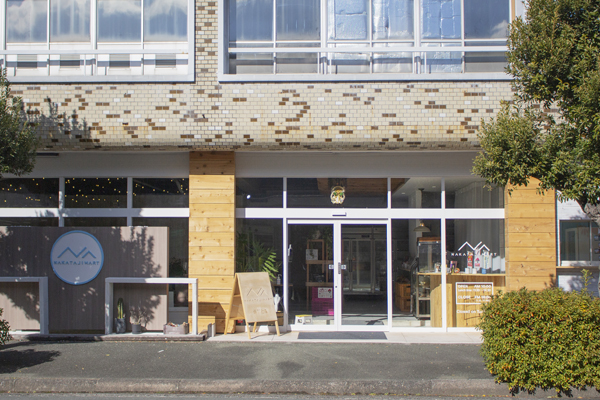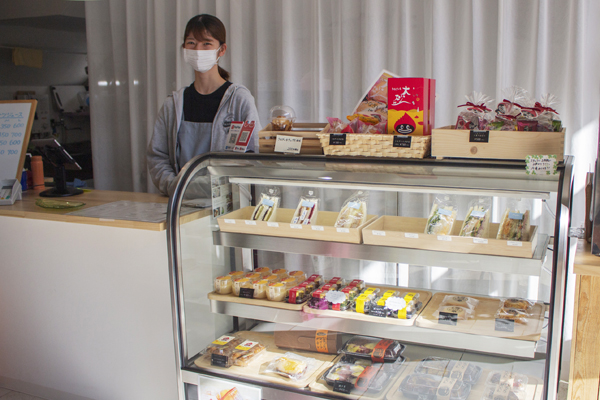 Enshu Minami no yu
A hot spring day spa. It is close to Enshuhama beach, and the large open air spa that is surrounded by nature is the pride of this hot spring. You can relax after taking a bath since there are restaurants and a massage salon.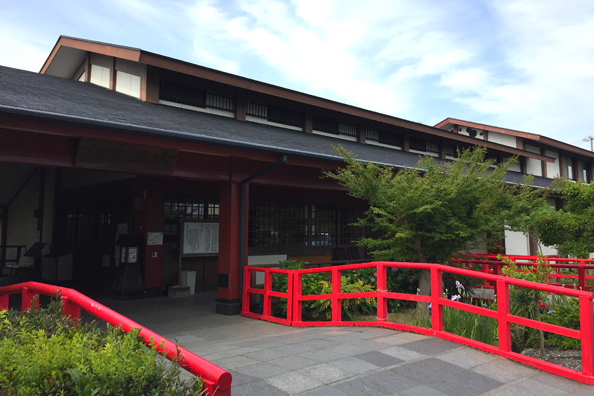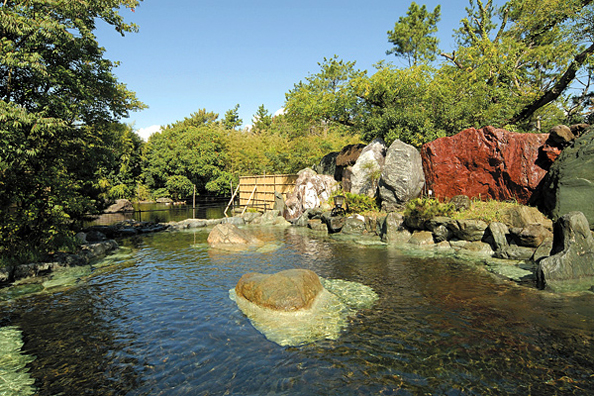 | | |
| --- | --- |
| ADDRESS | 1960 Matsushima-cho, Minami-ku, Hamamatsu-shi |
| PHONE | 053-426-8000 (Japanese only) |
| OPEN | 10am〜9pm (Last entry at 8pm) |
| CLOSED | Wednesday, Thursday (Open on national holidays) |
| WEBSITE | https://www.minaminoyu.jp/ |
>>

Nakatajima Dune

/ 中田島砂丘【nakadajima sakyu】
ADDRESS 
Nakatajima-cho, Minami-ku, Hamamtsu-shi, Shizuoka
TRANSPORT 
From Hamamatsu station
[BUS] 
Take the "No.4 Nakatajima" line bus (20 minutes ride) at bus stop #6 of bus the bus terminal to "Nakatajima Sakyu"
[TAXI]
 15 minutes
[CAR] 
Around 20 minutes from Tomei Expressway Hamamatsu I.C.
※Free parcking available
2022.1.21 update
Content may be subject to change after publication. Please also note that we are not accountable for loses and damages that may occur as a result of said changes.