You can enjoy interacting with local women who know all about local, seasonal foods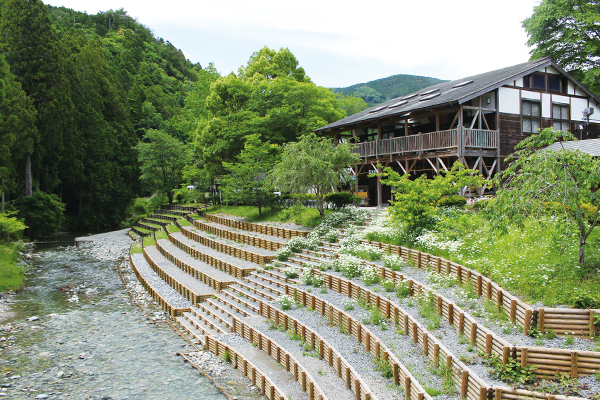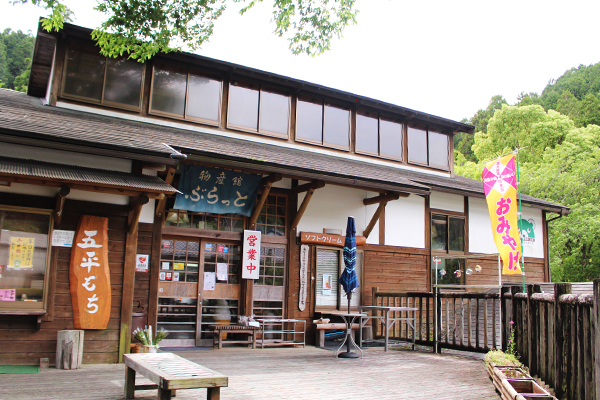 This experience program is currently being offered to a limited number of people.
※The restriction above is subject to change without any advanced notice.
※For details about the number of participants, etc., please check the
website of the facility.
Kunma Suisha-no-sato is a michi-no-eki in Kuma, Tenryu-ku, Hamamatsu City. The official place name is "Kuma," but it's known locally as "Kunma." On weekends, it is visited by many people such as motorcyclists, cyclists, families out for drives, and more.
Onsite there is a restaurant "Kasan no omise (Mom's restaurant)" where you can have soba (buckwheat) noodles with rich, local ingredients, and a souvenir shop - "Buratto," where you can buy fresh, local soba, konjak, miso, manju and wooden goods. The experience-based studio "Suisha-no-sato" where you can experience making soba or Gohei-mochi is also popular.
The walking course is recommended for people who want to enjoy nature more. We also recommend you to use the farmer's guesthouse, if you're interested in a longer, more relaxed stay.
Why don't you experience the Satoyama life, in a small village nestled in the mountains?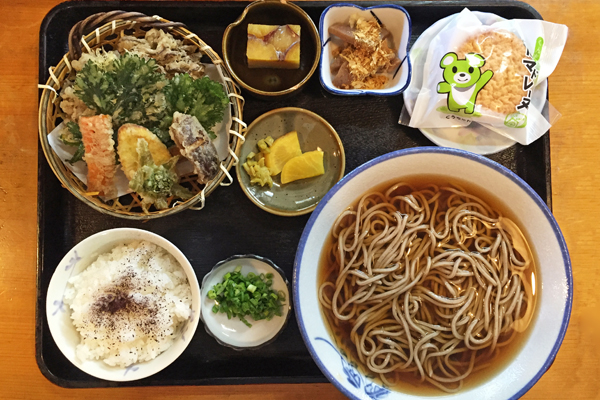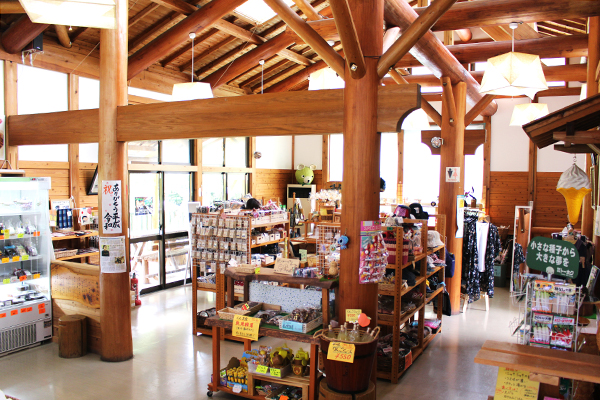 http://kunma.jp/suisha/
(Japanese)
Cooking experience in Satoyama
※Up to 30 people
 Soba making 
| | |
| --- | --- |
| Time required | 45 minutes |
| Fee | ¥3,300(300g)〜 |
※Each additional 100g costs 1,100 yen. (standard:100g per person)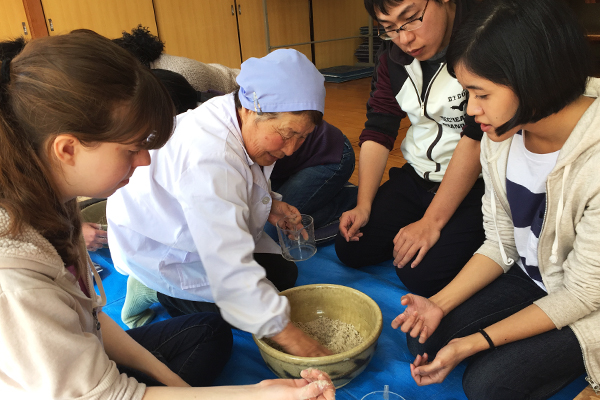 Goheimochi making 
Time required
45 minutes
Fee
¥8,800 (about 26 bars)
¥4,400 (about 13 bars)
★You can try 1,000 yen for 2 bars only on Saturdays, Sundays and national holidays! ※Individuals can apply only on Saturdays, Sundays and national holidays. (Groups can apply for weekdays.)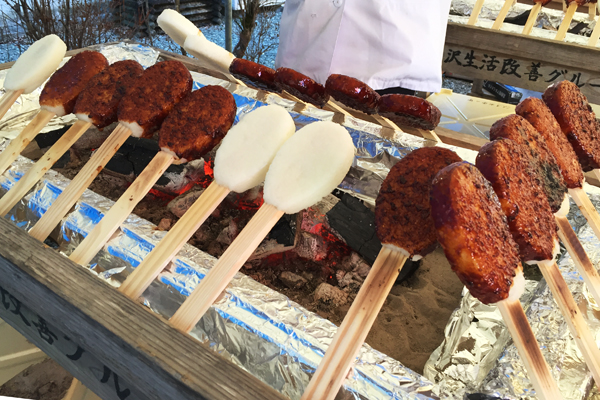 Konjak making 
(Season limited : from October to April)
| | |
| --- | --- |
| Time required | 60 minutes |
| Fee | ¥3,240 (about 10 to 30 pieces) |
Satoyama experience
※3 to 10 people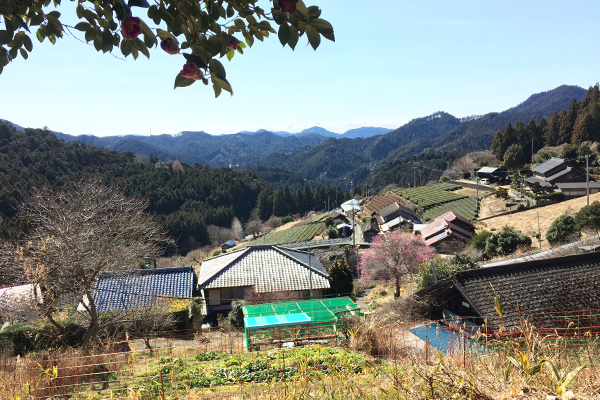 You can experience how to cook traditional foods passed down for centuries in Satoyama, and enjoy walking in the mountains. At snack time, local moms will teach you Grandma's recipes.
| | |
| --- | --- |
| Time required | 120 to 210 minutes minutes |
| Fee | ¥2,500 |

You need to make a reservation no later than three days in advance for both cooking and Satoyama experiences.
>>

Roadside Station Kunma Suishanosato

/
道の駅 くんま水車の里【Michino-eki Kunma Suishanosato】
ADDRESS
 1976-1 Kuma, Tenryu-ku, Hamamatsu-She, Shizuoka 431-3641
PHONE
 053-929-0636 (Japanese only)
OPEN
 <Restaurant > 10am 〜 3pm
<Souvenir shop> 
Apr. to Sep.
:9am 〜 4:30pm/ 
Oct. to Mar.
:9am 〜 4pm
CLOSED
 Thursday ※Also closed on Wednesdays in Winter (From December to February)
TRANSPORT
 From Hamamatsu Station
[TRAIN・BUS]
 Change to the Enshu Nishikajima Line at JR Hamamatsu station and get off at Nishikajima staion (32 minutes)
Get on the Entetsu bus to "Kunmasuishanosato" (40 minutes) and get off at the last stop (within a short walking distance)
[CAR]
About 60 minutes from Tomei Hamamatsu Interchange
About 40 minutes from Shin Tomei Hamakita Interchange
※It will be a steep mountain path from Shin Tomei Hamamatsu Inasa Interchange. We recommend you to come from Shin Tomei Hamakita Interchange.
2019.7.2 update
Content may be subject to change after publication. Please also note that we are not accountable for loses and damages that may occur as a result of said changes.