A specialized shop for marine leisure that you can casually enjoy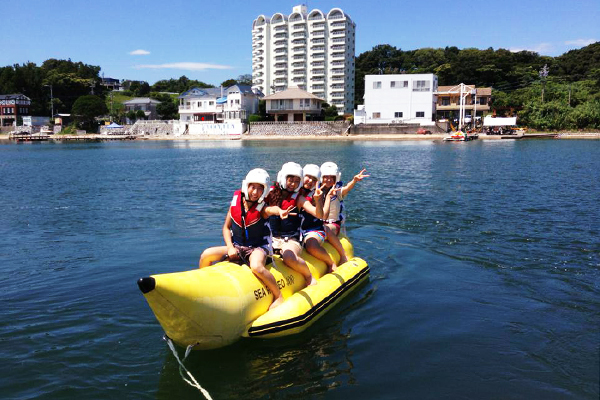 We speak only Japanese,
but we will try our best to provide you with a great experience.
Hamanako Banana is located in Mikkabi-cho which is by Lake Hamana, one of the resort areas in Hamamatsu city. You can enjoy various kinds of marine activities here. Activities are reasonably priced and all the staff are equipped with specialized knowledge of the many activities that you can enjoy with your family and friends there. For example, you can ride on a banana boat or take an elegant cruise that your pet can ride on with you. They also offer marine jet tandem, which experience the feeling of flying through the air on the water. At the best location where you have a great view of Lake Hamana, we also have a BBQ area, accommodations, a beach side café, and an import shop.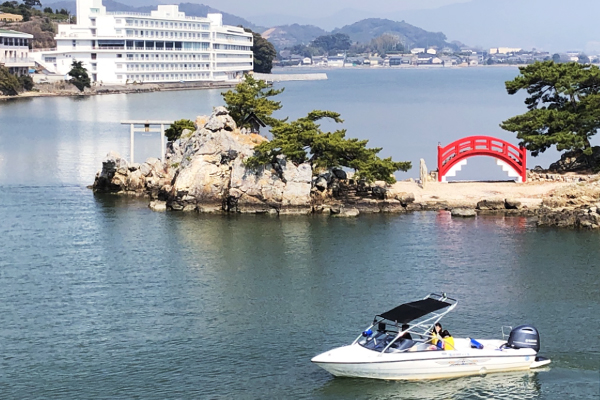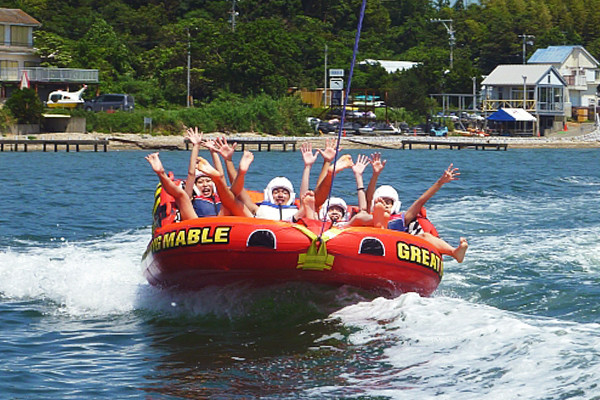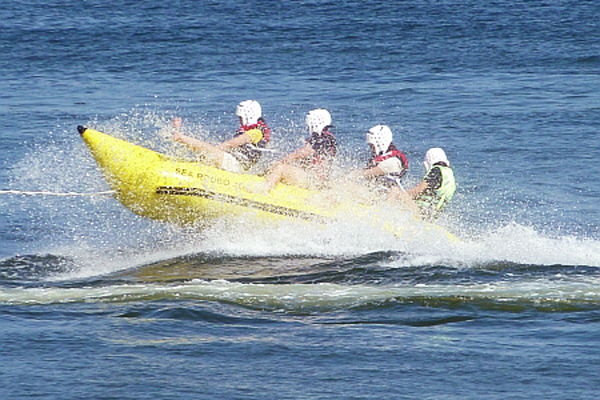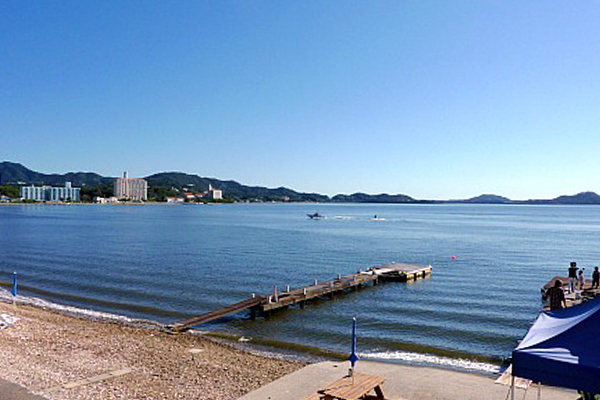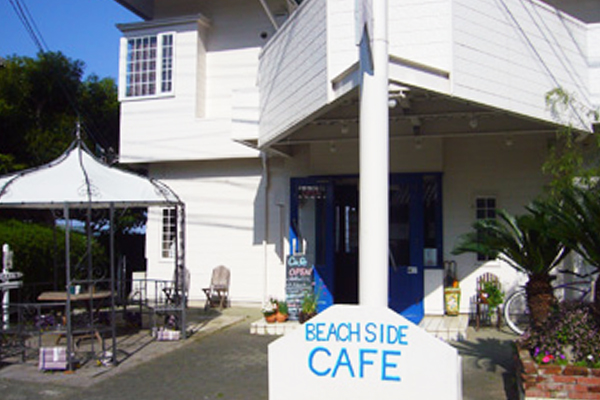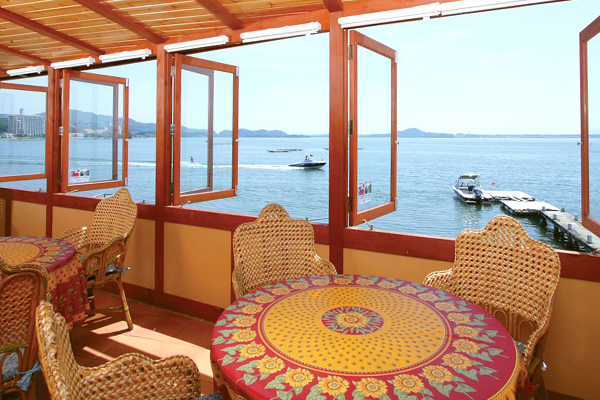 Marine activities menu
 Period 
| | |
| --- | --- |
| < From July to September > | Banana Boat, Big Mable |
| < Throughout the year > | Pleasure boat cruising of Lake Hamana |
 Charge 
Banana Boat/
Duration 20 minutes
2 people
¥2,400 /person
3 people
¥1,600 /person
4 people
¥1,200 /person
5 to 10 people
¥1,200 /person
Big Mable/
Duration 15 minutes
2 people
¥2,400 /person
3 people
¥1,600 /person
4 people
¥1,200 /person
 How to apply ※Reservation needed 
9am to 9pm except for Tuesday
(It's open if Monday is a holiday, the next day will be closed in that case.)
053-526-7567(Japanese only)

■

Depending on the weather, we may not be able to do it so please make sure to call us on the previous day, or on the day to confirm.
■
We can't promise the best weather conditions
■
If you are afraid of water, you can't do these activities.
■
We have rental items such as wetsuits. You need to bring your own swimsuit, change of clothes, and towels. ※A changing room, and a shower stall are available.

http://hamanakobanana.com/ (Japanese)
>>

Hamanako Banana

/ 浜名湖バナナ
ADDRESS
 94-3 Osaki, Mikkabi-cho, Kita-ku, Hamamatsu-shi, Shizuoka, Japan 431-1403
PHONE
 053−526−7567(Japanese Only)
OPEN HOURS
 From sunrise till sunset
TRANSPORT
 From Hamamatsu Station
[TRAIN]
 Tokaido Main Line get off at "Shinjobara" station(25 minutes) and Tenryu Hamanako Railroad get off at "Higashi-Tsuzuki"station (30 minutes) then taxi 5 minutes
[BUS]
 Take the "No.40 Kiga / Mikkabi" line bus (90 minutes ride) at bus stop #15 of the bus terminal to "Higashi-Tsuzuki" then taxi 5 minutes
※We can drive you to Higashi-tsuzuki station (both train and bus) by TUKTUK ※reservation needed
[CAR]
 Around 5min from the Tomei Expressway Mikkabi I.C.
2019.10.7 update
Content may be subject to change after publication. Please also note that we are not accountable for loses and damages that may occur as a result of said changes.