See, touch, and experience Japanese tea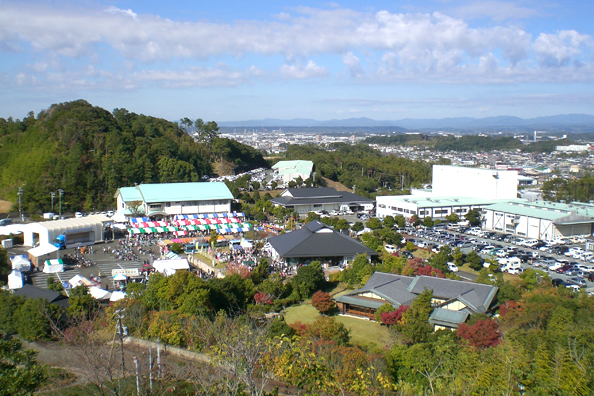 We speak only Japanese,
but we will try our best to provide you with a great experience.
Shizuoka prefecture has climate which is suitable for tea leaf production and it is the best place for a tea-growing district in Japan. We produce the high quality tea by advanced production technologies. The hill of the scent "Chapia" is in Fukuroi city which is also known as a place famous for tea production with its beautiful tea plantation. Chapia is a tea experiencing facility situated on the hill from which you can look down upon the tea plantation close to Hamamatsu. You can experience picking tea leaves, the traditional style of rubbing the leaves by hand, and tea ceremony in a tea room with a beautiful Japanese garden. You can also purchase fresh tea and local specialties at the direct sales store.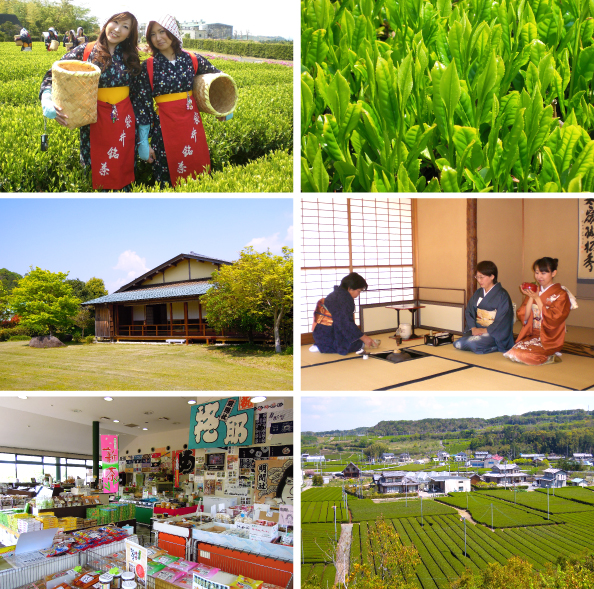 ■

You have to check in at the direct sales store first. Please don't go into other places without permission since our building is on the site of the JA institution.
■

If you need detailed explanations at each trial experience, we recommend you to take an interpreter with you.



★ Picking tea leaves trial ※reservation needed (Canceled due to rain.)

[Period of time] first picking Late April to early May / second picking scheduled from the end of June
[Time of reception] 10am / 11am / 1pm / 2pm
[Required time] 60min(picking leaves plus tea ceremony)
[Charge] adults ¥1,500 / elementary school ¥1,000
※Children from elementary school students up can experience
※Women can wear the costumes of tea girls(numbers of clothes are limited)


★ Rubbing tea leaves trial
※reservation needed
[Period of time]

Mid July to early February
[Time of reception] 9

am - 11am
★ Tea ceremony trial at the tea room "Chayuan[茶遊庵]"
[Period of time]

open only on Saturdays and Sundays
※reservation only from the middle to the end of December
[Time of reception]

10am〜4pm (visitors admitted -3:30pm)
[Required time] about

20min - 30min
※Reservation needed for groups of 10 people or more
※There are standing spaces too.





http://jaenchu.ja-shizuoka.or.jp/business/other/chapia/ (Japanese)
>>

The hill of the scent "Chapia"


/ 香りの丘茶ピア【kaori-no oka chapia】

The hill of the scent "Chapia"
/ 香りの丘茶ピア
ADDRESS 
7157-1 Okazaki, Fukuroi-shi, Shizuoka, Japane 437-1312
PHONE 
0538-44-1900(Japanese only)
OPEN HOURS 
9am – 4:30pm
CLOSE 
Tuesday
TRANSPORT 
From Hamamatsu Station
[TRAIN] 
JR Tokai Main Line get off at "Fukuroi Station" (17 minutes)
then taxi 10 minutes
[CAR]
Around 15minutes from the Tomei Expressway Fukuroi I.C.

Around 15minutes from the Tomei Expressway Kakegawa I.C.
2019.10.7 update
Content may be subject to change after publication. Please also note that we are not accountable for loses and damages that may occur as a result of said changes.