GREAT WAY TOO SPEND YOUR HOLIDAYS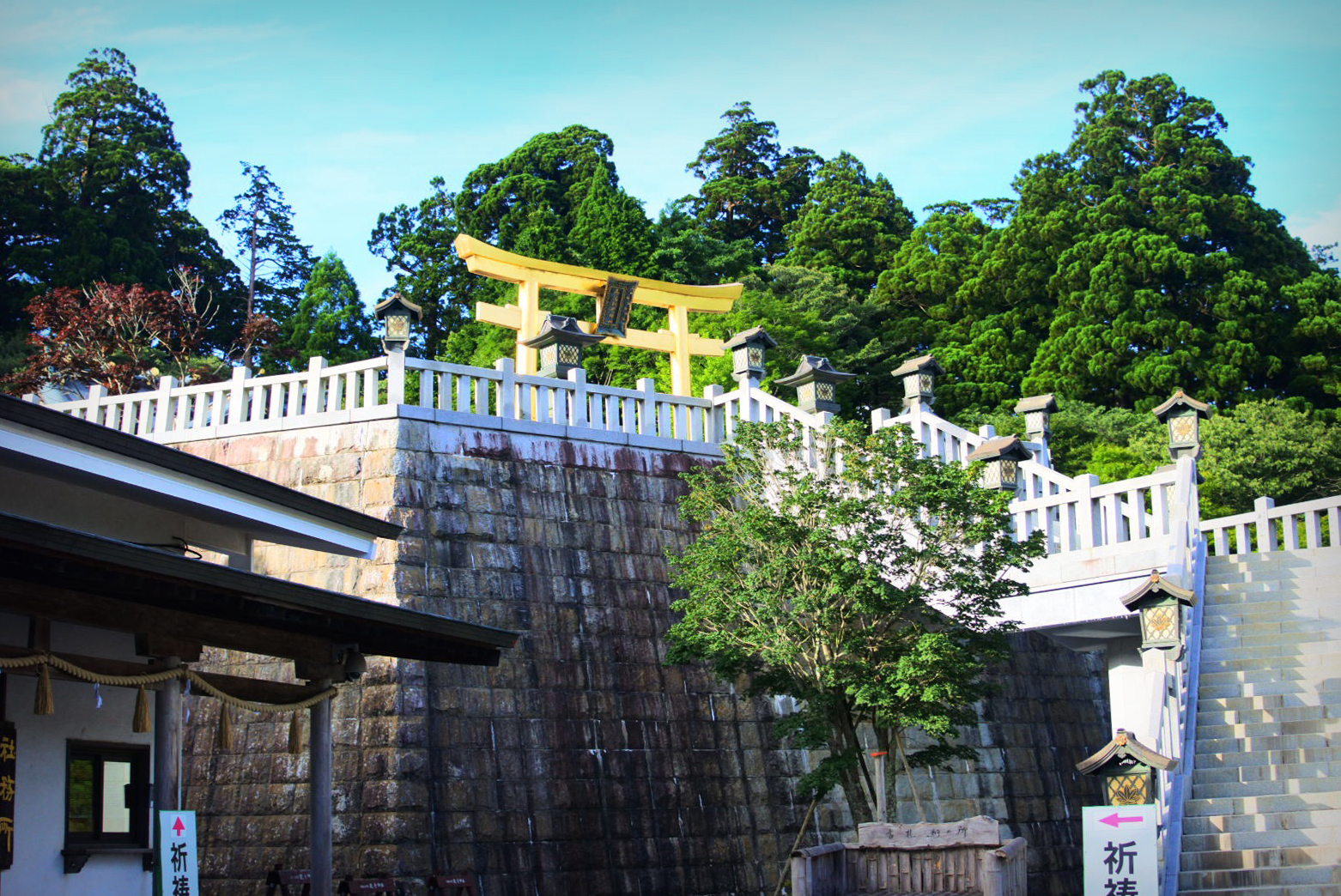 Exploring the northern part of Hamamatsu, Tenryu-ku, is a great way too spend your holidays. The quiet, peaceful and crisp cold winds will make you want to move your body for a hike or walk.


This time I went to Akihasan Hong Akiha Jinja (秋葉⼭本宮秋葉神社)a.k.a. Akiha Shrine.
Akiha shrine is located near the summit of Mount Akiha, It is also the head shrine of the other 800 Akiha shrines around Japan. So if you find another Akiha shrine somewhere it is connected with this shrine.

It was founded in 701. and every year, the main festival is held annually over three nights in December, that features ceremonies using huge flares and other things with fireworks, (I hope I can make it and share it with you in December.)

I went there around late afternoon which is a great time if you want to take decent pictures.

You will be greeted by a giant torii gate and a forest at the entrance.
If you walk further you will see a lot of stairs.
I can't remember how long did it take me but it was quite an exercise to be honest.

You can enjoy the view of the mountains while going upstairs. My Japanese friend told me that if you are walking/climbing the stairs, you should always walk at the sides as it is believed that the center is the way only for God's and you don't want to block it. (Very interesting and good to know)

After 20 minutes, or more (I'm a bit slow because I love taking pictures) you'll see a golden torii gates near the summit!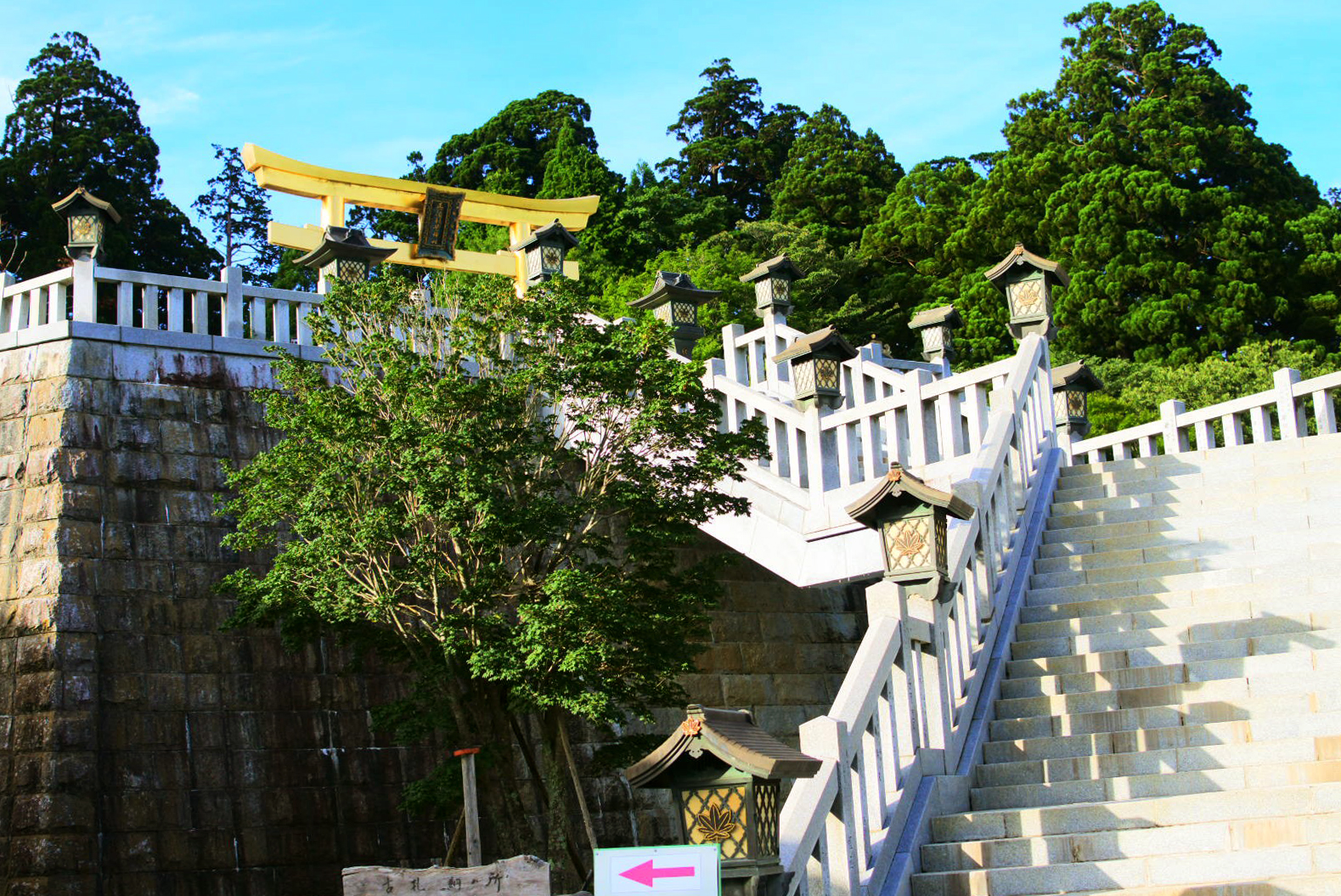 In the middle of the way you'll see a Golden Torii gate.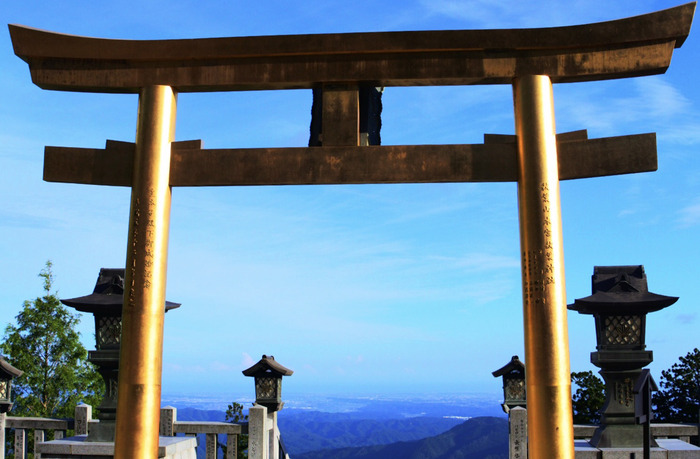 And it looks like this at the summit. It felt like its the stairway to heaven or some palace in the clouds kind of vibe when your reach the top.

Do you know what are these?
These are clay plates that you can write your wish!

I think by donating ¥500/ you can 3 plates. there is a marker too, so you can write anything on the plate.
Most people write Good Health, Money, Marriage and some other stuff.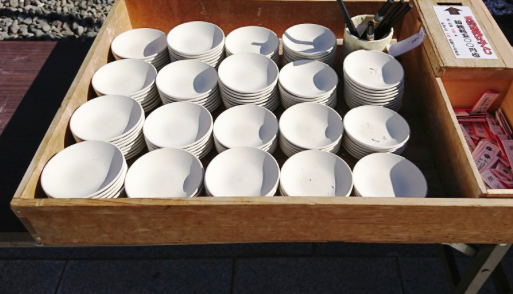 After writing your wish on the clay plate, it's time to test your aiming skills. The goal is you have to shoot it in to the circle thing from the summit.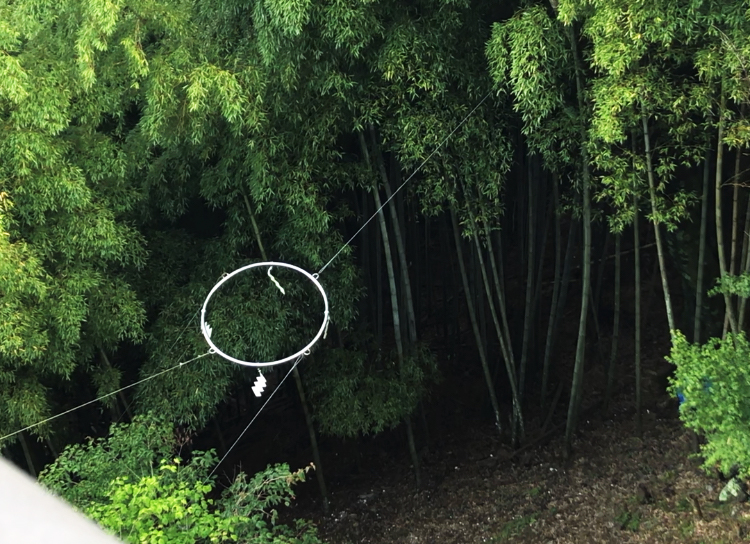 It is believed that If you manage to successfully shoot the plates into the ring, your wish will come true. (I tried but I didn't succeed...) It is stress-relieving and satisfying to watch and hear the plates crack though.

Going further, you'll reach the main building? I'm not really sure how do you call it.
Where you can ring the bells , say your wish and stuff. (That is my bag by the way....)

The thing that I loved about this shrine is its official emblem.
The name Akiha is also translated as Autumn Leaf.
I'm obsessed with the emblem. So if ever you go to Akiha Shrine try to spot these Autumn Leaf-or Momiji styled marks. You can see it almost everywhere from lamps, walls, gates, ceiling and many more.

I bet this shrine will be great in the Autumn when the leaves are red it sounds magical thinking about it.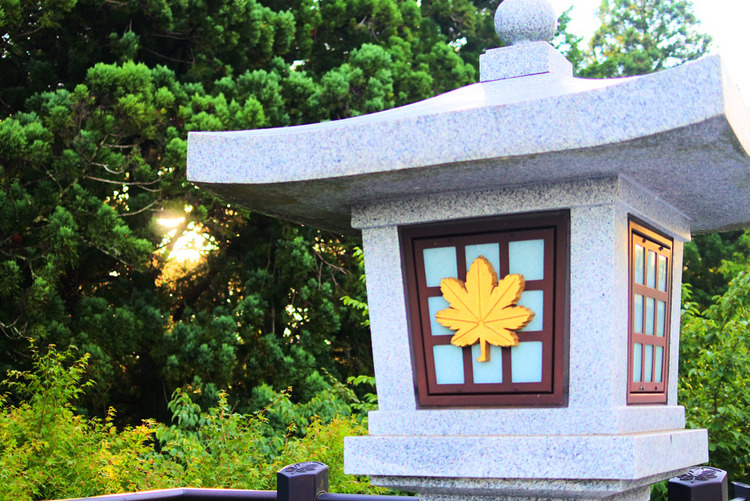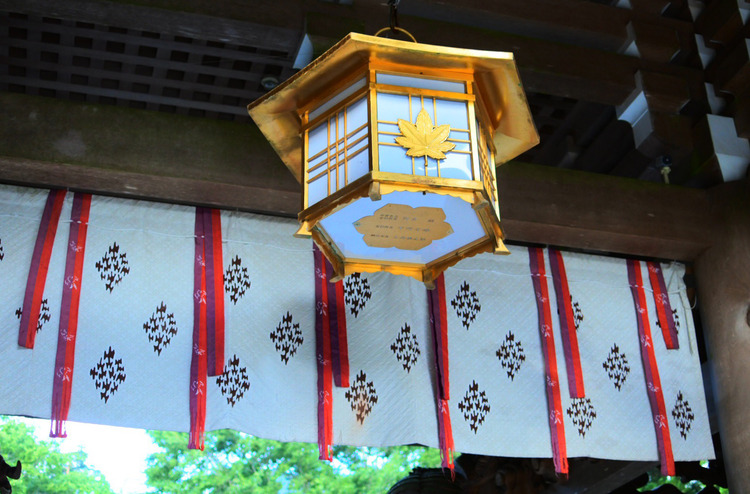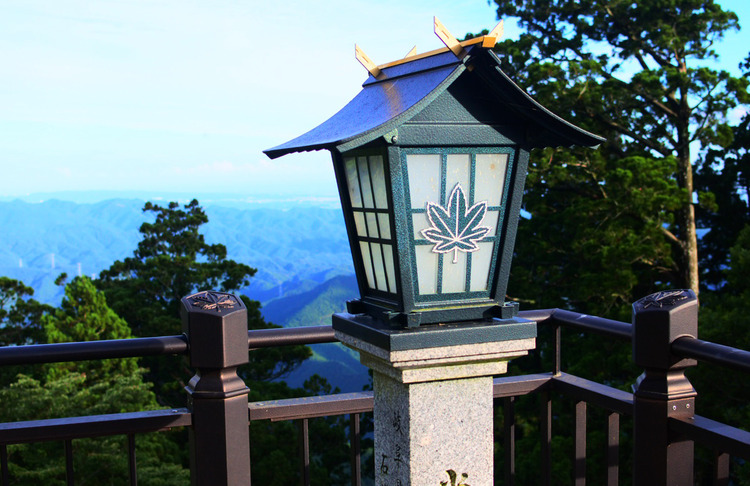 >>

Akihasan Hongū Akiha Shrine

/
秋葉山本宮秋葉神社

【

Akihasan Hongu Akiha jinja

】
MORE DETAILS FOR...
2018.10.24 update
Content may be subject to change after publication. Please also note that we are not accountable for loses and damages that may occur as a result of said changes.