Training experience in a sacred mountain while silent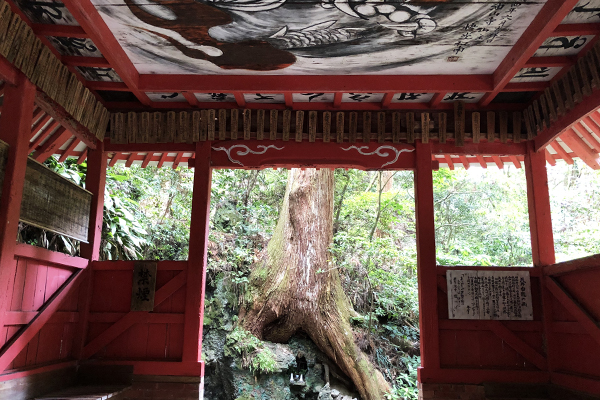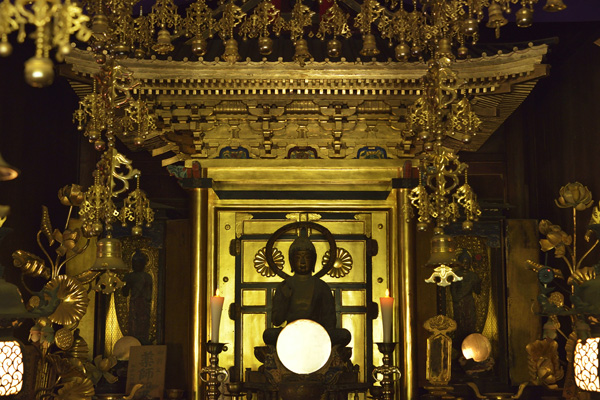 Yusanji Temple is located on one of the three famous mountains in the Enshu area and was founded by the famous priest Gyoki in 701. It is known as a temple which offers blessings for your eyes or legs, and the whole mountain is covered in sacred forest. You can see many historical buildings and cultural assets on this sacred mountain, in silence.
Also you can experience "waterfall training," in which you stand in the basin of the waterfall while chanting a sutra. In the mountains, away from the noise of daily life, you can reflect on your inner mind.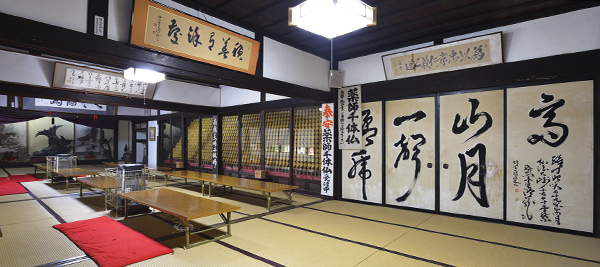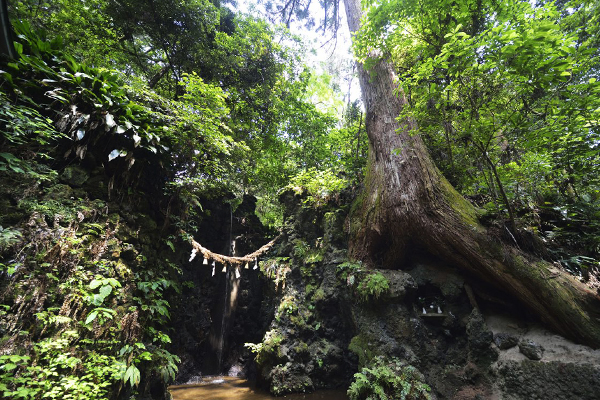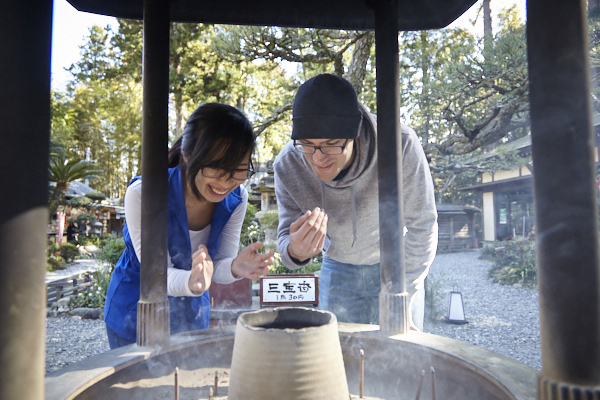 The map of the mountain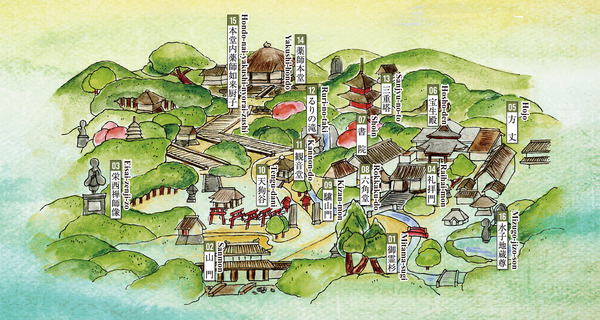 Click to enlarge
| | |
| --- | --- |
| 1. | Mitama-sugi【御霊杉】 |
| 2. | Sanmon【山門】 |
| 3. | Eisai-zenji-zo【栄西禅師像】 |
| 4. | Raihai-mon【礼拝門】 |
| 5. | Hojo【方丈】 |
| 6. | Hosho-den【宝生殿】 |
| 7. | Shoin【書院】 |
| 8. | Rokkaku-do【六角堂】 |
9.
Kizan-mon【驥山門】
10.
Tengu-dani【天狗谷】
11.
Kannon-do【観音堂】
12.
Ruri-no-taki【るりの滝】
13.
Sanjyu-no-to【三重塔】
14.
Yakushi-hondo【薬師本堂】
15.
Hondo-nai-yakushi-nyorai-zushi
【本堂内薬師如来厨子】
16.
Mizugo-jizo-son【水子地蔵尊】

https://yusanji.jp
(Japanese)
Waterfall meditation Experience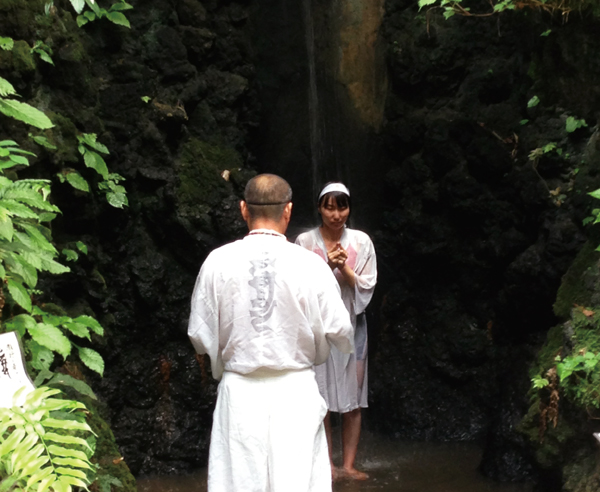 Period
All year round
※The acceptance is subject to events and weather.
Duration
Approx. 90~180 min(subject to numbers of people)
※The waterfall meditation takes 3 minutes per person.
※Temple visit, explanation, clothes change, travel time
Time
9am〜3pm
Activities
Waterfall meditation
Temple visit
Stroll around temple
Capacity
1〜30 people

Please contact us for children's experience.
Gathering
JR Fukuroi or Kakegawa Station
※Taxi from the nearest station to Yusanji Temple with an interpreter guide.
What to bring
Swimming suit, towel
---
Fee
Included in Cost/Waterfall meditation, clothes rental, temple visit fee, interpreter fee
| | |
| --- | --- |
| 1〜2 people | ¥20,000/ group |
| 3 or more | additional charge ¥3,500/ person |
※Please pay the taxi fare on site.
※Please contact us if you would like to gather at Yusanji Temple.
---
Method of Payment
Payment in Advance/ Paypal
Cancellation Charges
7 Day to 2 Day Notice: 3,000 yen
1 Day Notice: 50%
Cancel on the day of the tour or fail to show: 100%
---
How to reserve
Please send the following information to info@inhamamatsu.com at least 10 days in advance
・Desired Date
・Requested Number of people
・Main Guest's Name
・what language (English or Chinese)
・Nationality (for purpose of our tourism survey)
・How you can be reached on the day of reservation (cell phone, email, hotel, etc)
Book Now

Please wear something you don't mind getting wet like a swimming suit under training clothes.
Please do not take pictures during the meditation. (You can take a picture any time except while the sutra is being chanted)
>>

Yusanji Temple

/ 油山寺【Yusanji】

ADDRESS
 1 Muramatsu, Fukuroi-shi, Shizuoka 437-0011
PHONE
  0538-42-3633(Japanese only)
OPEN
 8am 〜 5pm
CLOSED
 N/A
TRANSPORT
[CAR]
 10 minutes from JR Fukuroi Station/ 20 minutes from JR Kakegawa Station
[Expressway]
 15 minutes from Tomei Expressway Fukuroi I.C./ 20 minutes from Shin-tomei Expressway Mori-Kakegawa I.C.
2023.4.3 update
Content may be subject to change after publication. Please also note that we are not accountable for loses and damages that may occur as a result of said changes.