Hattasan Festival of Lanterns "Mantousai",
where thousands of lanterns create a magical sight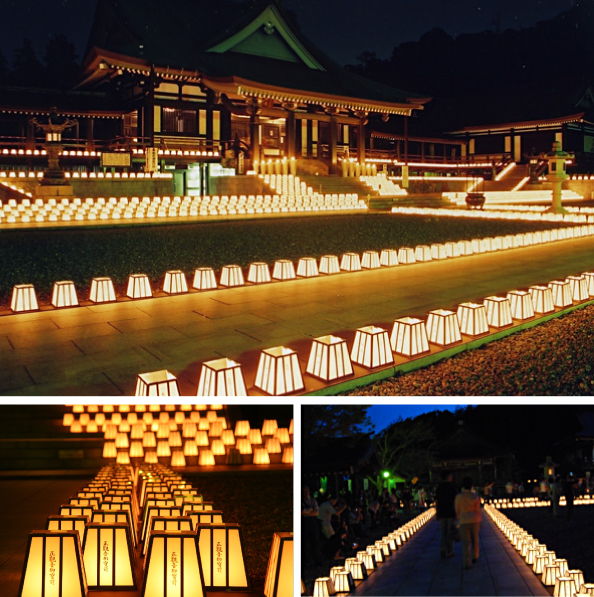 July 9 (Fri) - July 10 (Sat), 2021
At Hattasan, July 10 is known as the most blessed day of the year, and since long ago the 'Festival of Lanterns' has been held on July 9-10 each year. Thousands of lanterns are presented in front of the main temple building, creating a fantastic spectacle that is well worth seeing.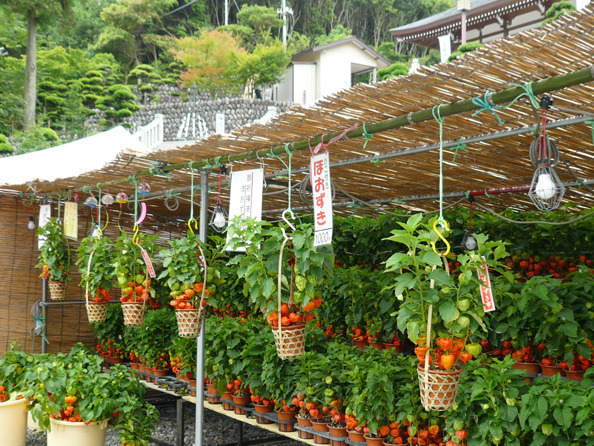 In the area in front of the main temple building, prayers are held to ward off evil spirits from Hozuki City. Those who have finished praying then buy potted hozuki plants, crowding the square. Hozuki is a perennial plant from the nightshade family which produces a red fruit. In Hattasan, where red symbolizes protection against evil, the plants act as a talisman.

Many kinds of typical festival events are held in the temple grounds. You can enjoy entertainment such as dances, a magic show, and Rakugo -- a form of comic storytelling -- as well as delicious local food.
ACCESS LINK (click)

http://www.hattasan.or.jp/saiji/index.html#link08(Japanese)
2020.6.2 update
Content may be subject to change after publication. Please also note that we are not accountable for loses and damages that may occur as a result of said changes.