A unique and spectacular annual festival during which pillars of fire light up the night sky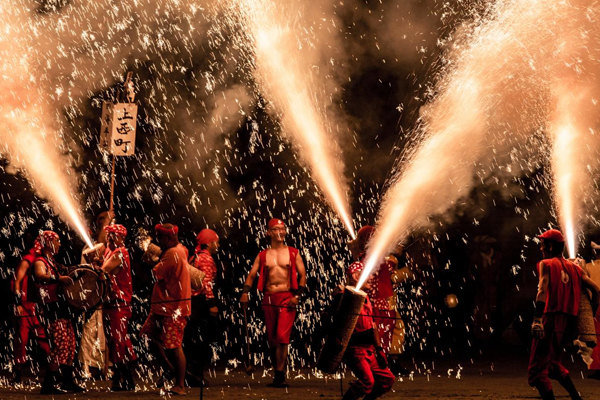 photo: 高柳友和
This festival has over 300 years of history as being known as one of Tokaido's quirkiest festivals. It is held for two days in Arai-machi in Kosai city, which is in west Hamamatsu. Over 2000 arm-held fireworks will be illuminated.
July 29 (Sat), 2023
7:15pm〜
Place:Arai junior high school
※No cancellation in the case of rain(only cancellations for storms)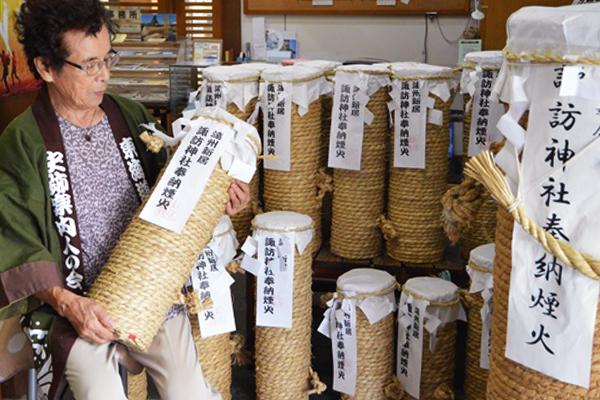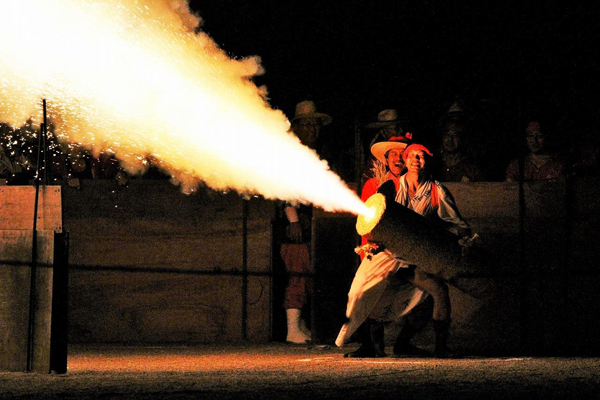 Photo: 石原栄一
Arm-held fireworks are handmade roman candles that consist of a bamboo tube wrapped around with a rope and held by a person to light. In Arai, the fireworks used are handmade form scratch by local residents.
photo: 白井槇雄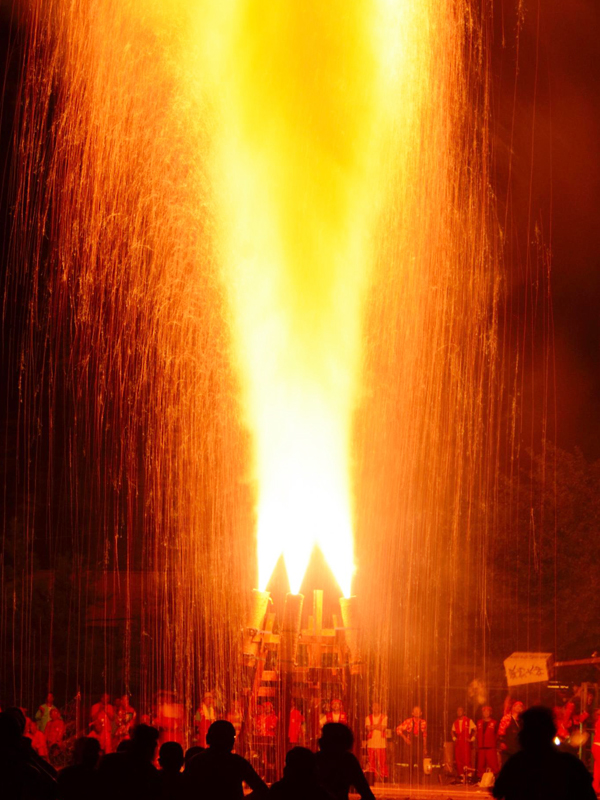 photo: 岡野茂樹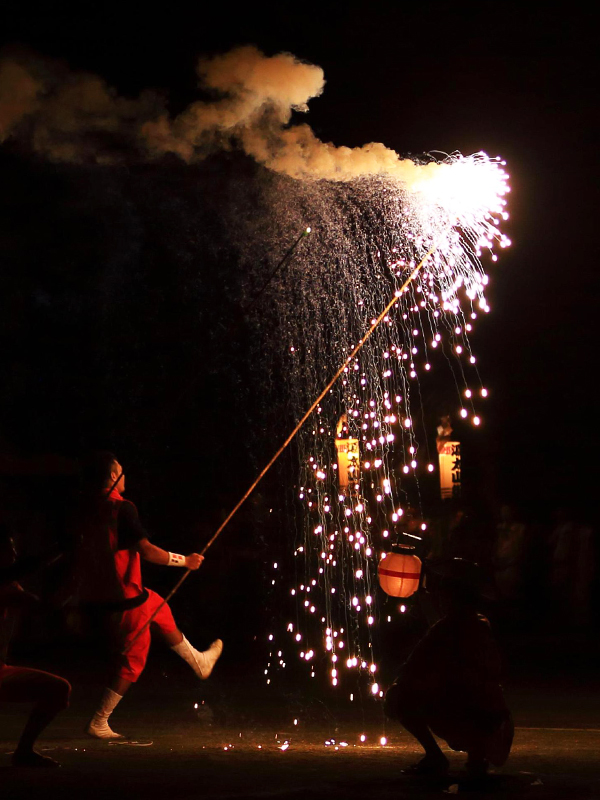 Photo: 横山正夫
The men holding the fireworks chant, "Soradase, daseyo!" and walk around showering sparks with a smile. It's a very unusual sight to see men in various costumes holding fireworks so close, while a man in a Tengu costume blows a conch to the tune of the accompanying flutes and drums.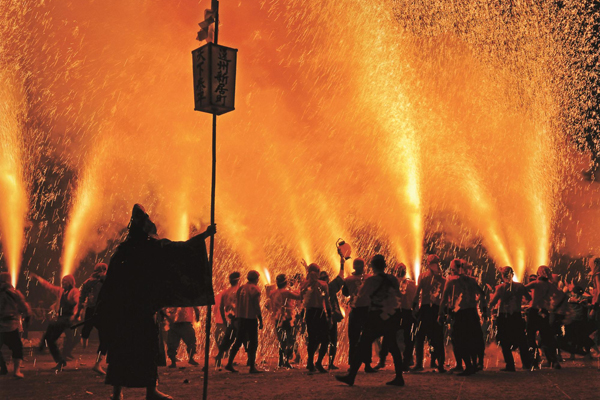 The second day event - "Sarutahiko smoke fire," is a must see in which they light the fireworks to the rhythm of the conch. Scores of orange pillars roar into the sky, as the men holding them prop the bamboo tubes on their braced legs for stability. The scene is beautiful, and sure to take your breath away.
※"Sarutahiko smoke fire" is at 8 p.m. on Saturdays (there may be a change depending on the year)
This is an exhilarating festival like no other. Be sure to experience it for yourself!

https://www.city.kosai.shizuoka.jp/kanko_bunka_sports/kankoevent/5288.html
(Japanese)

Under regulation of law, a strict safety distance will be enforced in the venue.
Please make sure not to enter any restricted areas (beyond the nets) as it is dangerous.
NO DRONE ZONE
Unmanned aerial artillery such as drones in the venue are prohibited.
No smoking in or around the venue.
ADDRESS
Arai elementary school【新居小学校】 1770 Arai, Araicho, Kosai-shi, Shizuoka 431-0302
Arai junior high school【新居中学校】 1181 Nakano-go, Araicho, Kosai-shi, Shizuoka 431-0301
ACCSESS
15 minutes walk to Arai Elementary School/ 20 minutes walk to Arai junior high school from Araimachi Station on the JR Tokaido Main Line.
2023.5.26 update
Content may be subject to change after publication. Please also note that we are not accountable for loses and damages that may occur as a result of said changes.