Festival supplies shop established in 1905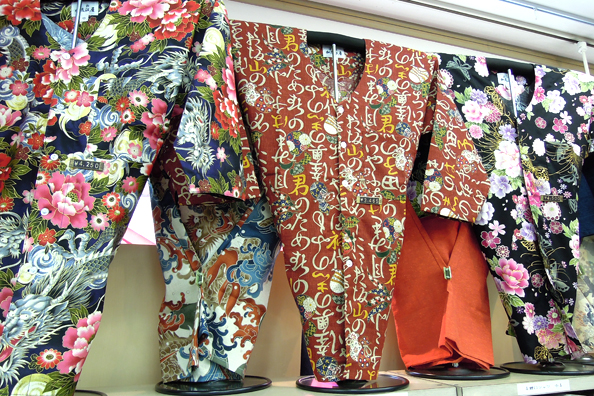 Kamoeya is a long-standing shop established in 1905, located on a corner in the historic shopping district (Mall Street) in the heart of Hamamatsu. Just a few minutes' walk from JR Hamamatsu Station, Mall Street is a shopping district consisting of about 70 shops, including both stores and restaurants. Kamoeya started out as a footwear shop focused on the manufacture and sale of geta sandals, but it has been selling a complete stock of festival supplies ever since the third generation, and now, under the management of the fourth generation, they are known both inside and outside of Shizuoka as a specialized festival supplies shop with everything you might want that is related to festivals. The owner himself attends Hamamatsu Festival every year, so it's not surprising that he also gives individualized advice on how to pick out suitable festival clothes and wear them in style. In addition to festival supplies, they also sell a variety of traditional Japanese merchandise, such as hip pouches and netsuke carvings, and in the summer, the shop front is lined with traditional Japanese geta sandals displaying the craftsmanship of a footwear specialist. They also receive a lot of foreign visitors as the third-generation shopkeeper speaks English and the fourth has a very friendly personality.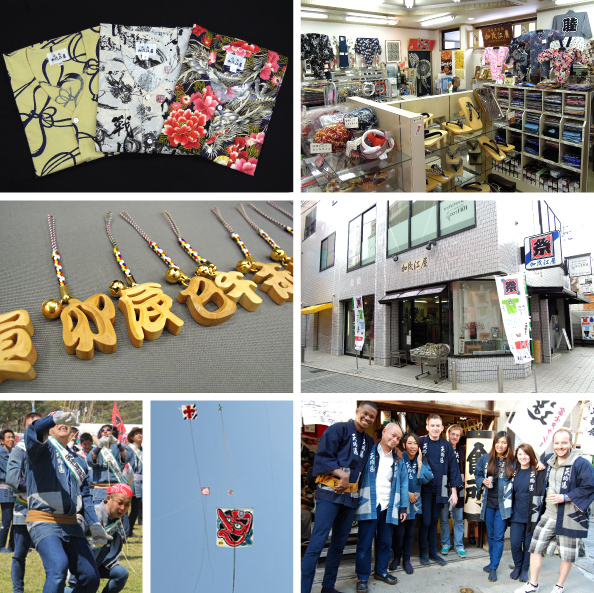 http://www.kamoeya.com
(Japanese)
View a Larger Map
ADDRESS
 90 Chitose-cho, Naka-ku, Hamamatsu-shi, Shizuoka
PHONE
 053-453-1286
FAX
 053-453-9887
OPEN HOURS
 10am-8pm
CLOSED
 Tuesday
TRANSPORT
 From Hamamatsu Station
[WALK]
 5 minutes
2015.5.22 update
Content may be subject to change after publication. Please also note that we are not accountable for loses and damages that may occur as a result of said changes.