Enjoy a true ninja experience just a few minutes walk from Hamamatsu station.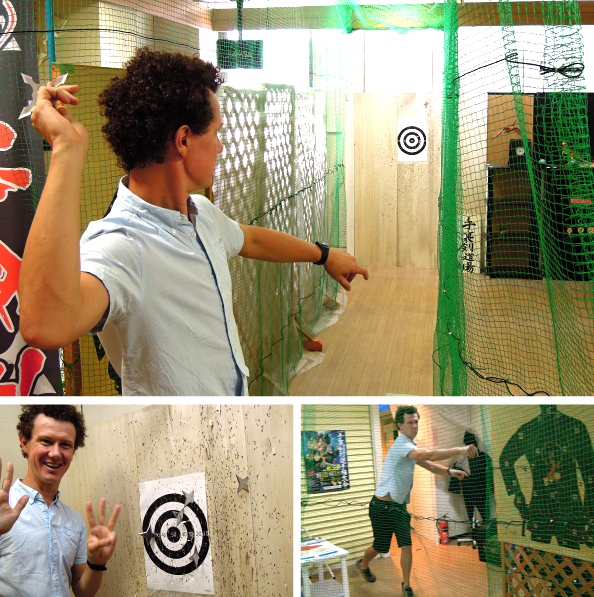 Model Gun Shop Chitose Hamamatsu, situated a short walk from Hamamatsu station in the downtown business district (shopping mall district), is home to the Shuriken-Throwing Experience Dojo, where children and adults, male and female alike, can enjoy the experience of how it feels to be a ninja! While the word 'dojo' may seem somewhat daunting, this particular dojo is actually more of an easy-going play area, where visitors can throw shurikens from distances of 3-6 meters. Although shurikens are highly dangerous when thrown, we have prepared a safe environment where visitors can enjoy their ninja experience, without having to worry about others looking on. As the dojo can be reserved and shurikens can be rented, visitors are free to drop in casually with friends whenever they want. Eliminate the stress of daily life! Enjoy some fun exercise after eating! Or get in some practice as a ninja! The dojo can be used any way you want.




Begin by practicing with rubber shurikens. This is great fun for children and adults alike!



Once you get the hang of it, you can move on to the challenge of using real, adult-oriented shurikens.




Aim at and knock down a variety of targets, or play a point-scoring game using traditional school targets. Beginners receive full instruction in how to hold and throw shurikens.

In addition to the dojo, Model Gun Shop Chitose Hamamatsu is also a provider of a wide range of specialized collectors items, including electric guns, gas guns, airguns, self-defense supplies, military goods, ninja goods, knives, weapons, and more.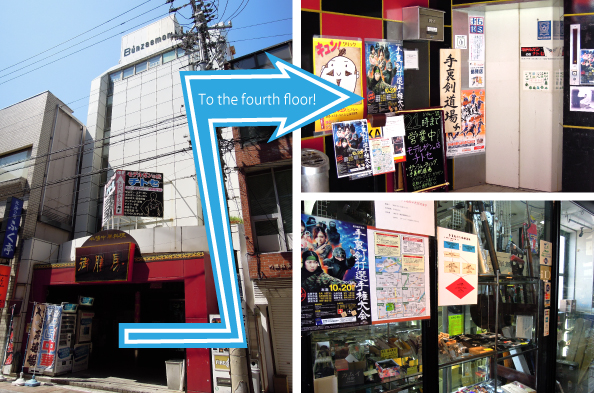 A fun airgun shooting gallery has also been established at the premises, where beginners and veterans alike can enjoy a Japanese version of this type of shooting, a popular choice of activity when traveling abroad.

Don't forget your souvenirs!!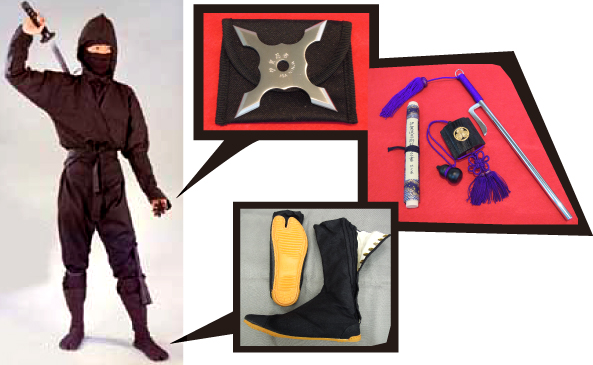 After purchasing some of Model Gun Shop Chitose Hamamatsu's ninja goods, why not head across the street to "

Festival Supplies Store Kamoeya

", where you can pick up a pair of ninja shoes and complete your ninja wardrobe!



Shuriken Throwing Dojo
〜Choose your own way to play! Come along any time, you only need to bring yourself!〜


Fee All-you-can-throw session (¥500 for 5 minutes)
Shuriken-throwing test (1 test, 5 warm-up throws, 5 test throws, total ¥300)
※ Pass the Jounin exam to receive a rare gold leaf shuriken!


※ For those who wish to take advantage of our attached shooting gallery, the first 5 minutes of any session will be provided free of charge.





■

Under 18's must be accompanied by a guardian (safe, rubber shurikens are provided for use by children.)
■

A reservation is required for Shuriken-Throwing Experience Dojo and gun shooting.
Model Gun Shop Chitose Hamamatsu


View a Larger Map

ADDRESS
76 Chitose-cho, Naka-ku, Hamamatsu-shi,
Shizuoka, Japan
430-0934
PHONE
053-452-8359
OPEN HOURS
11am - 9pm (Last admission time 8:30pm)
CLOSE
Wednesday
TRANSPORT
From Hamamatsu Station
[WALK]
3 minutes


http://www.titose.net/ (Japanese)







---



・

WE RECOMMEND!

・Kamoeya

Festival supplies shop established in 1905


・Fashion Kimono Ishibashi

A well-established shop with over 90 years of history


・The Princess Road Procession (Hime-sama Dochu)

On this day, the city time-slips back to the Edo Period!


・Suehiro-sushi

Authentic sushi enjoyed at the counter


・Hamanako Kanzanji Art Museum

An art museum on the shores of Lake Hamana with an excellent view where you can enjoy the café gallery and Japanese art




---
View a Larger Map
ADDRESS
76 Chitose-cho, Naka-ku, Hamamatsu-shi,
Shizuoka, Japan
430-0934
PHONE
053-452-8359
OPEN HOURS
11am – 9pm
(Last admission time 8:30pm)
CLOSE
Wednesday

TRANSPORT
From Hamamatsu Station
[WALK]
3 minutes