The 9th Ieyasu Rakuichi will be held this time as a "Spring Festival"
May 28 (Sat) - May 29 (Sun), 2016
9am - 4pm Free Admission
[Place]

Hamamatsu Castle Park

※Rain or Shine!
The famous Ieyasu Tokugawa united Japan after spending 17 years as the master of Hamamatsu Castle, and for this reason, Hamamatsu is considered to be his hometown. The Ieyasu Rakuichi is a large festival in which local chefs turn out their best dishes, which are "Hamamatsu-born Power Foods" that are said to bring success in life. Of course, the power foods of locally grown produce and fresh seafood from Hamamatsu will also be available directly from the producers.
Throughout the park on the day of the festival, shopkeepers will be dressed as samurai, townspeople, merchants, and town girls, presenting attendees with a time travel experience to a castle town of the Edo period! Aside from meals, traditional Japanese sweets handcrafted by traditional chefs and traditional Japanese tea will be provided, providing an authentic historical Japanese atmosphere.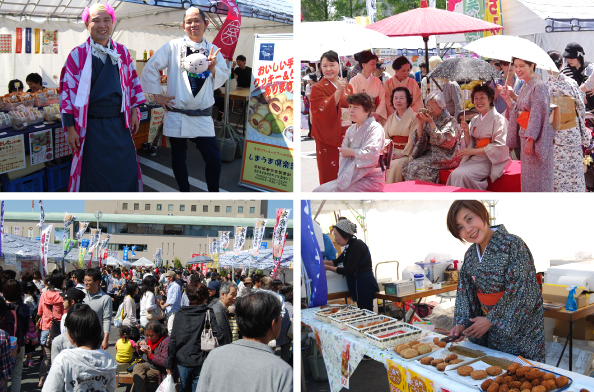 "Ieyasu-kun," the popular "yuru-chara*" of Hamamatsu, has been popular since his introduction last year, and will be making a special appearance. Yuru-chara from other Prefectures will also be joining him to keep the event lively. Games for the children, Yosakoi, and mochi tossing are among the many activities that are sure to create excitement!
※Yuru-chara refers to mascot characters that are used by local governments to support and promote local products and tourism.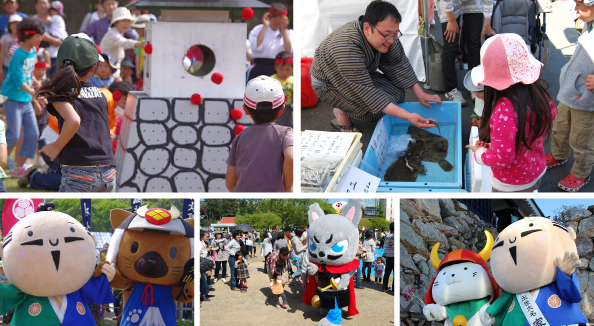 Come take a bite of the unique power foods found in an Edo castle town, and see all of the charming things that Hamamatsu has to offer!!

http://tokugawaieyasu.hamazo.tv/ (Japanese)
2015.5.20 update
Content may be subject to change after publication. Please also note that we are not accountable for loses and damages that may occur as a result of said changes.