Every day is full of fun in the summer in downtown Hamamatsu!
This summer there be will a festival held at a variety of locations around Hamamatsu city.
This time around, the festival will be held from Sat, July 26 to thu, August 7th, with events being held around the city's center.
Area MAP
2014/8/1 sat - 8/2 sun
The 62th Hamamatsu Tanabata Summer Festival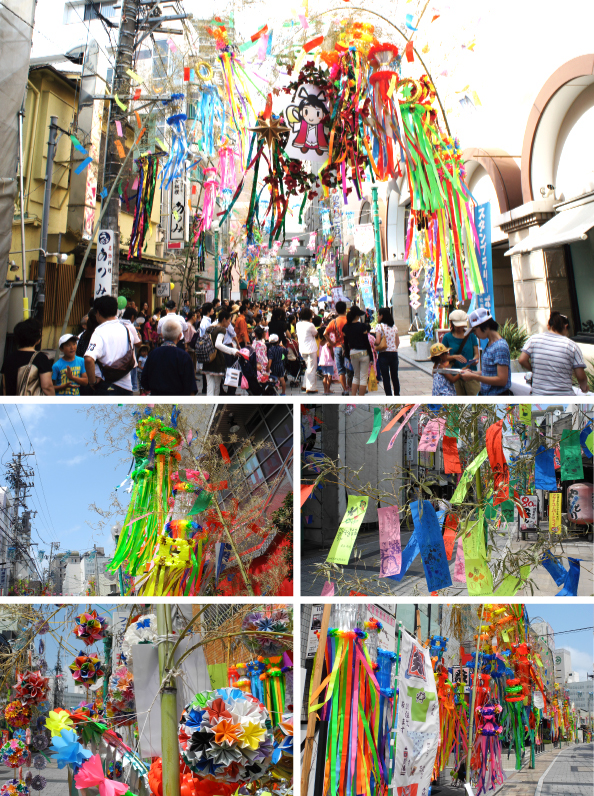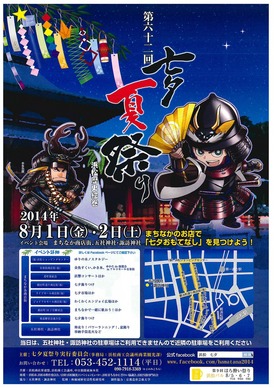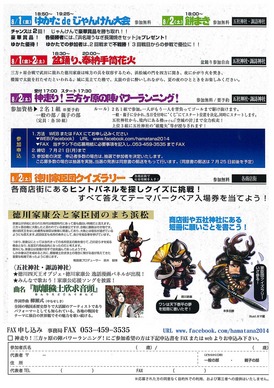 2014/7/26 sat - 8/3 sun
Yuri-no-Ki Nostalgia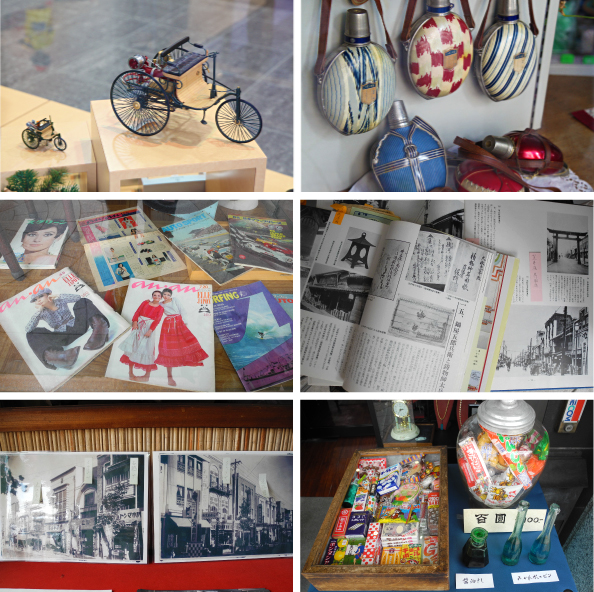 [Place] Yuri-no-Ki Dori shops
[Open] 10am - 7pm (Held within hours of each shop)
Yuri-no-Ki Street shopkeepers will set up displays in their shop windows to show off goods they've taken out of storage which tell the story of the past, collections they gathered in their younger days, memorable items that inspired them to start their shops, and more. Come enjoy a nostalgic atmosphere in the Yuri-no-Ki shopping district, filled with old items that evoke memories of past eras such as the Edo and Showa periods.





2014/8/5 tue - 8/7 thu




The9th Annual Horoyoi Festival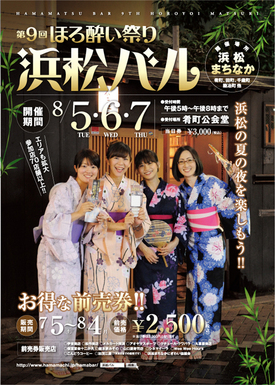 [Place] Sakana-machi, Chitose-cho neighborhoods
[Reception] Waiwai Yaramaika Plaza
Purchase a stamp card with three food & drink tickets at the reception location. Using those tickets, enjoy food and drink to your heart's content at three participating restaurants.
Tickets purchased in advance: ¥2,500, same-day tickets: ¥3,000







2014.07.28 update