Both adults and children will lose themselves!
Lake Hamana is the perfect place to go clamming.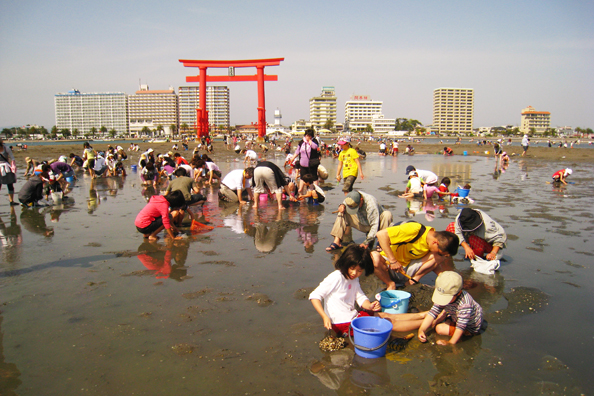 Lake Hamana is a tourist spot in Hamamatsu where you can enjoy clam digging which is one of the popular outdoor activities of this area. Lake Hamana is a brackish lake where sea water and fresh water are mixed moderately which provides suitable conditions for clams to grow. Also, the waves are calm and the lake has a lot of shallows, you can enjoy clam digging with your family safely. On the ferryboat, you will be taken to the best spot for clam digging such as tidal flats or shallows. The perfect time for clamming is two hours before and after low tide.


・Please follow the instructions of the attendants for your safety.
・Capture of clams are limited to 2 kg per person a day.
・Capture of clams under 2 cm are prohibited to take home.
・Only rakes and shovels under 15cm in width can be used.



Please contact the office in advance for the day if you are able to do clam digging. There are some days you are not able to do clam digging due to the ebb and flow of the tide.

★Things to bring
・Spare clothes


・

Rake


・

Bucket


・

Cooler-box (for taking clams home)
・A empty pet bottle to take the seawater home. (Seawater is convenient when flushing the sand out of clams)


・

Sunglasses or a hat for sun protection


・

Sandals or work gloves (if you worry about cuts by seashells)




Bentenjima Beachfront Park

ADDRESS
3775-2 Maisaka, Maisaka-cho, Nishi-ku, Hamamatsu-shi
TRANSPORT From Hamamatsu Station
[TRAIN] JR Tokaido Main Line get off at "Bentenjima"station (12 minutes) then walk 3 minutes


Admission




Includes a round trip ferry, fishing-lot, and a net bag

You can take home up to one bag of caught per person

Children (4 years old and up)

¥700

Adults (Junior high school and up)

¥1,400


[Period] Open for approx..60 days between May 1, 2015 (Fri) and August 30, 2015 (Sun)
※Please refer to Shiomi chart and check the business days.
[Time] 2 hours before and after the low tide

[Facilities] Parking, cold shower, restrooms
[Inquiries]
Bentenjima Pleasure Boat Association053-592-0933 (Japanese only)
Maisaka Tourism Association 053-592-0757 (Japanese only)
★Click to enlarge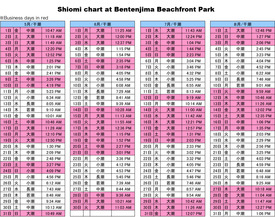 http://www.bentenjima.jp/ (Japanese)
Murakushi



ADDRESS

5750 Murakushi-cho, Nishi-ku, Hamamatsu-shi
TRANSPORT
[CAR]

Around 20 minutes from the

Tomei Expressway

Hamamatsu-Nishi I.C.
Admission




Includes a round trip ferry, fishing-lot, and a net bag

You can take home up to one bag of caught per person

Children (Kindergarten to elementary school)

¥600

Adults (Junior high school and up)

¥1,200

[Period] From Friday, May 2, 2015 to Sunday, August 30, 2015
※Open period is subject to change due to the amount of clams available

[

Facilities

] Parking, warm shower, bathrooms, kiosk, BBQ area (reservation necessary),
Auto-camping site (reservation necessary)

[

Inquiries

] Recreational Fishing Association 053-489-2410 (Japanese only)
★Click to enlage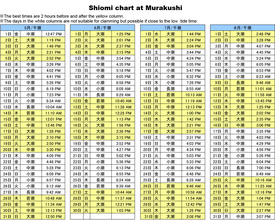 http://www3.tokai.or.jp/asari/ (Japanese)