"Meet Local!" Baggage service and local community information can be found here!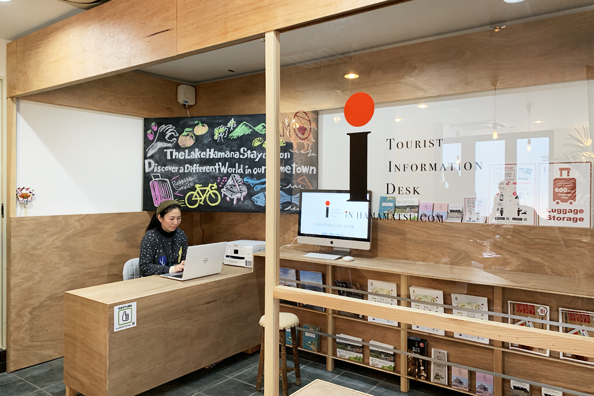 iN HAMAMATSU.COM. The GATE HAMAMATSU building is a three minute walk from Hamamatsu Station. A tourist information desk corner just opened.
Functioning as a community space where you can connect with the local community, we of course also offer travel services such as sightseeing information, registration for local events, luggage storage services and so on!
Sightseeing Information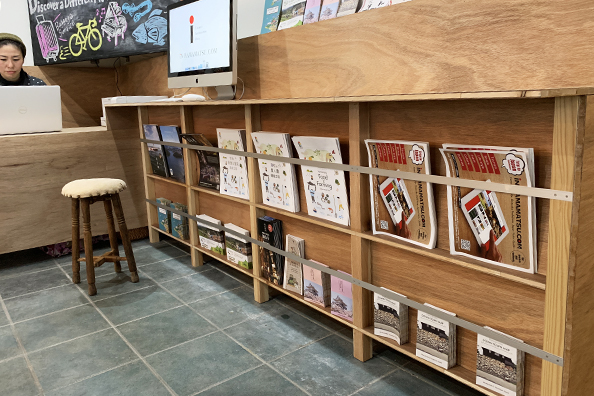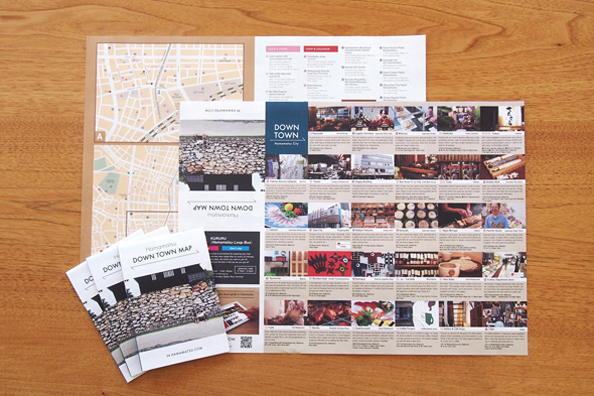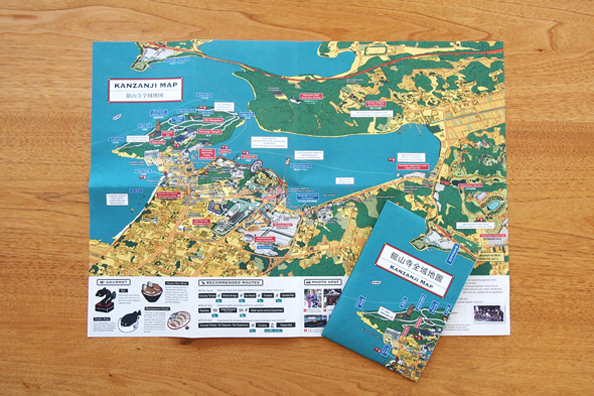 DOWNTOWN MAP is a must for sightseeing in town! We provide in English, and traditional and simplified Chinese. Please contact our staff for detailed recommendations and futher informtion. The downtown map also has guide around the Lake Hamana and mountains in the northern part of Hamamatsu.
We will also introduce information concerning local events during the course of your stay in Hamamatsu and the surrounding area. Of course, we will also inform you about iNHAMAMATSU.com
Luggage Storage Service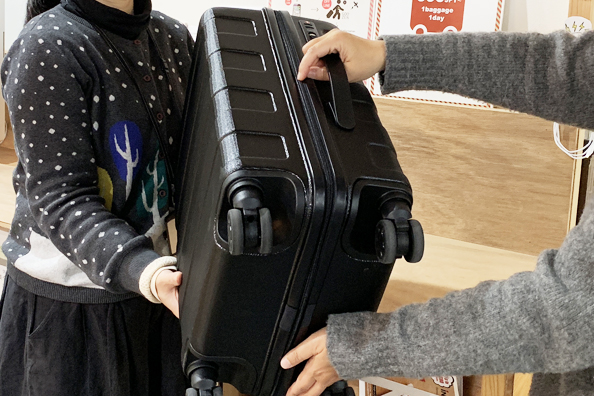 It's not possible to sightsee while carrying around your suitcase! The Info Desk will help you travel lightly! It is possible to apply throug the online service "Tebura."
<Fee>
Online Application via Tebura
Suitcase or Backpack ¥650 / day / per piece
Baggage larger than a suitcase ¥1,000 / day / per piece
Direct Application at the Info Desk
Suitcase or Backpack ¥600 / day / per piece
Baggage larger than a suitcase ¥800 / day / per piece

The desk information of The GATE HAMAMATSU building closes at 7pm everyday.
In the event you arrive after 7pm, your belongings will be returned once the building opens again at 10:00am the next day.
You will be charged for the additional day.
Activity Register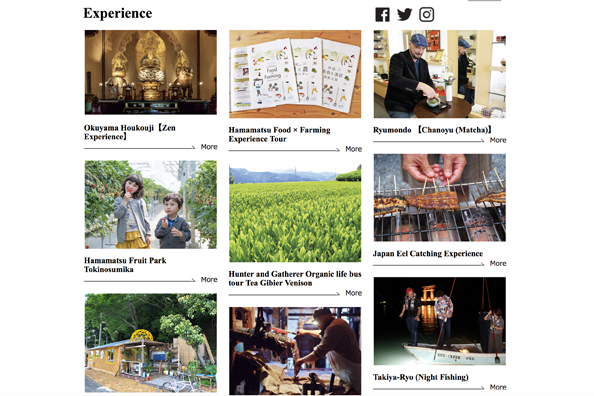 On the "experience page," you can register for various activities. Please register here the date and time, number of people, and whether an interpreter guide is necessary, etc.

Please be aware that some activities have a registration deadline.
There may be times when the application cannot be confirmed on the spot due to a fixed holiday etc.
There is no payment upon application. You can pay the designated amount at each activity location on the day.
"tkts" - A ticket selling place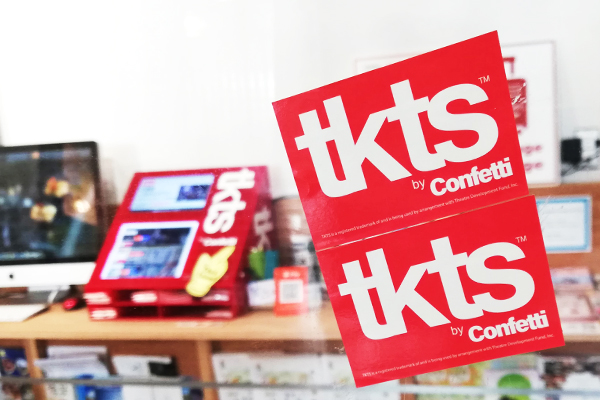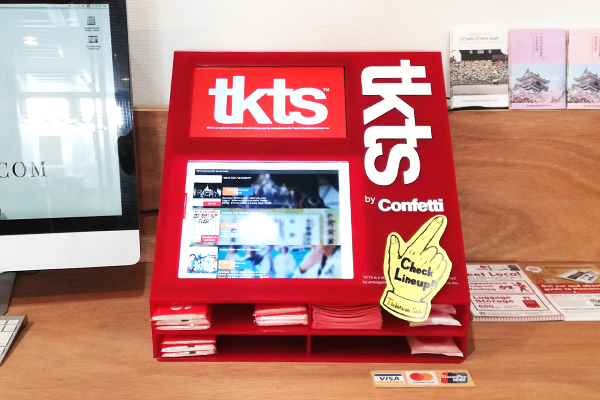 We have carefully selected 50 performances for traditional performing arts, animations, musicals, theater and dance, etc. on a daily basis. These tickets are available for sales on the date of the performance or in advance. We also sell tickets for art exhibitions and recreational facilities such as amusement parks and resorts.

Credit card payment only! We do not take cash.
Request for a seat selection is not acceptable.
No refund once the ticket is issued.
Other Useful Services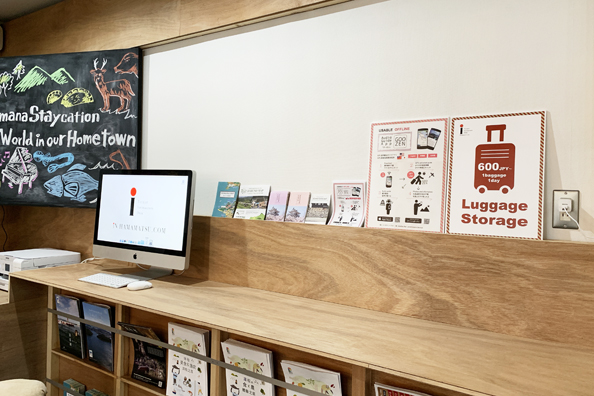 You can use a computer for internet browsing, and charge your cell phone for free.
While waiting for your phone to charge, you can collect information about Hamamamtsu, check the bus and train schedule, or the opening hours of the shop you are looking for, etc. Or you can chat with the staff!
Your time is valuable, so please enjoy it and make the most of it!
When you come to Hamamatsu, please drop in first!
What is The GATE HAMAMATSU?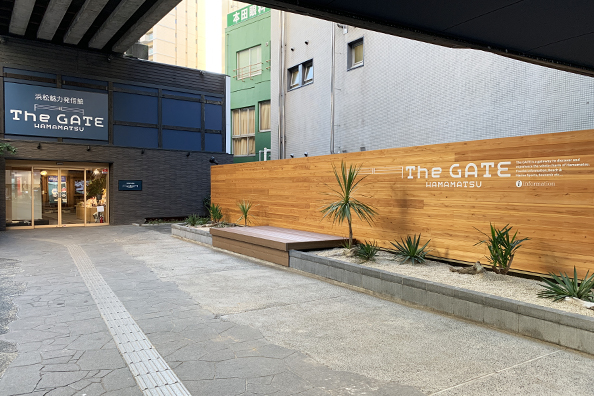 It is a place full of Hamamatsu's charms and seasonal topics, such as a rental shop, a shopping corner where you can buy Hamamatsu souvenirs, a café where you can eat snacks, such as Hamamatsu dumplings (gyouza), and see various displays related to Hamamatsu.
Rental Bike【 Hamamatsu Pedal 】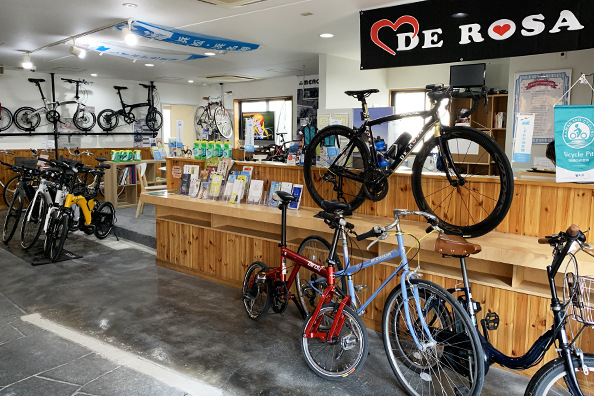 Feel free to leave your cumbersome belongings here and explore Hamamatsu and the Hamanako area!
OPEN
:9am ~ 6pm
CLOSED
:From Dec. 29th to Jan. 3rd
DETAILS
:
https://www.inhamamatsu.com/activity/hamamatsu-pedal.php
Hamamatsu dumpling - MARUISHI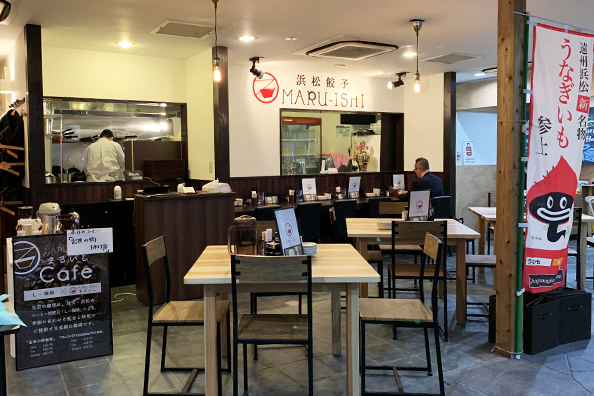 A shop, where you can eat Hamamatsu dumplings (gyouza) made in Shizuoka prefecture with Hamamatsu pork! On sunny days outdoor space is also available. In addition to Hamamatsu dumplings, you can also eat oden, pho , or our carefully prepared coffee.
Stop by and see yourself! Let's enjoy Hamamatsu's famous "Hamamatsu Gyouza."
OPEN
:4pm ~ 10pm
CLOSED
:Wednesday


The GATE HAMAMATSU
ADDRESS 37 Asahi-cho, Naka-ku, Hamamatsu-shi, Shizuoka
(Underneath ShinHamamatsu Station's northern elevated railway)
OPEN 10am 〜 7pm


2019.2.2 update
Content may be subject to change after publication. Please also note that we are not accountable for loses and damages that may occur as a result of said changes.