Catch rare wild shrimp with a net!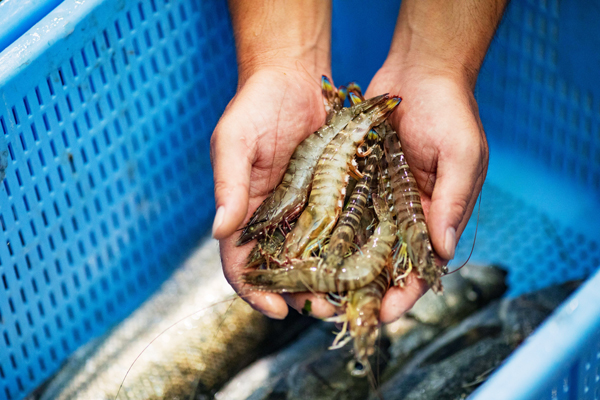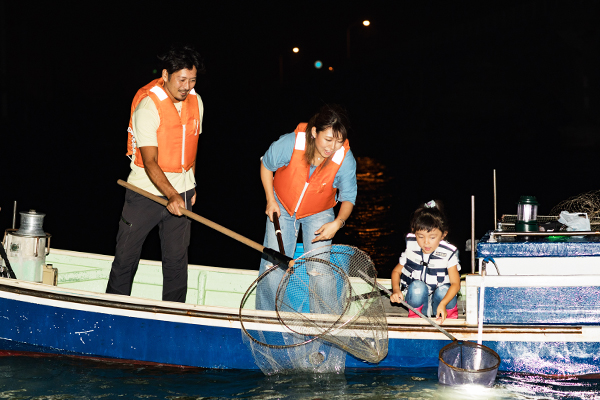 You can experience night shrimp fishing (ebisuki) by scooping the shrimp in nets at Lake Hamana. Lake Hamana is a rare saltwater lake, formed where the sea and a natural lake meet. Therefore, abundant nutrients gather and many sea creatures make their home there.
Ebisuki fishing takes place during the transition to low tide, when the water of Lake Hamana is flowing outwards to the sea.
During this time the shrimp that have grown up in the lake ride the tide out to sea. The fishing method used to catch them has been handed down year by year among the people of Lake Hamana. This is a rare experience in which both children and adults can enjoy the nature of Lake Hamana.
Shrimp Fishing & Accommodations
After your experience shrimp fishing, you can stay at a Lake Hamana inn. The shrimp and crab that have been caught can be enjoyed for breakfast the next day.
Implementation Day
Please refer to
this page
Tour Size
3-30 people
Language
Only Japanese
※An interpreter will be available to give an explanation before departure (English, Chinese)
Duration
About 3 hours
Gathering place
Japanese inn Asashio
---
Fee
Included in Cost/ Shrimp fishing experience, 1 night accommodations + 2 meals, interpreter
※ 1 boat can accommodate up to 4 people
※ Please inquire about groups larger than 9 people
---
| | |
| --- | --- |
| Organizer | Hamamatsu and Lake Hamana Tourism Bureau |
Reservations and Questions
Please send to info@hamamatsu.com
For reservations please include the following information.
※Please book at least 7 days before.
・Desired Date
・Number of People
・What Language You Speak
・How you can be reached on the day of reservation (cell phone, email, hotel, etc)
BOOK NOW
---
Cancellation Charges
3 Days to 2 Days Notice:50%
1 Days Notice:80%
Cancel on the day of the tour or fail to show:100%

https://kyokuryoumaru.com
(Japanese)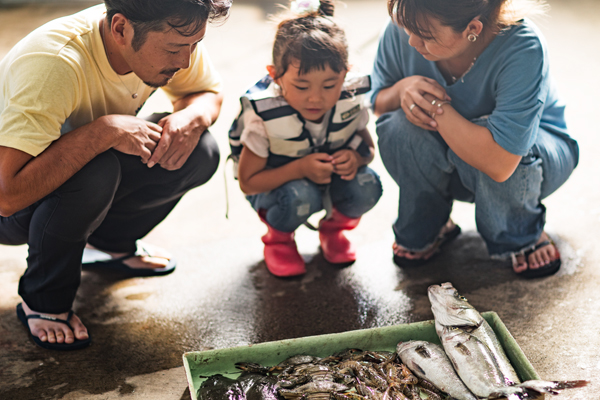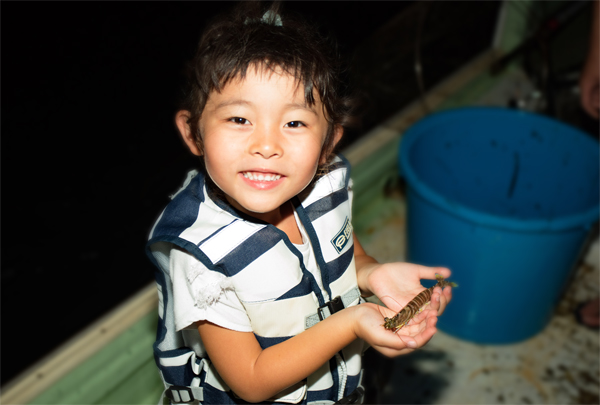 2019.10.30 update
Content may be subject to change after publication. Please also note that we are not accountable for loses and damages that may occur as a result of said changes.