Grand views of Lake Hamana to relax your mind and body.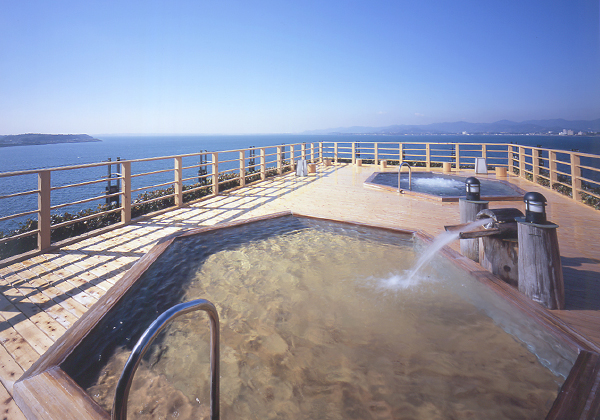 Enjoy a 30-minute boat cruise on Lake Hamana and feel the refreshing breeze, hear the waves, and see the mountains' seasonal colors.
After the cruise, dip into a hot spring bath with grand views of Lake Hamana. The men's outdoor bath is on a rooftop 40 meters high, and the women's large bath is on the hotel's 10th floor with panoramic views. With totally unobstructed views of Lake Hamana, the scenery is breathtaking.

■ Get your boat cruise ticket at the hotel's front desk. (From the hotel, the Kanzanji-ko boat dock for the Lake Hamana cruise is a 2-minute walk.)
■ Bad weather (such as strong winds) may cancel the boat cruise. Please check with the hotel in advance.
■ Hand towels are provided at the hot spring baths for day-trip guests. If needed, bath towels should be brought by guests.
■ We are very sorry, but people with tattoos are not allowed to enter our hot spring facilities.
■ The large bath and outdoor bath will be closed on days when it is being cleaned. Contact us to check whether the bath will be open.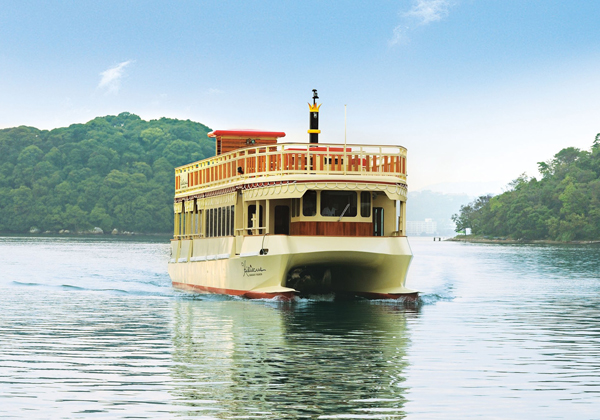 Period
Mar. to Nov.(Aug. 10th to 18th excluded)
Time
Plan ① 12:30pm 〜 3pm(150 mins.)
Plan ② 2pm 〜 4:30pm(150 mins.)
Gathering
Kanzanji Sago Royal Hotel
Plan ① 12:30am at Hotel (End time 3:00 p.m.)
Plan ② 2pm at Hotel (End time 4:30pm)
Activities
● Gathering at Kanzanji Sago Royal Hotel
● Lake Hamana Sightseeing Cruiser(30 mins.)
● Outdoor hot spring guide after returning to the hotel
● Outlook over the ocean from outdoor hot spring experience
Language
Japanese
Parking lot
150 Cars
Number of people
2~6 people
---
Price
Adults ¥1,700
Elementary ¥800
Kindergartener and under Free
Cancellation must be made by 5 days in advance
---
| | |
| --- | --- |
| Reservation | Please book at least 7 days before. |
BOOK NOW!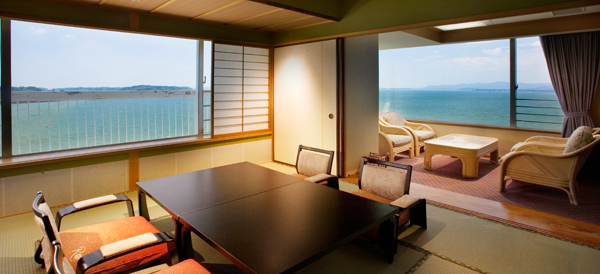 More info for Kanzanji Sago Royal Hotel
2019.4.9 update
Content may be subject to change after publication. Please also note that we are not accountable for loses and damages that may occur as a result of said changes.