Spend a luxurious time on a chartered cruise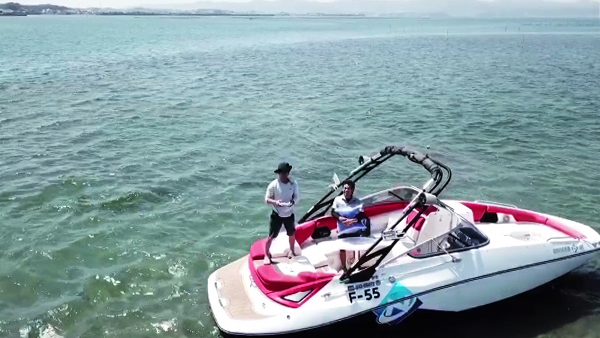 Spend a luxurious time on the sparkling surface of Laka Hamana on a specially chartered cruise. Laka Hamana is a brackish lagoon where you can experience the thrills of rapid flows near the Imagiri channel connecting the lagoon to the ocean!
After the cruise, we will find tidal flats that form only twice a day at low tides. You can take memorable, Instagram-worthy photographs of yourself standing on flats that have formed in the middle of the lake. We can also take aerial photos of you from above using drones and send you the image files by email after the cruise.

◾️ While we try our best to accommodate your requested date/time, it may not always be possible.
◾️ Depending on tide conditions on the day, drone photography on tidal flats may be replaced with seaweed observation.
◾️ Cruises may be cancelled due to the weather.
◾️ Depending on tide times, we may adjourn to the tidal flats at slightly different times.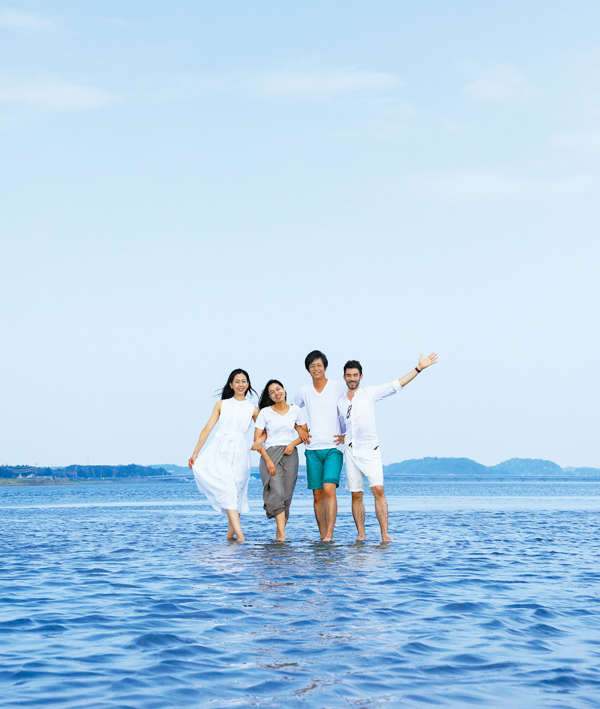 Period
Jul to Oct
Time
The meeting place and cruise timings vary depending on the day. Please contact us for more details.
Duration
2h 30 mins.
Gathering【Please choose from the three options below】
① Fuji Marina ※Additional charge of 2,000 yen
1229 Kurematsu-cho, Nishi-ku, Hamamatsu-shi, Shizuoka
② Lake Hamana Garden Park Pier ※Additional charge of 2,000 yen
5475-1 Murakushi-cho, Nishi-ku, Hamamatsu-shi, Shizuoka
③ For guests arriving by train: JR Araimachi Station, North Pier (1-minute walk from JR Araimachi Station, North Exit)
※Additional charge of 3,000 yen
Activities
● Lake Hamana Cruising(45 mins.)
● Drone photography on tidal flats(60 mins.)
● Lake Hamana Garden Park River Cruise(45 mins.)
Language
Japanese ★English interpretation available
Parking lot
①② Available ③ N/A
Remarks
Please ensure that you are properly attired in clothing that you do not mind getting wet (e.g. sandals), and have your own towel ready.
| | |
| --- | --- |
| Number of people | 1~4 people |
---
Price
| | |
| --- | --- |
| < 1〜2 people > | ¥30,000/person |
| | |
| < 3〜5 people > | ¥20,000/person |
Included in Cost:Interpreter, Cruise, Interpreter, Drone photography
Cancellation must be made by 5 days in advance
---
| | |
| --- | --- |
| Reservation | Please book at least 7 days before. |
Please provide the following details when making your reservation:
Number of participants, Full name of lead participant, Email address of lead participant, Nationality. Please also provide contact details at which we can reach you on the day of cruise (Email address, Mobile number reachable from Japan, Name of accommodation, etc.)
BOOK NOW!
2019.4.9 update
Content may be subject to change after publication. Please also note that we are not accountable for loses and damages that may occur as a result of said changes.