The fairyland with the warmth that has built by an architect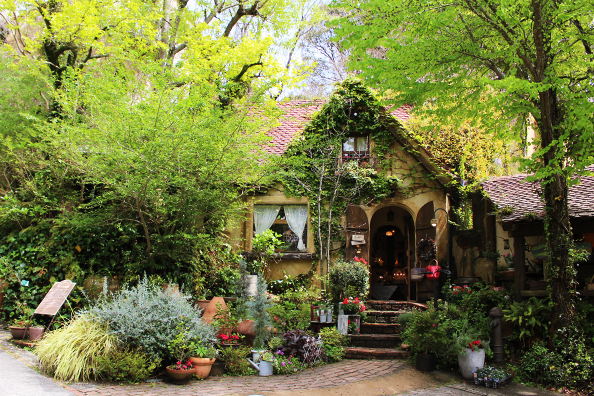 There is "Nukumori no Mori" at the point that passed through the residential area which is 10 minutes by car from Hamamatsu-nishi interchange of Tomei highway. The beginning of Nukumorinomori was that an architect Shigeyoshi Sasaki who pursues his original style built his designing office and furniture workshop. Then he opened a goods store that proposes a total coordinate with his architecture. Gradually many people started to visit by word of mouth, and it has grown for about 20 years to be the style like now which has a restaurant, café, goods store and more.
You will definitely be moved by the view of the sophisticated world where you can see the preferences of the architect everywhere such as the European building which appears when you climb up the narrow slope surrounded by the forest, trees that grow thickly and swinging flowers snuggle against the building, exteriors and interiors.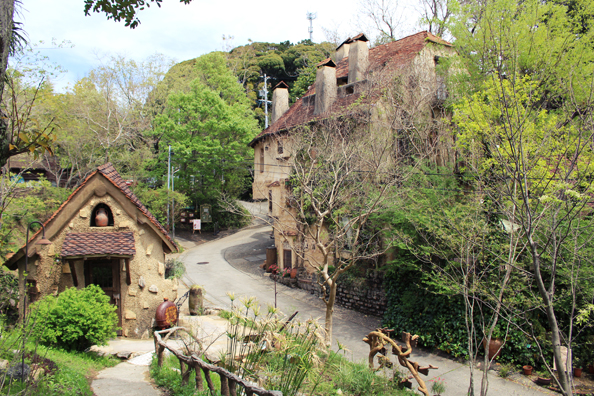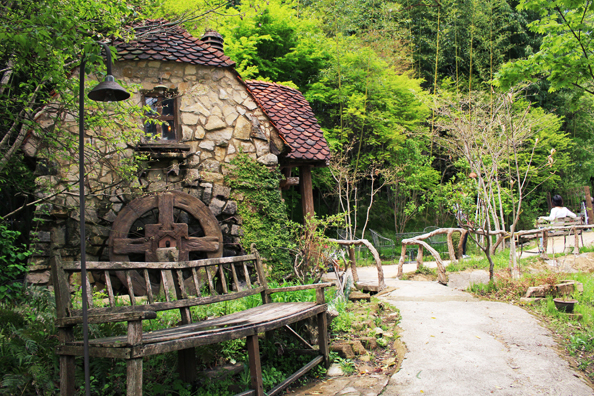 There are café and restaurant in the forest and you can relax and enjoy there. You can buy cute plants or nice goods that match well to the atmosphere of the woods as your memory or souvenirs. Why don't you go on a short trip to this fairyland that surrounded by the small woods and makes you think of Moomin Valley or Ghibli world?
ADDMISSION

Junior high schooler and over

¥400

Annual pass

¥1,200
※The parking lot is free of charge.

http://www.nukumori.jp/ (Japanese)
---
Restaurant douceur
You can enjoy creative French cuisine which uses local ingredients and selected wine at "Restaurant Douceur" which is a cute stone second-story building. The seats are almost like private rooms so that you can enjoy the special space which you can meet only at this place in this forest.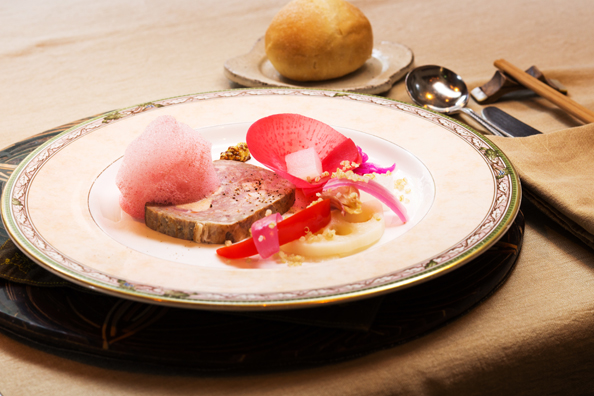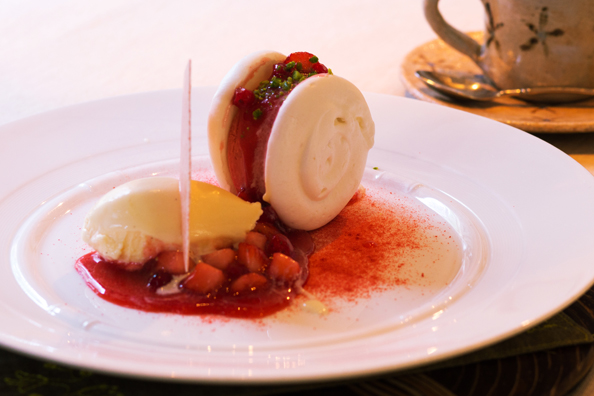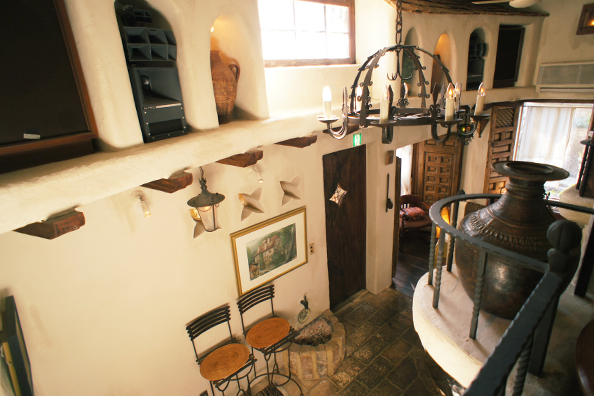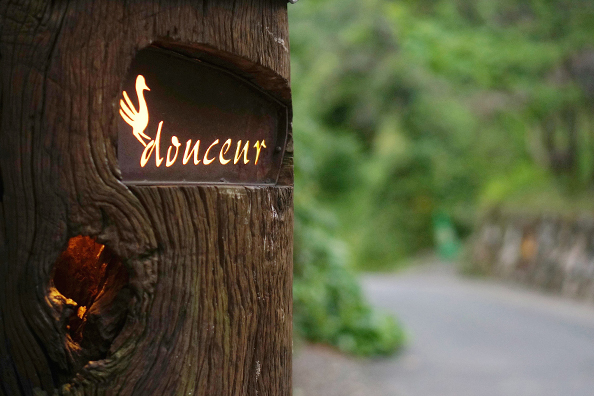 [OPEN HOUR]
11:30~13:30、13:45~15:45、18:00~21:30(L.C.8pm)※Reservation needed for dinner
[CLOSED]
Thursday, 1st and 3rd Friday
[PHONE]
053-486-3868
---
Okashi no Mori/The café in the courtyard
There is a cake shop "Okashi no Mori" next to "Restaurant Douceur". The shop has a nice eat in space which has cool interiors and calm atmosphere. You can also take it out, but we recommend you to eat outside at the courtyard café space. Why don't you enjoy cake or drink of Okashi no Mori surrounded by the cute buildings of Nukumori no Mori in the quiet atmosphere? These delicious and cute cakes sometimes will be sold out in the morning, so please come as early as possible if you want to have a particular one.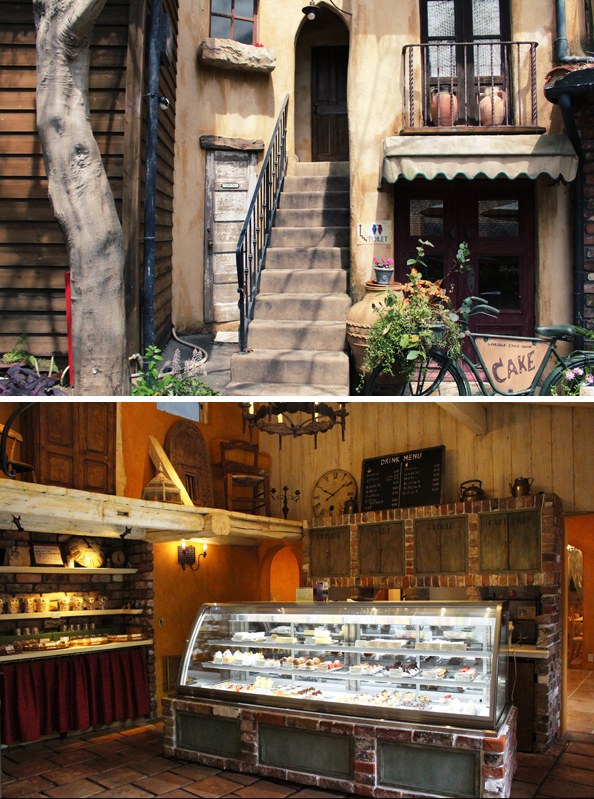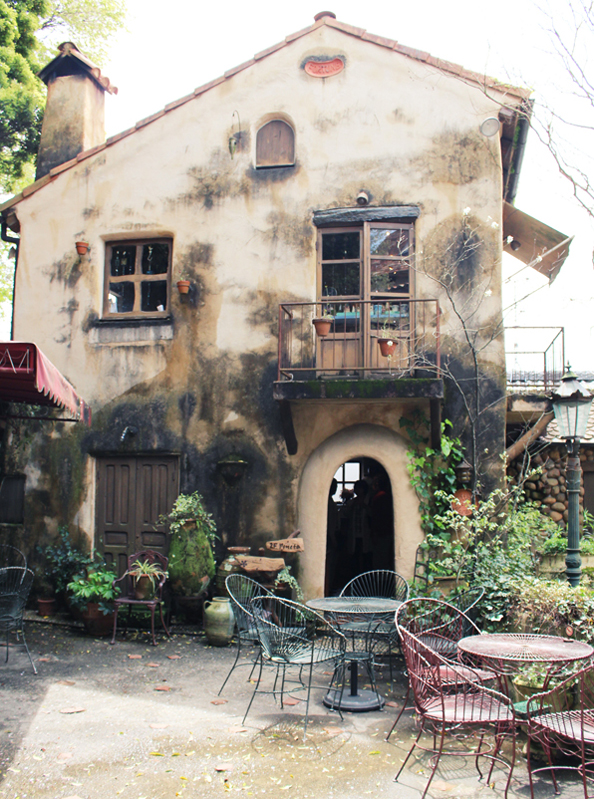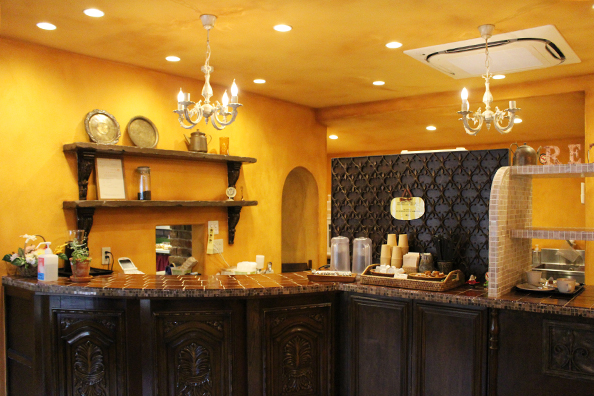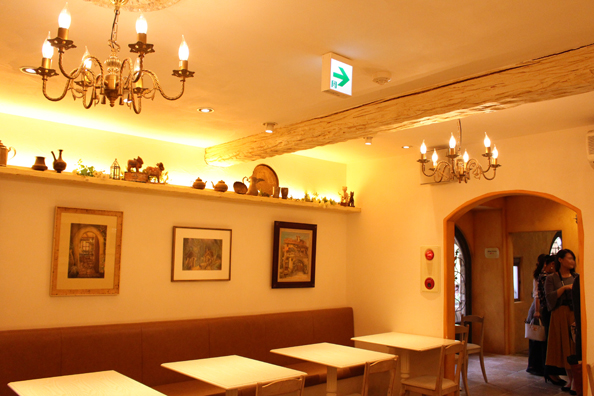 The chief who is in charge of cake at "Restaurant Douceur" and "Okashi no Mori" is Mr. Kazuyuki Terada. He is the leading person of French traditional sweet "galette des rois" and he dedicates it to the residence of French ambassador to Japan every beginning of the year (as of 2017). You can have that "galette des rois" only from December 26th to January every year here in Okashi no Mori!
[OPEN HOUR]
10am ~ 6pm (The cafe is from 10:30am to 5:30pm for the last call)
[CLOSED]
Thursday ※Open if it's holiday
[PHONE]
053-540-1187
---
Leaf & Momo/ Sezon Lazur/ Pineta
Next to Douceur is the shop covered with green "Leaf to Momo". It is a select shop which has seasonal flowers, plants and goods. On the second floor, there is a shop "Sezon-Lazur" which sells Polish chinaware. The handmade warm chinaware is cute with its color, pattern, and cubby shape so that you will want to complete the set on your dining table.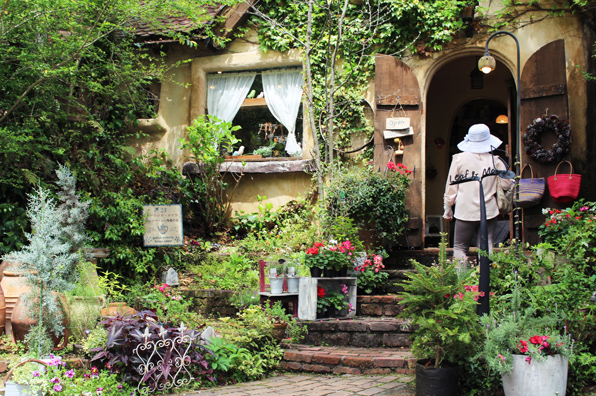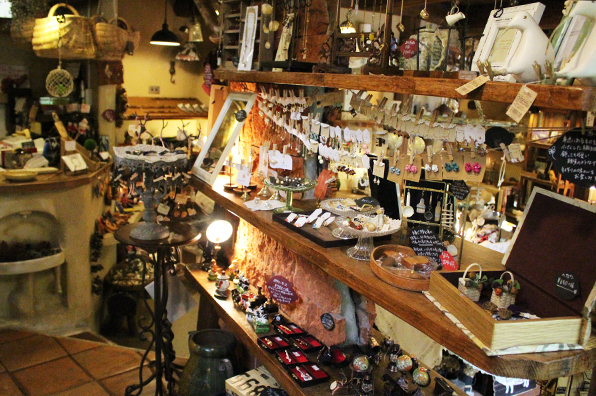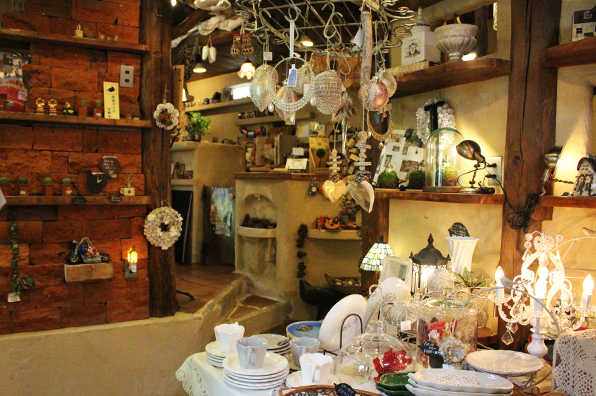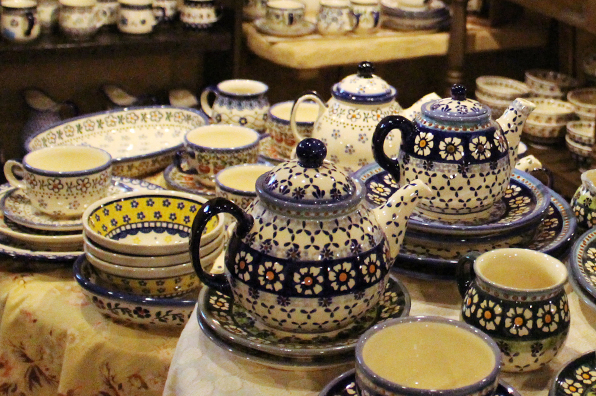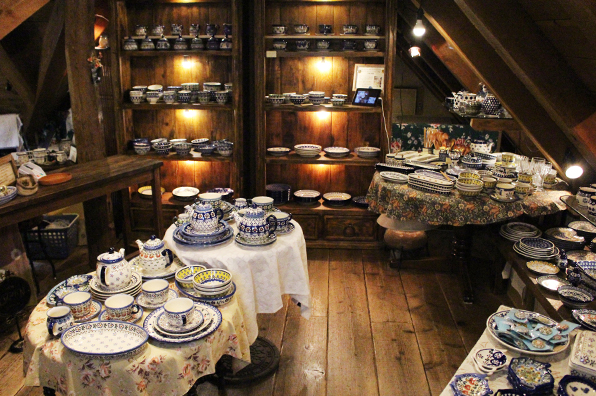 When you go to the back of "Leaf to Momo" and go upstairs, there is a handmade shop "Pineta" and you can buy clothes, glasses, china goods, accessories and more. You will find many goods that make you think how convenient they are.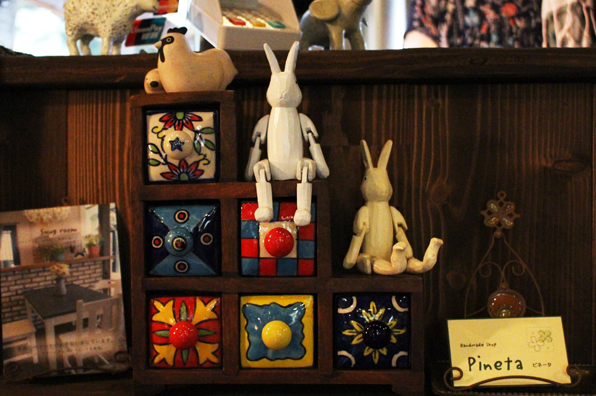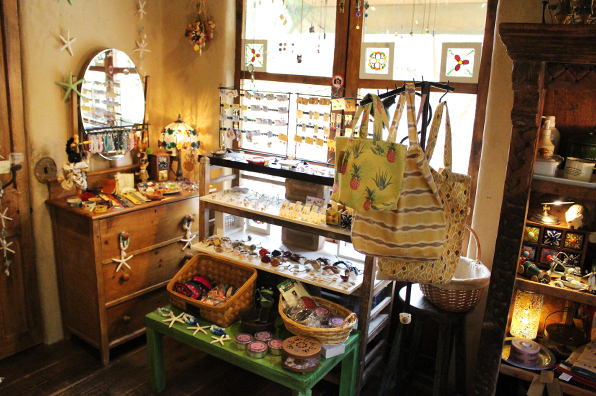 [OPEN HOUR]
10am ~ 6pm
[CLOSED]
Thursday
[OFFICIAL SITE]
Leaf & Momo
http://leaf-momo.com/ (Japanese)
Sezon Lazur http://sezon-lazur.com/ (Japanese)
---
Light Shine
There is a small shop at the entrance of Nukumori no Mori which is an original leather shop "Lightshine". You can get your name engraved so it is recommended as a souvenir or your memory.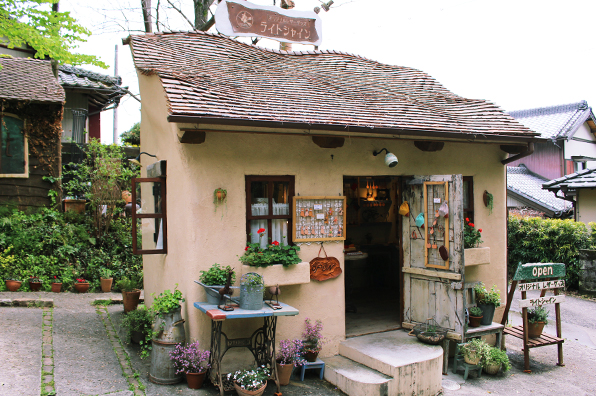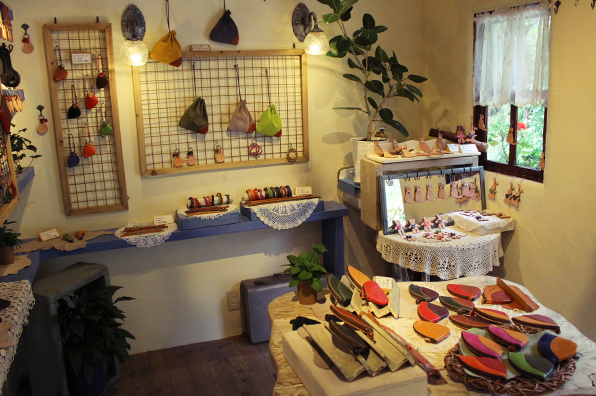 [OPEN HOUR]10am ~ 6pm
[CLOSED]Thursday
[BLOG] http://lightshine.exblog.jp/ (Japanese)
---
COZY
In a small water mill with the chimney on the hill is the shop "COZY" which sells interiors, accessories and small goods that use Swarovski. The inside of the shop is shining brightly with a sun catcher reflects the sunlight, and it's like looking into the jewel box.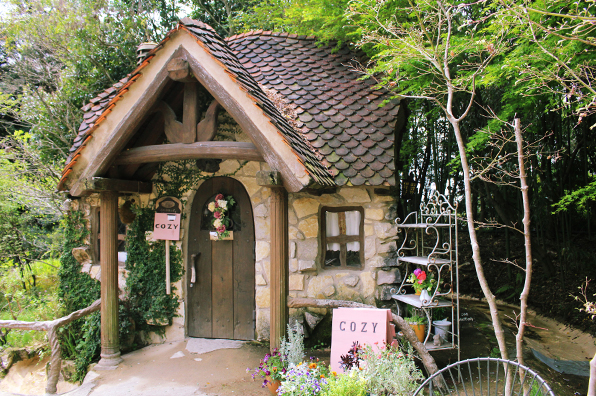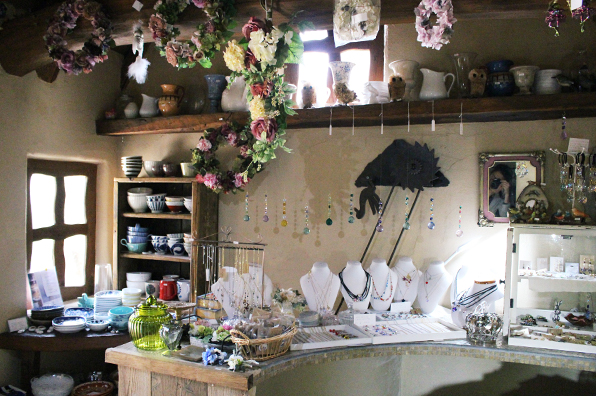 [OPEN HOUR] 10:30am ~ 5pm
[CLOSED] Thursday, every other Friday
[BLOG] http://ycozy.exblog.jp/ (Japanese)
---
Warmth of Owl "Fukkura"
"Fukkura" is a place where you can touch owls. It's the first appearance of this kind of place in Hamamatsu. Real owls, hedgehogs and a mascot dog Raito will deliver you healing and happiness. *You need to pay entrance fee.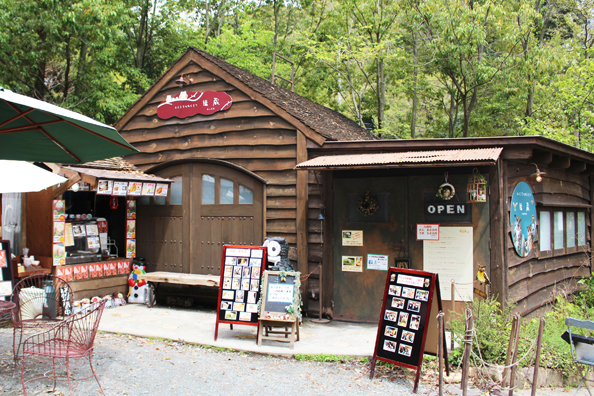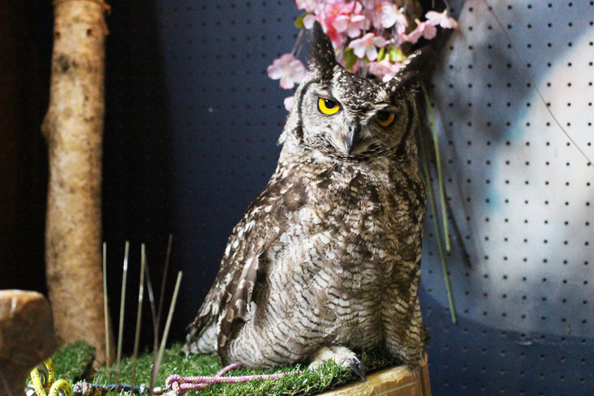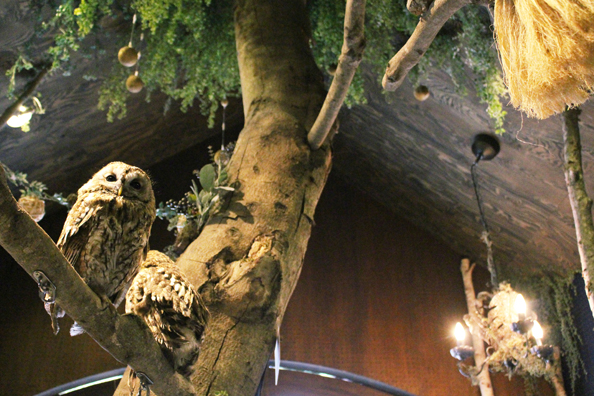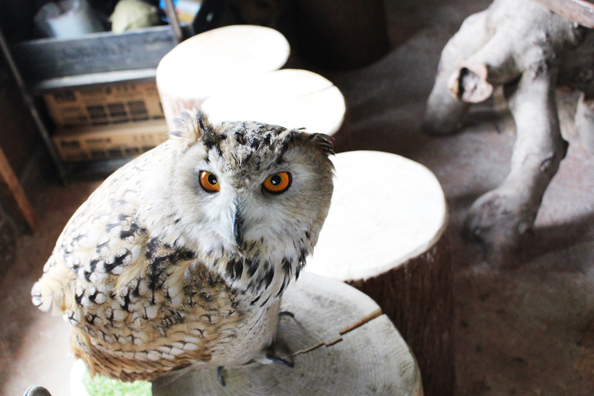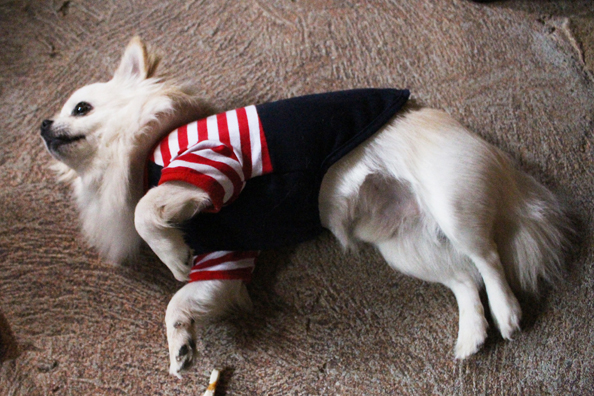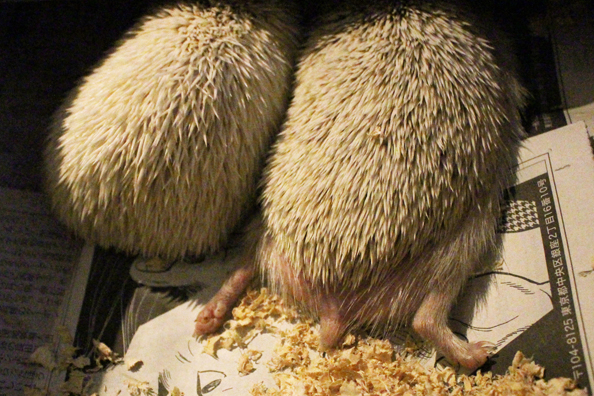 [OPEN HOUR] 11am 〜 5pm
Thursday, every other Friday
※Please understand that there are times of sudden changes depending on animals' body conditions.
[BLOG]
https://ameblo.jp/fukkura0719/ (Japanese)
---
Nukumori no Mori" is not too large to walk around between the shops, but you will find that time pass by so quickly. Please enjoy the moment of dream remote from everyday life forgetting the time.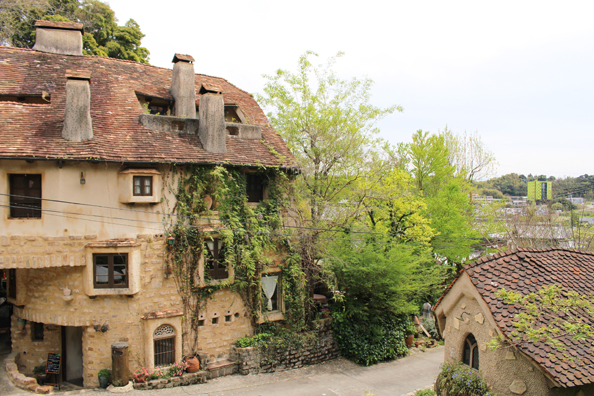 http://www.nukumori.jp/ (Japanese)
>>

Nukumori no Mori

/ ぬくもりの森

ADDRESS
 2949 Waji-cho, Nishi-ku, Hamamatsu-shi,Shizuoka,Japan
PHONE
 053-486-1723
FAX
 053-486-0914
OPEN HOURS
 10am – 6pm
TRANSPORT
 From Hamamatsu Station
[BUS]
 Take the "Kanzanji Onsen" line bus (40 minutes ride) at bus stop #1 of the bus terminal to "Sujikai-bashi" then walk 3 minutes
[TAXI]
 30 minutes
[CAR]
 10 minutes from Tomei Expressway Hamamatsu-Nishi I.C.
30 minutes from Shin-tomei Expressway Hamamatsu S.A.(Smart I.C.)
※Parking Fee (per day per vehicle): Passenger Car 500 yen
2019.10.7 update
Content may be subject to change after publication. Please also note that we are not accountable for loses and damages that may occur as a result of said changes.