The staff mainly speaks Japanese,
but as the staff will also try their best with even gestures,
please feel at ease when you come to the store.
Beautiful fountain pens you want to select
as a gift to yourself or someone you care about.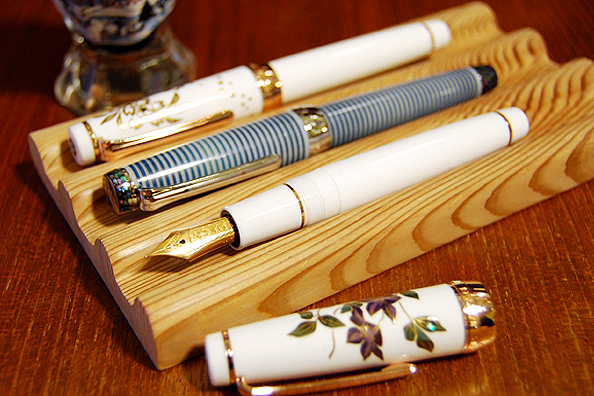 BUNGU BOX, a fountain pens store located in Hamamatsu, Shizuoka, was established with the manager's passion to hand down fountain pens to the next generations. The original fountain pens produced at the store are given unique names such as First Love, Shandy Gaff (the name of a cocktail) and Norwegian Wood. Another popular item is the original inks made through the perception of climate, natural features and seasonal charms of the Hamamatsu region through the five senses. Other fascinating original items include products made in collaboration with local textiles like Enshu cotton pongee, textured memos with a comfortable writing surface made together with a support facility for the disabled, and products made with contributions from Takuya Hino, a makie (gold lacquer) master for Wajima-nuri lacquerware. You can pick up and hold our fountain pens in your hand to choose your favorite. The manager--who works as a fountain pen coordinator--and staff members would be glad to help you.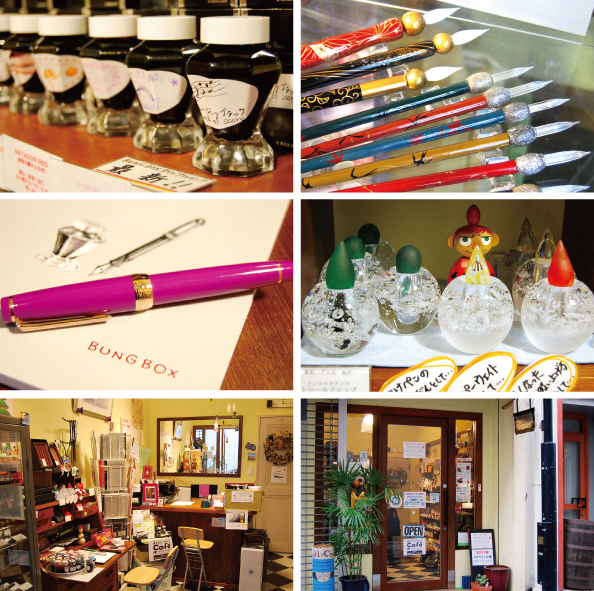 Official site: http://bung-box.com/ (Japanese)
Online shop: http://www.amazon.com/s/Bungubox
View a Lager Map
ADDRESS
318-25 Sakanamachi, Naka-ku, Hamamatsu-shi, Shizuoka 430-0932
PHONE
053-415-8639
OPEN HOURS
Mon ~ Sat 11am ~ 7pm
Sun, National holiday 11am ~ 6pm
CLOSED
Wednesday
※If a Monday is a national holiday, then the next day
※Our online shopping is open year-round.

TRANSPORT
From Hamamatsu Station
[WALK]
10 minutes