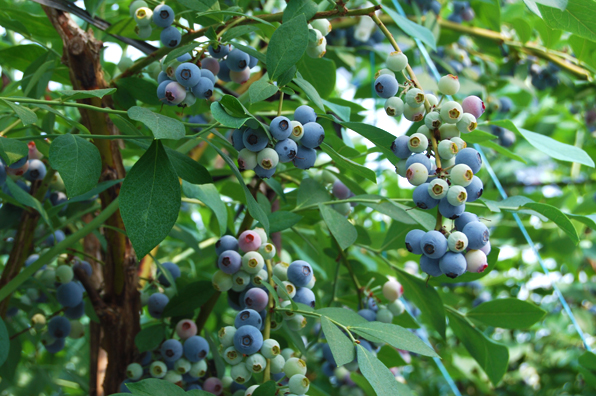 From June to August, you can enjoy blueberry picking in Hamamatsu. Since you pick them by yourself, you can enjoy the taste of fully ripened blueberries to your satisfaction. Some farms sell processed goods such as jam, or have a café too.
Aoitori [あおいとり]

ADDRESS 7881 Miyakoda-cho, Kita-ku, Hamamatsu-shi, Shizuoka
PHONE 053-428-7587 (Japanese only)
OPEN From May, 25th to August 2018
9am - 5:30pm
OFFICIAL SITE http://www4.tokai.or.jp/satonouenn/berry.html (Japanese)

Admission

May - June

July - August

Primary school and up

¥1,200

¥1,000

Kindergarten

¥500

¥400

3 years and under

FREE

Hamamatsu Fureai Nouen "Farmers Nissa" [浜松ふれあい農園 ファーマーズ・ニッサ]

ADDRESS
 2178 Takizawa-cho, Kita-ku, Hamamatsu-shi, Shizuoka
PHONE
 090-1418-2131 (Japanese only)
OPEN
 From early in July to late August
From 9am to sunset ※You need to check the day and the opening times by calling ahead
CLOSED
 Irregular holidays
OFFICIAL SITE
http://www.farmersnissa.com/index.php
(Japanese)
Admission

According to the amounts picked

¥350 per 100 grams
※Unlimited time all-you-can-eat
---
Other Fruits Picking
★Apple picking ( Coming Soon!)
★Grape picking ( Coming Soon!)
2018.5.21 update.
Content may be subject to change after publication.
Please also note that we are not accountable for loses and damages that may occur as a result of said changes.