Our clinic is also open on weekends, and can cater to Japanese and international patients.
Clinical subjects


Departments of cardiology,

internal medicine and general surgery, Physical examinations,

specific medical examinations,

cancer screenings (lung, colon, prostate),




vaccinations





Yamaguchi Heart International Clinic was opened by a director with extensive overseas medical experience, so that both Japanese and international patients are able to feel confident and relaxed while receiving medical consultation.




We have resident interpreters who speak Portuguese and Spanish, and are able to handle patients in English and Nepalese as well. We administer medical care on Saturdays and Sundays as well, so that you can take care of your health without having to take a break from work.
★

No surcharge for weekend consultations.
★

Medical expense claimant certification for infants or elementary /intermediate-aged children can also be used on weekends.
About immunizations
Prior booking is necessary, but we are able to handle the following vaccinations.
・Influenza
・Diplococcus pneumonia
・3-in-1 (DPT) vaccine
・2-in-1 (DP) vaccine
・Tetanus
・Rubella
We can also handle various vaccines for overseas travel, so feel free to enquire with us.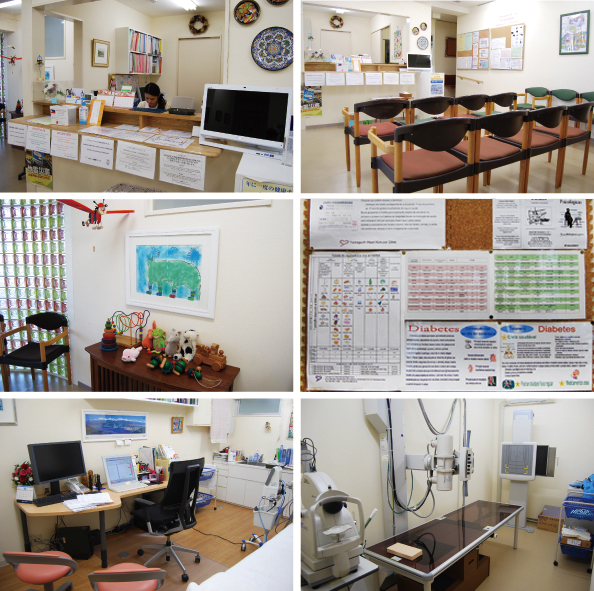 A bright, clean hospital where the interior and staff create a cozy atmosphere to put your mind at ease. Out of consideration for foreigners, there is a multilingual bulletin board in the waiting room. You can be examined in the confidence that we are fully furnished with the relevant specialized equipment.

http://www.tyheartint.com/ (Japanese)
http://www.tyheartint.com/?lang=en (English)
http://www.tyheartint.com/?lang=es (Spanish)
http://www.tyheartint.com/?lang=pt-br (Portugues)
MAF: free screening for foreigners
This is a free screening which is held every year, which can also be received by uninsured foreigners.