We speak only Japanese,
but we will try our best to provide you with a great experience.
Beautiful Japanese dishes using local ingredients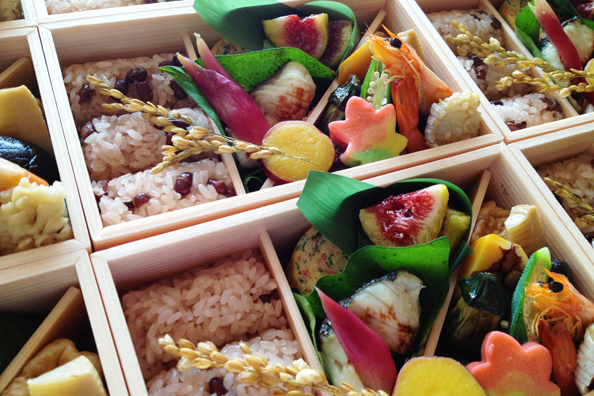 The"Japanese restaurant Nakaya" is located in a quiet rural area and is five minute walk from the Toyooka station on the Tenryu-hamanako line which is in the north of Iwata city. This Japanese restaurant is descended third generations and been selected as "The specialist of the city of Fuji cuisine". Each dish is prepared carefully with lots of local ingredients. With choices from "the treasure chest lunchbox of the city of food" which is filled with seasonal tastes (reservation necessary) to casual set meals, you can enjoy various selections of cuisine. Shrimp-shaped potatoes which is Iwata district's most special an expensive product, is also served as a local special dish for a limited time!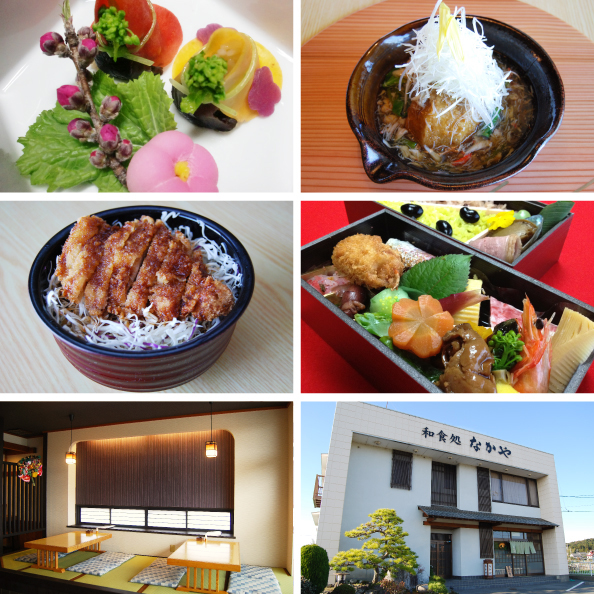 Menu/Price



Unajyu-Jyo (s

erved with kimosui

and Kobachi) ¥2,000


☆ Unajyu-jyo:

Eel over rice in a lacquer box

/ Kimosui:

Clear soup with eel guts

/ Kobachi:small bowl


Sauce Katsudon

(served with miso soup) ¥820


☆ Sauce Katsudon:Pork cutlet with rice in a bowl
Assorted Sashimi set (served with miso soup and kobachi) ¥1,080


Fried oysters set (served with miso soup and kobachi)

※winter season only

¥1,080




Shrimp-shaped potatoes set

※served only from December through February and reservation is required


The treasure chest lunchbox of the city of food

※4 day advanced reservation is required

¥1,620







http://www.toyooka-nakaya.com/ (Japanese)







2015.02.23 update