We speak only Japanese,
but we will try our best to provide you with a great experience.
Enjoy izakaya foods in a space that feels as if you were transported through time to the Showa era.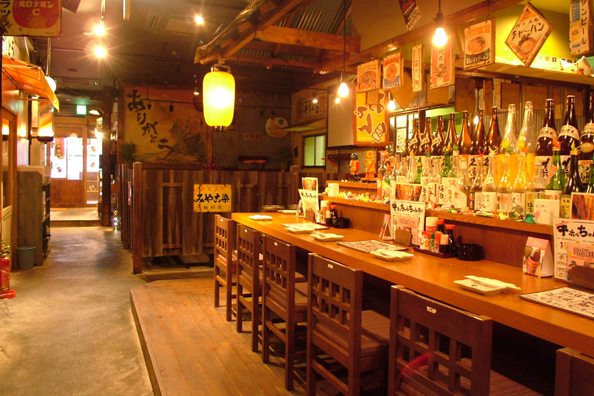 Showa shokudo, located at Yurakugai - a 5 minute walk from Hamamatsu station, is a Japanese style bar where nostalgia hangs in the air since, as its name suggests, it is decorated to recreate the 30s of the Showa era.
The recommended dishes are the owner's personal favourite "Chanchan yaki of cow entrails" and "Soft noodles" which used to be a popular menu in school lunches throughout Japan.
On top of this, this restaurant's charm lies in the staff, who always receives you with energy.For customer's birthdays, they will sing and dance, thus creating a fun and vibrant celebration, full of smiles. This certainly contributes to creating a beautiful memory, involving other customers as well in the celebration.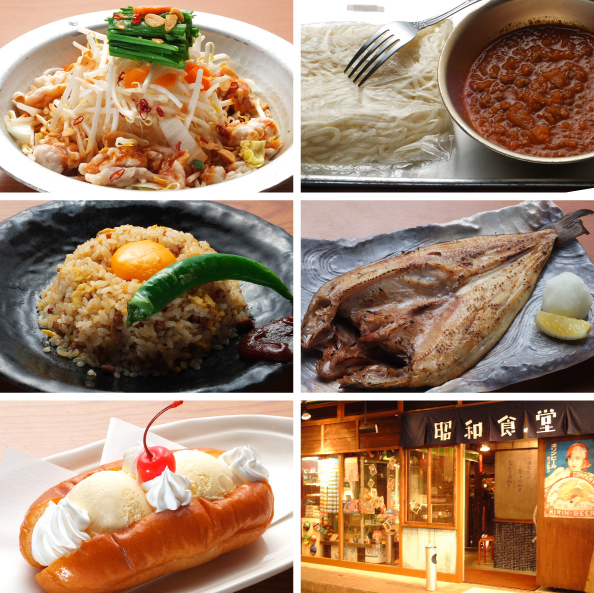 Menu/Price
The founder "Chanchan yaki of cow entrails" ¥1,280 per person.
Cow entrails and vegetables boiled down in an iron hot plate and mixed with miso (soybean paste).
Nostalgic soft noodles ¥520
Pasta like noodles and meat sauce.
Super hustle fried rice in flames ¥590
Fried rice with extremely hot red pepper and egg on top.
Extra big island mackerel ¥880
Product from Hokkaido.
Fried dough ice-cream (Vanilla / Chocolate) ¥380
This is a hot and cold dessert of ice cream inside bread-like fried dough.