Authentic curry using real Sri Lankan spices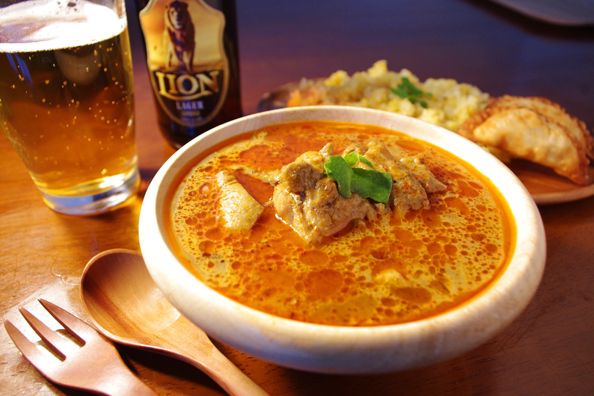 LaLa Café is a Sri Lankan Curry Shop located in the port town, Maisaka, in the western area of Hamamatsu City.It's original Sri Lankan curry is very popular, winning the No.1 ranking in the food section of the well-known online shopping mall (Rakuten Ichiba).
The name "devil", that is used for the curry, comes from its spicy flavor, and the spices imported from Sri Lanka that produce the authentic taste.
Close to the sea, the shop is also popular among surfers, fishers, and those who are active. (In the summer, the shop offers water to those who've been in the ocean!) The shop is remodeled from a former shipyard, and is distinctive for its wild exterior and the flag of Sri Lanka. The interior is bright and spacious, and staff members from around the world with a rich knowledge of Sri Lanka will welcome you.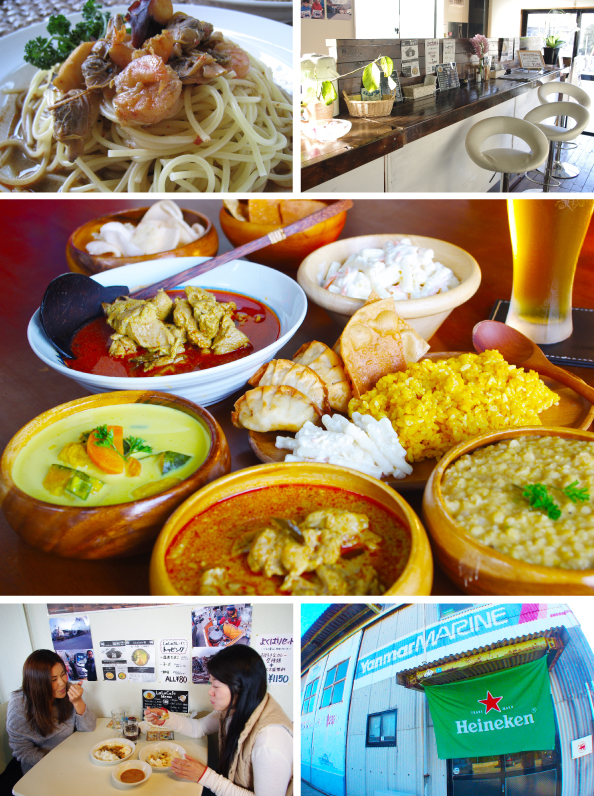 Menu / Price
Curry
Devil Chicken Curry ¥626
Devil Pork Curry ¥663
Devil Beef Curry ¥690
Devil Chicken Keema Curry ¥626
Devil Pork Keema Curry ¥663
Devil Beef Keema Curry ¥690
Mix Set
Spicy Kidney Beans Curry ¥368
Spicy Okra Devil Pork Curry ¥368
Curry is also available for takeout separately.

http://www.rakuten.co.jp/lalacurry/ (Online shop / Japanese)