The staff mainly speaks Japanese,
but as the staff will also try their best with even gestures,
please feel at ease when you come to the store.

A lovely hideaway for wine lovers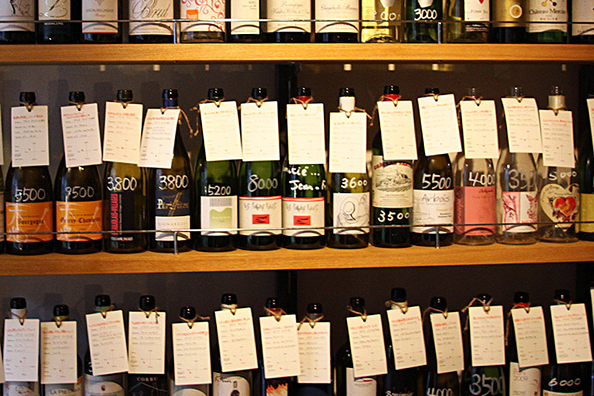 La Cachette is a wine bistro located in downtown Hamamatsu city, in front of Daiichi-dori station of the Entetsu line, where you can enjoy wine and complementary dishes. As you pass by the restaurant, there is an inviting display of wines that would make any wine lover want to stop and step inside. They carry a constant selection of approximately 150 types of wines, but they have purposely opted to do without a wine list, and the (empty) bottles lined on the racks serve as their wine list. The handwritten label on each bottle describes in simple language, the characteristic flavor, types of grapes used, etc., allowing the customer to experience the joy of choosing his or her favorite bottle. Of course, you can always consult with the sommelier about the wine that you wish to drink. With homemade bread baked daily and a variety of small dishes, you will be able to fully enjoy wine in a carefree atmosphere.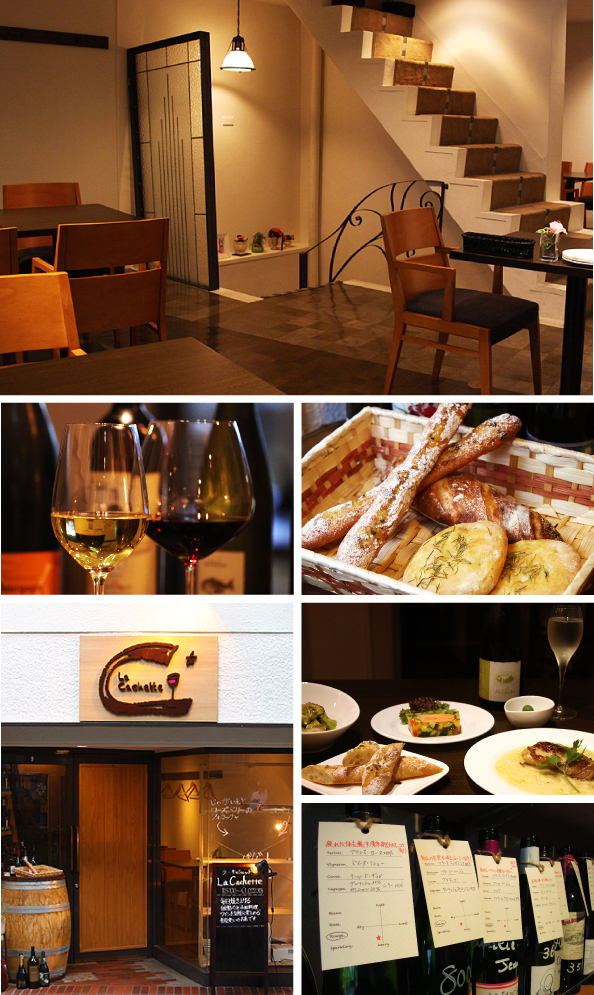 Menu
Glass wine

(selected daily by the sommelier)

¥648 -
Homemade bread

(potato and rosemary focaccia, etc.)

¥216 -
Ready-to-serve menu

(homemade pickles plate, etc.)

All ¥324
Fish plate

(saury confit, etc.)

¥864 -
Meat plate

(pork and chicken liver pate, etc.)

¥886 -
Dessert

(blancmange rose soup style, etc.)

¥432 -
Bar thyme charge

(Weekday 10pm-, sat, sun, and holyday 11pm-)

¥540 


※As for the eating customer, a charge is free






http://la.cachette-vin.com (Japanese)