The manufacturer of transmissions
that boasts high-accuracy in a micron unit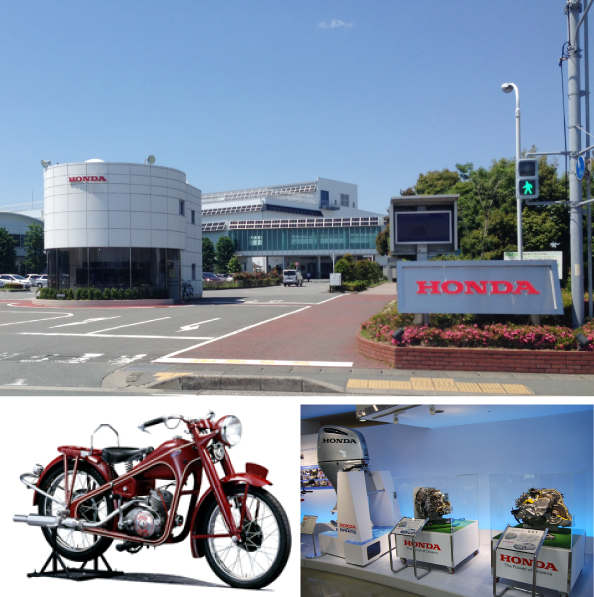 Hamamatsu city in Shizuoka prefecture is the city where Honda motor company established in 1948 and their first uni-motorcycle "Dream" was born. The head office has now moved to Tokyo but automatic transmissions, which is the one of the most important parts of automobiles, are still in production here in Hamamatsu. These transmissions are provided to Honda factories in America and Europe as well as Japan. You can observe the process of parts being created in a micron unit and the clean assembly processing area where they put the parts together under the observation of specialized staff.

The factory tour of assembled Honda vehicles is located elsewhere.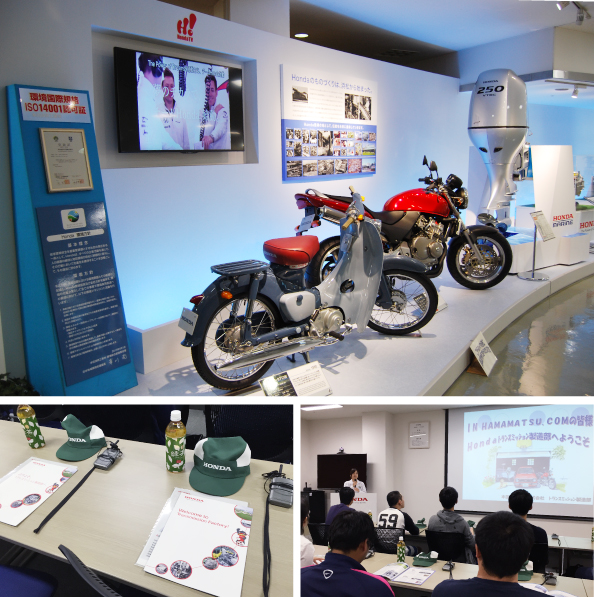 Monday through Friday (except Saturdays, Sundays, and non-operation days of the factory)
《 TOUR STARTING TIME 》

9am / 1:30pm ※Takes 120 minutes

《 MAXIMUM PARTICIPANTS 》

10-60 people (Elementary school students and over)
《 HOW TO MAKE A RESERVATION 》
Reservations are to be made two calendar months prior to the date of the tour. (For example, if your planned visit is any date in September, your reservation period is the whole month of July) Please make a reservation by phone or call for inquiries.
Honda Motor Co., Ltd., Transmission Factory Hmamatsu Plant, Attn: Factory observation
TEL: 053-439-2011 (Japanese only)
Reception hours: 8:30am - 5pm (Except Saturdays, Sundays, and non-operation days of the factory)



■

This observation tour is arranged for a group. Individual applications are not accepted.
■

Please dress accordingly. (Shorts, heels over 5 cm and sandals are prohibited.)
■

The guided tour is conducted only in Japanese and there is no interpretation available. We recommend visitors provide their own interpreter if necessary.




http://www.honda.co.jp/hamamatsu/
2015.9.1 update