The main event of Dezome-shiki,
traditional performing art of acrobatics on a ladder




Dezome-shiki is the regular event of the New Year held by Japanese fire fighters and its origin dates back to 1659 in the Edo period. The acrobatic performances on a ladder is especially known as a symbol of the event. During the Edo period, buildings were destroyed to prevent the spreading of the flames in order to put out fires, so it was mainly done by scaffold constructors who knew the building construction very well. The acrobatics on the ladder were practiced as training for them, but it still exists today as a traditional performance art to raise the morale of fire fighters. You will have your breath taken away by their performance without safety ropes.
There is a Dezome-shiki in Hamamatsu city by Hamamatsu fire department and volunteer firemen in the beginning of January every year. The water cannon from the 30 hoses all spraying at once is the crowning event and will surely impress.



Hamamtsu city fire department Dezome-shiki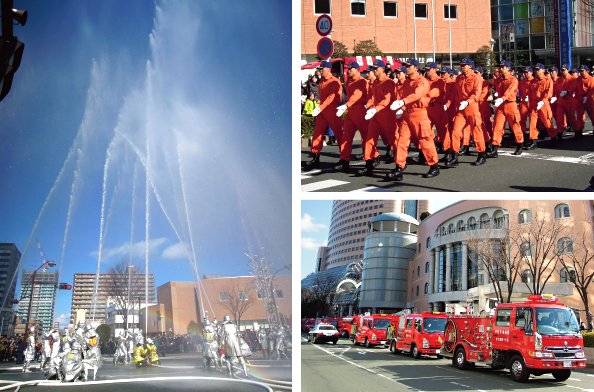 The acrobatic performance on a ladder, exhibition/parades of fire engines, hoses all at once by fire engines, and more.(There is a possibility of program changes)




2017 / 1 / 7 sat

9:30am - 12pm
rain or shine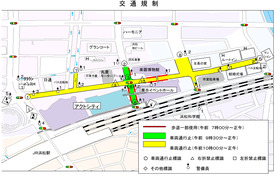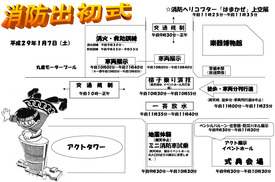 [Place] The Exhibition and Event Hall of

Act City Hamamatsu

and the surrounding
[Information] Hamamatsu city fire department general affairs division 053-475-7523 (Japanese only)