Ikebana (the Japanese art of flower arrangement) school
where you can learn both in English and Japanese


"Yumehana school" has an online class and a correspondence course in Ikebana for members, that even beginners can feel comfortable learning. Membership fees are only 12,000 yen a year (you need to pay admission fee for the first year and material fees of 1,000 yen per each lessons). Members can watch the video with clear instructions in both Japanese and English.


The DVD which will be sent in the correspondence course has subtitles in English.


Further information about a correspondence and an online class is below...
Sennorikyu who is famous as a master of the tea ceremony left the expression "putting wildflowers as if they were in the field". That means you have to see through the essence of the beauty of nature and arrange the flowers as they were in a field, more simply, by your sensitivity. At Yumehana school, we introduce Ikebana with this expression as a basic principle.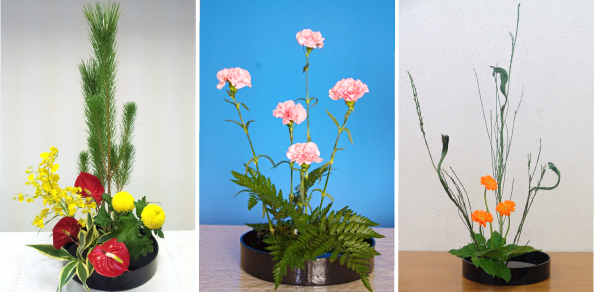 We also have an Ikebana class once a month which non-members can join. You can enjoy this class in English and Japanese, too.




Further information about Ikebana school is below...
http://www.yumehana-ikebana.jp/lessonguide.html (Japanese/English)

You don't need any equipment for Ikebana. Please feel free to experience Ikebana as part of Japanese culture.