・We speak only Japanese,
・

but we will try our best to provide you with a great experience.
・Free Wi-Fi is available.
A community café full of smiles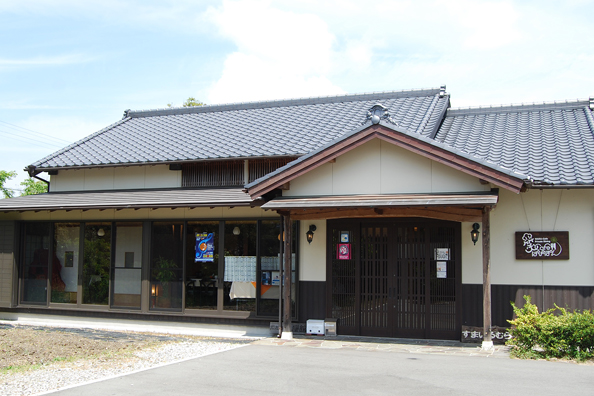 An old residence converted into a community café in Yonezucho, Minami-ku, Hamamatsu-shi, "Hamamatsu-minami Seizakan WARA Café Papipon" is a facility that can be used in various ways. Your own creative ideas can be realized, for example, "I want to hold a workshop!" "I want to open a one-day café!" You can discuss and create an open space together with the owner, who is involved in many events in Hamamatsu like staging theater groups. Furthermore, you can enjoy "Imakoko Lunch" (500 to 800 yen) made with healthy in-season ingredients from 11:30am to 2:00pm. No matter how often you visit, the chef's menu of the day is always deliciously satisfying. We welcome you to join us for lunch or even just a cup of coffee.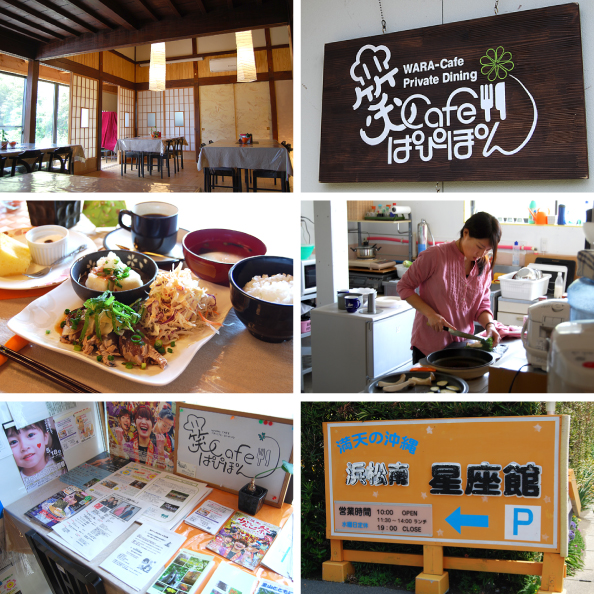 Here are some things you can do!
・Stage for a live concert, singing, dancing, etc.
・Fun and delicious cooking class for simple and healthy dishes (Lunch participation fee 300 yen)
・Easy, free internet service for everyone
・NPO workshops, Karaoke
・Your one-day café (Participation fee starting at 1000yen)
・Various workshops (tai chi, chiropractic, laughter yoga, etc.)
・Fan club for comedians
・Movie showing
・Enjoy singing course
・Consultations. etc.
※projector, microphones available.
★click to enlarge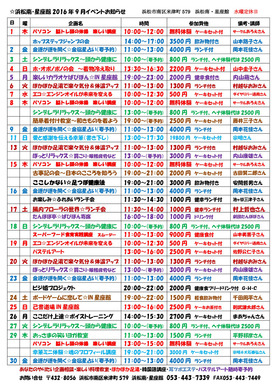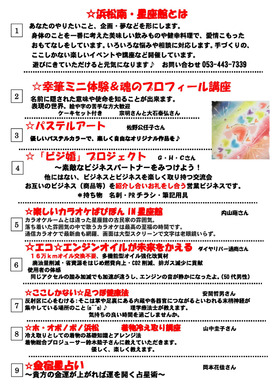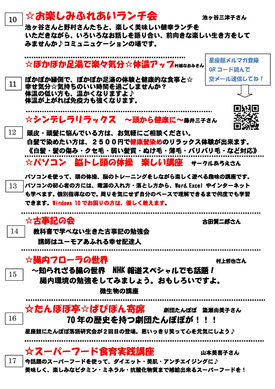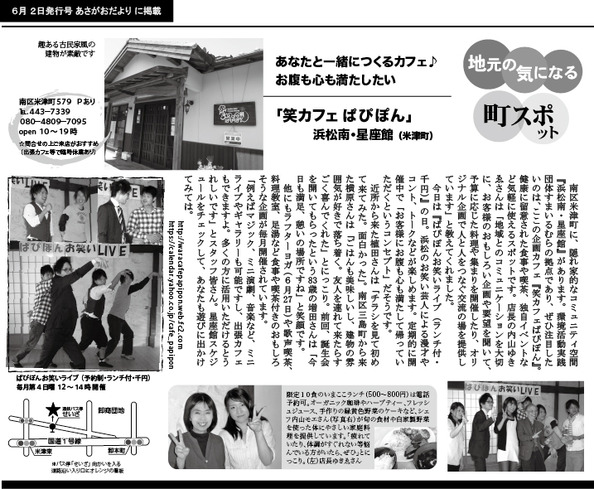 Official site : http://www.smilemura.com/seiza.php (Japanese)

Event calendar : http://calendar.yahoo.co.jp/cafe_papipon (Japanese)